Sports
Where is Jozy Altidore? His Career History and Dating Rumors. Welcomed Baby Boy Recently?
Josmer Volmy Altidore, who goes by the name of Jozy Altidore as a professional soccer player, is cited by many to be the hottest prospect of The United States of America in football. Playing for MLS (Major League Soccer)'s outfit Toronto FC and the American national team, he has successfully erected himself as the most lethal striker in this form of sport.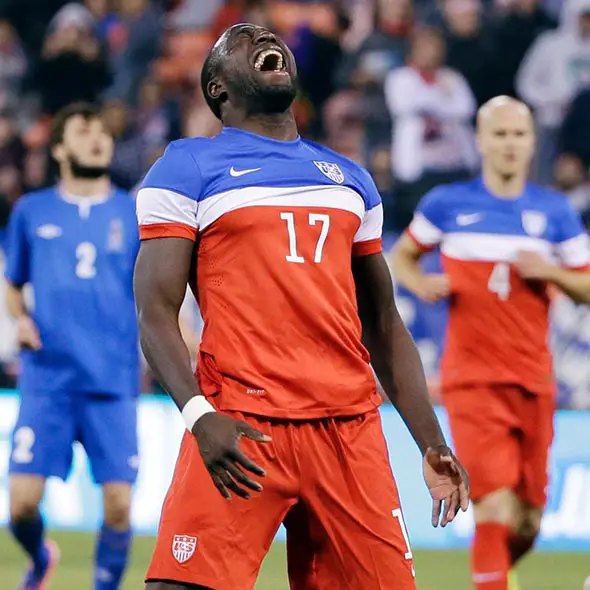 Caption: Altidore celebrating one of his many
Source: nydailynews.com
Anyone following the Copa America Centenario 2016 is of course well aware of America's impressive run in the tournament being held in their home turfs. With the names like Clint Dempsey and Bobby Wood replacing "Jozy Altidore" in scorer's list, one question has been the standard query lately:
Where is Jozy Altidore?
It seems we have an answer for you.
Jozy Altidore has an awfully unfortunate timing when it comes to playing in big international platforms due to injuries, including 2014 world cup and 2011 Gold Cup. And this Copa America was no exception either.
While attempting a penalty kick against Vancouver Whitecaps in May at an MLS match, his right hamstring was affected and was eventually substituted. Later Toronto FC confirmed he will be out for around eight weeks and will miss Copa America.
Having said so, Altidore still has his hands busy this June, which is, of course, bigger than playing football. He has been making sure people from Haiti, who have been qualified for the tournament, are provided with Television coverage to see their team play. As a Haitian-American himself, he has teamed up with St. Luke Foundation to fund the necessary projection screen and other equipment.
Talking about his works with SI.com, he said, "When Haiti qualified I just thought it'd be a cool thing because they haven't qualified for a major tournament since the world cup (in 1974). I thought this would be something cool knowing how much Haitian people love their national team…. To thousands of people who otherwise wouldn't be able to see the matches broadcast the group games and see them perform."
Career and Club History
New York Red Bulls
While attending his high school diploma in 2006, he was drafted by the then-MetroStars. He was just 16 when he scored his first professional goal in September 2006, around a month after his professional debut. He would go on to be fan's favorite notching 16 crucial goals in 41 appearances till the 2008 season.
Caption: First Goal In Senior Career - Jozy Altidore/New York Red Bulls/2006
Villarreal
He was signed by La Liga franchise Villarreal in 2008 for $ 10 million, the record fee for any MLS player. Despite being the first American International to score in La Liga, he didn't have much of the impact on the team as he was regularly loaned and managed only 22 appearances for the club with 2 goals.

Caption: Jozy Altidore
Loan Stints
Although he was loaned to Xerez, the Segunda Divison's leader at that time, he never made an appearance as he had to undergo surgery following an injured toenail.
Hull City, the English Premier League Club, was his second destination in the loan spell. He failed to create an impact again, with only notable achievement being his first and only Premier League goal. He struggled to find nets with only 2 goals in 30 matches that eventually saw Hull City relegated from the top tier in 2009–10's edition.
His disappointing loan spell finally ended after six months out with Turkish Champions Bursaspor, where he played 12 matches scoring one.
AZ
Altidore was then signed by the Eredivisie club AZ Alkmaar of Holland on July 15, 2011. He started his campaign with a bang when he scored in his debut against PSV Eindhoven coming as a substitute. He kept his momentum going by scoring 22 goals to be the seventh highest scorer in the league. He bettered his form next season of 2012-13 with 23 goals in the Eredivisie and 8 in the KNVB Cup to clinch the Dutch Cup for the club after 31 years.
Caption: Jozy Altidore - Welcome To Sunderland 2013 HD
Sunderland
In 2013, he penned a four-year contract with English Premier League club Sunderland for $13 million transfer fee. Apart from occasional performance, Altidore lacked consistency with the club and ended up making only 52 appearances for the club that saw him scoring only 3 goals. He was eventually exchanged with English international, Jermain Defoe, to Toronto FC in January 2015.
Caption: Sunderland's XI Episode 1:Jozy Altidore
Toronto FC
After a brief intervention from his former side New York Red Bulls, he was finally signed by Toronto using its allocation spot. In his debut season for the club, He scored 14 goals in 25 appearances. He was yet to score this season before suffering a hamstring injury just weeks before Copa America 2016.
Caption: Jozy Altidore is the Beast
International Career
Altidore was already a prodigy when he rocked 2007 FIFA U-20 World Cup with four goals. Although he has been unlucky with his injuries during big tournaments, he has still managed to proclaim himself in the international arena.
Making his full international debut on November 17, 2007, he would go on to break many records, including the youngest American to score International Hat-trick and scoring in the most consecutive matches (five).
Caption: Jozy Altidore Highlights - USMNT 5 Game Goal Streak
Till this date, he has appeared in 93 matches for his nation with 34 significant goals in the process.
Caption: The Jozy Altidore Experience: Road to Toronto FC & USMNT | MLS Insider
Girlfriend and Baby
Since 2011, Jozy Altidore has been apparently dating his reported girlfriend, Illiana Blackshear.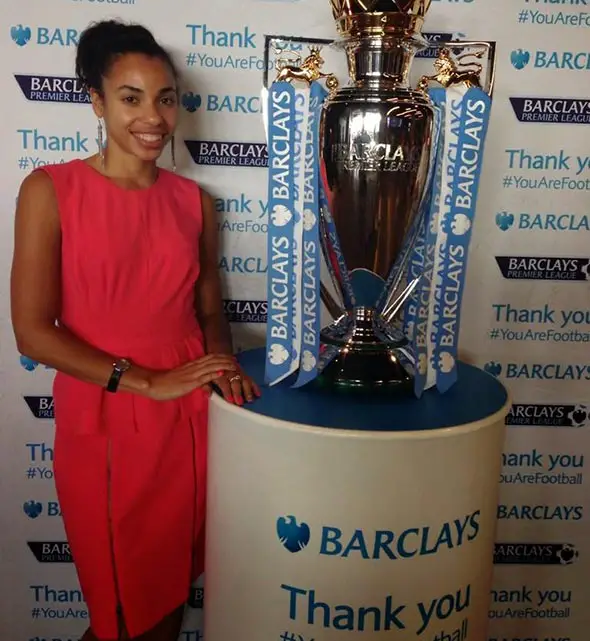 Caption: Illiana spotted alongside Premier League Cup
Source: blogspot.com
Sports Jozy Altidore Girlfriend: Is Sunderland Striker With Illiana Blackshear?: The post Jozy Altidore... http://t.co/Shdwqa8hBm

— Freihandelsabkommen (@Schweizer_Kotau) June 16, 2014
She works for The Brooklyn Nets, an American Basketball team, as an account executive. Like Altidore, she too was born in Livingston, New Jersey, and shares common love for football as she put on splendid performances playing for Monmouth University.
Despite being witnessed together several times, neither of them has officially accepted or denied their relationship.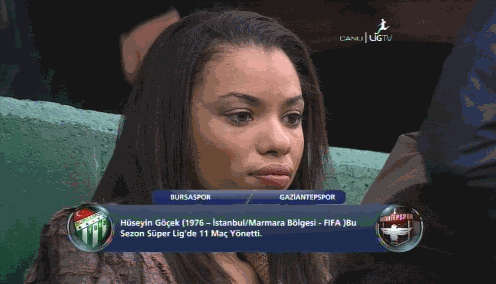 Caption: Illiana at one of Altidore's game back in Istanbul
Source: tinypic.com
The puzzle has been more deepened when Altidore shared pictures and adorable moments with a mysterious baby boy in Instagram.
His Salary and Net Worth:
With the enormous salary of 2.5 million dollars and lucrative endorsements under his belt, Altidore has the net worth of $ 8 million dollars.
Still a twenty-six-year-old, he still has a lot of time ahead to be more sharpened and accomplish much more.