Pregnancy is one of the most painful while also...Where To Visit For Free Pregnancy Test?...What Are The Methods To Test Pregnancy?...Free Online Pregnancy Test...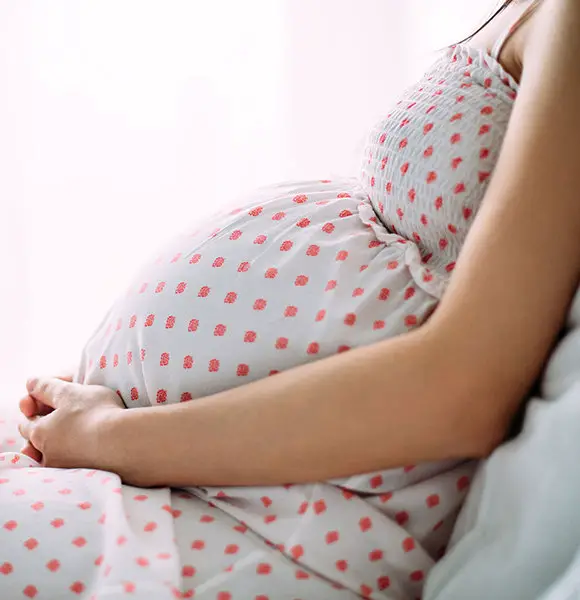 Think you might be pregnant?
Feeling anxious about what happened and worrying about what is to come? Well, it's totally understandable; after all, it just takes a mere error to turn a decision into a regret.
However, being pregnant costs more than what's typically expected, even ensuring the pregnancy in the first place can be super-expensive through appointments with the doctor.
And, not all can afford to buy such expensive appointments or commodities to verify the pregnancy. So, in case, you wanna have your pregnancy checked free of charge or at a low price, here are some tips!
Where To Visit For Free Pregnancy Test?
While the best tip anyone can give is to visit a doctor, there are still people who are not covered by insurance or can't afford a professional. But, don't you worry, various organizations work for the welfare of the community.
Pregnant Story:- Linda Ikeji Husband, Engaged, Pregnancy
Many outlets like Faith Centers, Planned Parenthood, and even the health department provides free pregnancy tests to women in need.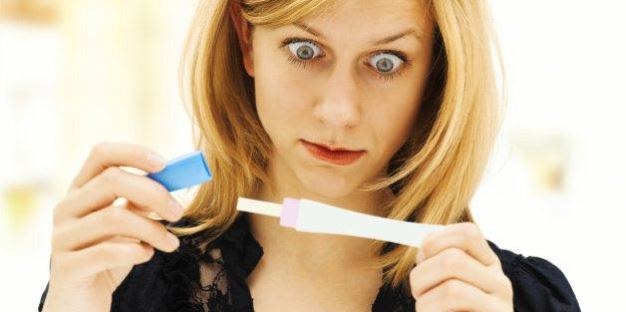 You can get a free pregnancy test through Planned Parenthood (Photo: healthymummy.com)
Similarly, a non-profit organization called the Women's Care Center have been an aide to the women confused with pregnancy status. It not only offers a free test but, also provides ultra-sound and counseling facilities free of charge.
How To Test Pregnancy?
When a woman is pregnant, a hormone named human chorionic gonadotropin (HCG) is produced in her body. So, detecting the HCG through urine is one of the ways to test pregnancy.
At the moment, there are more than one procedures to verify the hormone. While most of those are easily accessible, some can be hard to found. Here are a few designated pregnancy test methods, which are at your disposal.
A Pregnancy Test Card
Sampling urine in the pregnancy test card is one of the most used and readily available ways to find out if you're pregnant. To use this, all you have to do is drop a pee in the pregnancy stick.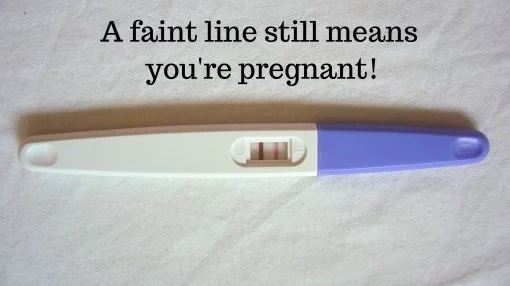 Two lines on a pregnancy stick imply that the woman is pregnant (Photo: Wehavekids.com)
While there are various signs to indicate the pregnancy, the most common one is a sighting of a positive evaporation line. After the urine gets soaked, a line appears in the kit.
If a bright, positive line, accompanied by an evaporation line, appears in the stick, it implies that you are pregnant! If not, you can have a sigh of relief.
Free Online Pregnancy Test
Aside from technical aides, you can also check your pregnancy through free online tests. This method is one of the most effective techniques to determine the signs of pregnancy.
Beneficial For Pregnant Women:- 5 Mind-Blowing Dark Chocolate Benefits For Health & Skin, Only Known To Food Scientists
While it can get a little awkward for a woman to answer some of the personal questions, this process is highly accurate and gives the correct result with the closest to farthest chances of being pregnant.
Check For Symptoms
Pregnancy always comes with symptoms. If you are careful enough to pay attention to the detail, you might determine the pregnancy yourself. Some of the symptoms of early pregnancy include the stoppage of the menstrual cycle, pain in breast, mood alteration, lack of energy, and frequent urination.
Feels like something is happening? You might wanna consider getting a test.
While all the mentioned procedures are reliable, they are not without flaws. It is best advisable for you to consult an expert. Even if you don't have enough money to make an appointment, you can consult medical practitioners, who work for charity and provide their services free of charge.