LifeStyle
Top Five World's Best Destination For Awesome Vacation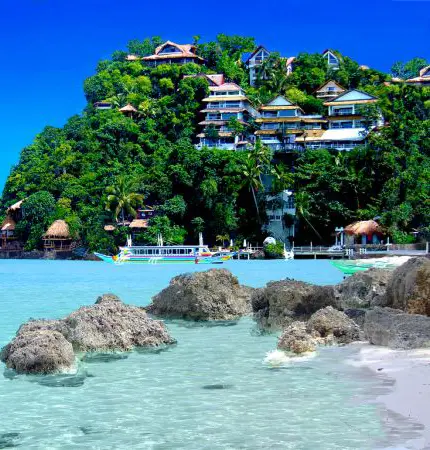 Searching for best destinations for vacation??
Here are some best destinations for you to go for vacation. Plan your vacation to the most amazing and beautiful places from around the world! Vacations are all about leisure from your work, away from all the hustle and bustle for boosting up your energy. Vacations boost up your happiness. Travel the world and stay happy!
Rome, Italy: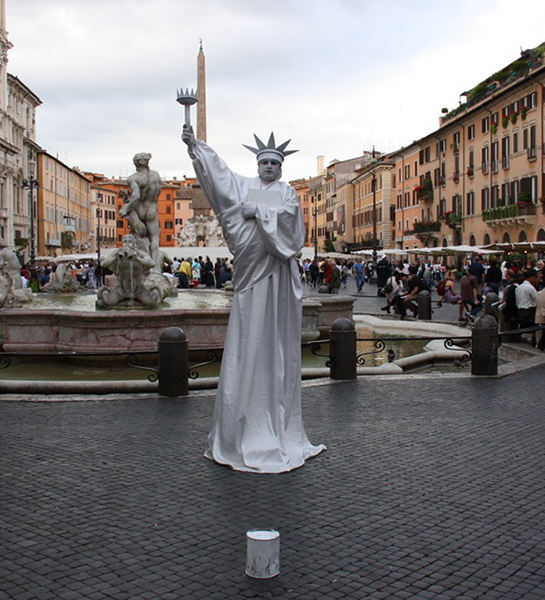 Source: www.khamtran.com
Rome wasn't built in a day so you will need more than a day to explore the beautiful city for its unique tradition and culture. The city is very rich in ancient art, food and culture. One of the most iconic archaeological sites. The Colosseum is regarded as a wonder of the world which was built more than 2,000 years ago. There are many more places to explore the art like; frescos, paintings, fountains, sculpture. The city is a major artistic centre, with numerous art institute and museums. Rome is an exuberant city for dreamy lovers, gourmands, history buffs and who loves to live in an artistic way. It will turn to the best place if you are a great art lover. The place has also been the greatest attraction as a honeymoon destination too.
Dubai, United Arab Emirates: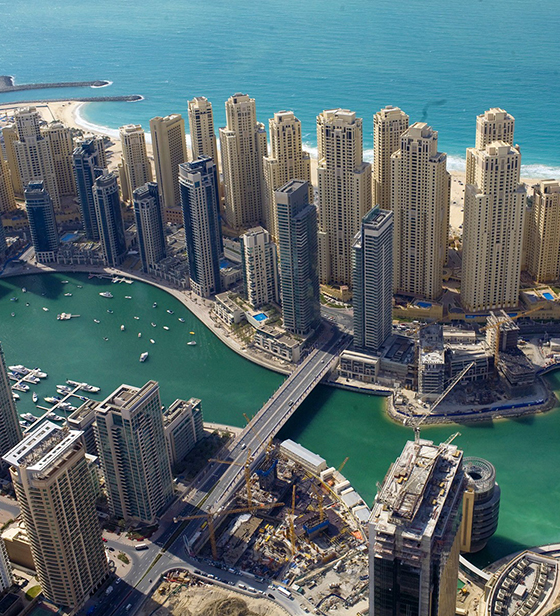 Source: cheapvacationholiday.com
Dubai is the most populous city in the United Arab Emirates, which has been able to host World Expo 2020. It has been able to emerge as a global city with the establishment of high rise buildings, skyscrapers, the world's tallest building Burj Khalifa, world's largest natural flower garden (The Miracle garden), largest artificial island (the palm island)and an only 7-star hotel(the Burj al-Arab).  Don't forget to have a ride on a camel along desert adding more fun. The summer climate is extremely hot so better visit the city in winter.
Bangkok, Thailand: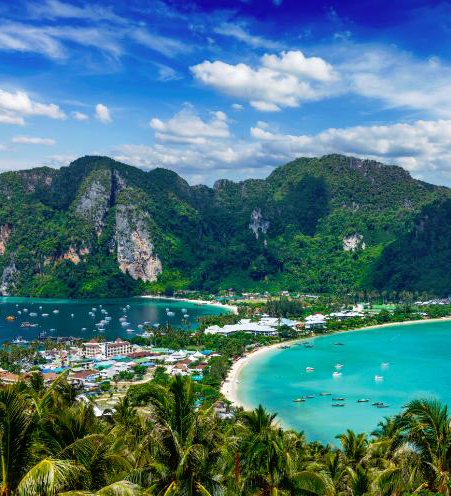 Source: www.downunder-travel.com
Bangkok, the capital city of Thailand is one of the most visited cities, it has been able to rank on top as world's top tourist attraction. The city has golden palaces, floating markets, Europeans style gardens, Wat Arun and Wat pho temple, ornate shrines, sacred Emerald Buddha temple. The city is very famous for its vibrant street life. The city was named as "World's best city" for four consecutive years. There are many festivals celebrated by the residents of Bangkok. Visit the city in April or November to celebrate the festival like Loi Kathrong, Golden Mount Fair, Chulalong Korn memorial day and much more. It's better to visit the city on November and February as the climate is cool enough for you to enjoy your vacation.
Paris, France: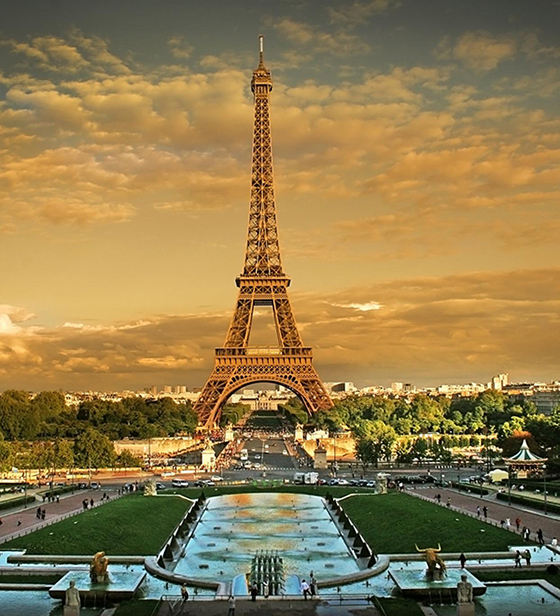 Source: www.zicasso.com
The capital of France, Paris is one of the major European cities. Paris top attractions are Notre Dame Cathedral, Disneyland Paris, containing world class museum, d'Orsay museum, Louvre museum, Army museum, Luxembourg gardens, Sainte-Chapelle, Pont Alexandre, river seine, Eifel tower. Not to forget Bastille Day, the biggest festival in the city which takes place every year on 14th July. The city is very famous for its fashion as its one of the largest fashion house of the world including Dior and Channel along with the world largest cosmetic company. Every food cuisine from around the world can be found in the city. One of the most amazing places to visit for vacation but you need to check on climate as winter is very cold with 5 degree Celsius and summer hottest with 40 degrees Celcius. Better to visit the city on spring March to May.
Budapest, Hungary: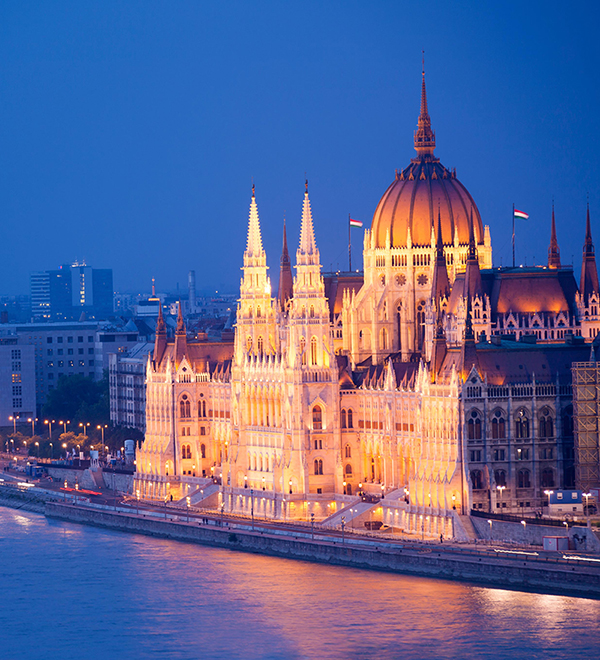 Source: www.idylladmin.com
Hungary's capital Budapest is one of the largest cities in the European Union. Budapest is the country's principal political, cultural, commercial, industrial and transportation centre. City's main attraction is the castle hill, the river Danube, the neo-Gothic parliament, the biggest building of the city containing amongst other things the Hungarian crown jewels, Saint Stephens Basilica where the holy right hand of the founder of Hungary King Saint Stephen is on display. Historical museums like House of terror, Nagyteteny Castle museum, a museum of Applied Art, Hungarian national museum. One can even visit Islands which can be found on Danube Shipyard Island, Margaret Island, Csepel Island, Palotai-Sziget (now a peninsula), Népsziget, Háros-sziget, and Molnár-sziget. One can enjoy swimming, dance clubs, cycling, spas, an aqua park. The city has very authentic cuisine synthesis of ancient Asiatic components mixed with French, Germanic, Italian and Slavic elements. The city is known as fashion house covering world's top brand like Hugo boss, Gucci, Versace and much more. The city is one of the affordable vacation destination for the awesome vacation.The most favourable time to visit is from March to April.
Visit these beautiful and awesome places for your awesome vacation!
Note:Take a camera, treasure all of your awesome moments on it! Have an awesome holiday!