Don't wait, hop on the ride for finding the facts about United Airline app...United Airlines app provides you with a dynamic home ...can watch your favorite shows while on destination and get entertainment options...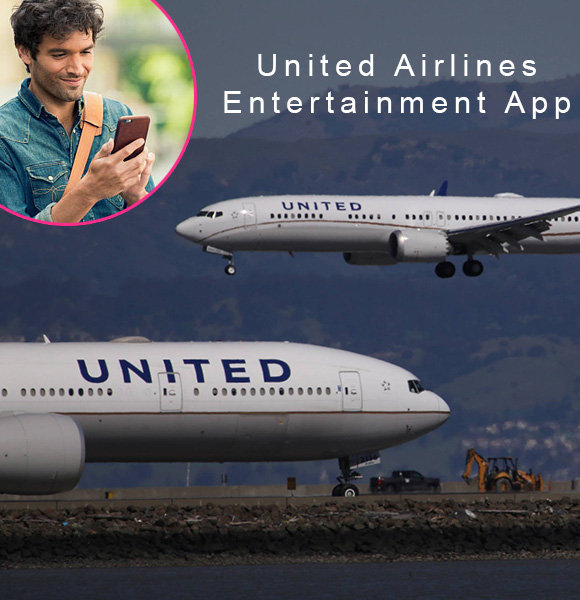 Does the thought of boarding a flight gives you sleepless nights? The hassle of reaching the airport on time, the unforeseeable delays, gate changes, security checks, and million other things happens on the plane?
Well, even after you reach the plane with the limited in-flight entertainment options, getting your TV-series spoiled just because you missed it while boarding a flight can be frustrating.
But fear not, one of the leading airlines, United have come up with their best app to help you navigate through all the airport hassles and give you a completely comfortable experience before, while and after a flight.
United Airlines comes up with its best app till date (Photo: united.com)
Don't wait, hop on the ride for finding the facts and the essentials of the United Airlines app, that makes its service better than the other airlines' apps, available out in the market.
1. Bag Tracking
Nothing gets on your nerve than an airline misplacing or worse, losing your bag - full of precious items. Imagine landing at your designated place and not knowing where your bags are or when they possibly arrive at the airport.
In such cases, the United Airlines app has you covered; it has the life-saving feature of bag tracking. You need to have a current flight reservation with checked bags, and you are good to go.
Track Your Love:- 2019 Best Dating Apps | Top Free Online Apps Of All Categories
To navigate the app, United has made it user-friendly; thus, bag tracking can be selected through the menu, or one can go to view reservations.
2. Home Screen Updates
United Airlines app provides you with a dynamic home screen which will start updating important information 48 hours before your scheduled flight and continue until your final destination.
For instance, the app will give you facts on the upgrade and standby list before your trip.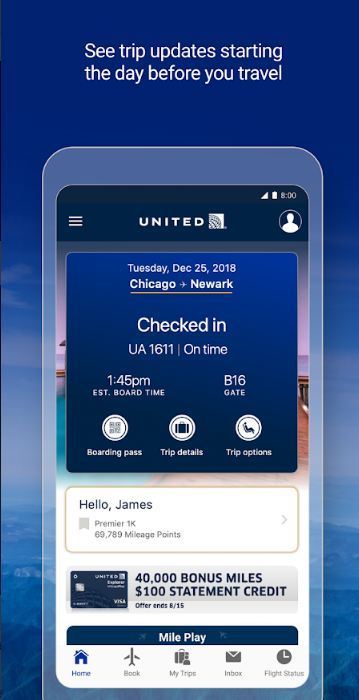 Latest United Airlines app shows travel details before the flight (Photo: lh3.googleusercontent.com)
Once at the airport it will provide an airport map so that you don't get lost in the massive sea of people and get to the next gate quickly. Also, the route will relay the information about nearby United Club location- where you can enjoy refreshments while waiting.
3.Booking Flights
While booking flight may seem simple from the outside, it can be a bit of annoyance while trying to get the best seats at a reasonable price.
Well, United Airlines app aims to provide the most basic facilities in the most user-friendly way. It gives the option of booking flight anywhere from the United's global network using money.
You can also reschedule cancel or your trip via the app.
Places You Must Visit Once In Your Life:- 5 Gorgeous Beaches In Thailand | Best Vacation Sites To Budget Friendly Resorts
Also, if you are thinking about the next place to travel, the app renders travel destinations featuring pictures of exotic travel locations.
4.United Private Screening
You don't have to close your app once you board the flight.
With the aid of united private screening, you can watch your favorite shows while on destination and get entertainment options covered. The United Airlines app has HBO programming and content from all the leading platforms so that you don't miss your favorite show while on the flight. 
5.Personalized Content
People who have earned loyalty points get customized content on the app.
It will even wish you on your birthday. Add to that; you can get involved with MileagePlus® and earn mileage points. The points can finally be used to buy the ticket.
Impressed with the features? Hurry up, and download the United Airlines app now!