Corona Virus
Will Premier League Get Suspended Over Coronavirus Fear?
The on-going English Premier League, often referred to as Premier League, has been under the gloomy clouds after the Arsenal manager Mikel Arteta tested positive for coronavirus (COVID-19) on Thursday night of 12th March 2020. 
To its quick response, the Arsenal's match against Brighton on 14th March, Saturday, was also postponed. 
An official statement from the Premier League was made public on 12th March, relating to the current scenario of coronavirus outbreak, Mikel Arteta, and the possibility of suspending the league: 
In light of Arsenal's announcement tonight confirming that their first-team coach Mikel Arteta has tested positive for COVID-19, the Premier League will convene an emergency club meeting tomorrow morning regarding future fixtures.
Now, all eyes will be on the emergency meeting that is expected to take place on 13th March, Friday morning, at 10.30 am. 
"The Premier League will make no further comment until after that meeting," said the Premier League statement.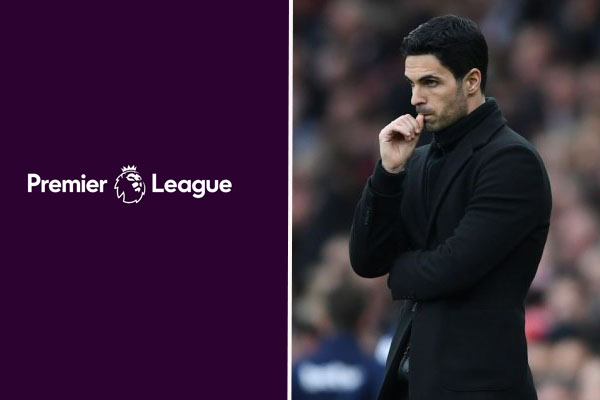 Arsenal manager Mikel Arteta tested positive for coronavirus (COVID-19) on Thursday night
Before any official news breaks out from the emergency meeting, the primary question of all the EPL fans would be — Will Premier League get suspended over coronavirus fear? Or will it get along inside the closed bars with empty stands?
With the safety of players and the morality of the competition in concern, league officials and clubs are intending to call off the rest of the matches of March's first weekend, as the first step before the 13th March (Friday) meeting after the Arsenal manager, Mikel Arteta tested positive.
Apart from Arsenal manager Mikel Arteta, various other players and teams have also come forward with confirmed cases as well as with the symptoms, including Callum Hudson-Odoi, the star CHELSEA player.
You Must Know: Alcohol Vs. Coronavirus! Here's Why You Mustn't Follow Myths
19-year-old Callum Hudson-Odoi was having cold-like symptoms on 9th March's (Monday) morning and was immediately sent home from their Cobham training ground.
A few days later, a statement on CHELSEA's website said, "Chelsea men's team player Callum Hudson-Odoi had a positive test result for Coronavirus returned this evening."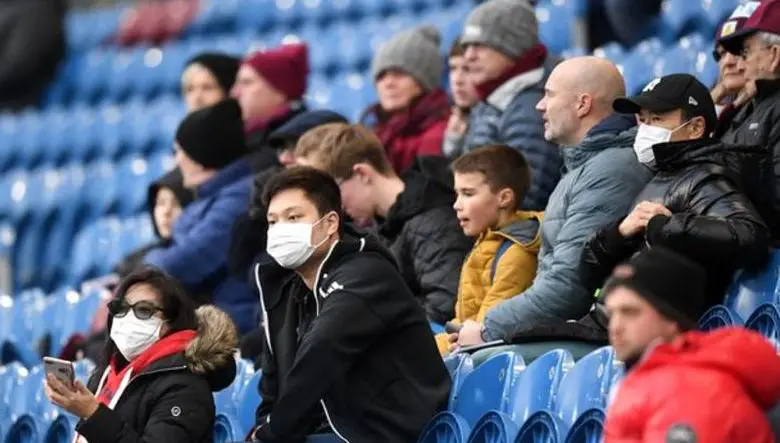 Football fans wearing disposable face masks before Premier League match between Burnley and Tottenham at Turf Moor on 9th March 2020 (Photo: Getty Images)
Besides that, the fear of pandemic coronavirus has led three Leicester City players to stay in self-isolation as a precautionary measure. 
According to Leicester City Football Club, the players were experiencing symptoms of coronavirus. But none of them have yet tested positive of coronavirus. As the players are in self-isolation, their names have also been kept private.