Entertainment
Who Is Baxter Neal Helson?: Divorcee of Tish Cyrus; Forgotten in the Family of Celebrities
Miley Cyrus is a very celebrity known all around the world, but she is not the only famous member of the family. The members of the Cyrus family individually are seen doing something now and then. But a name, Baxter Neal Helson seems to have been entirely forgotten by the family.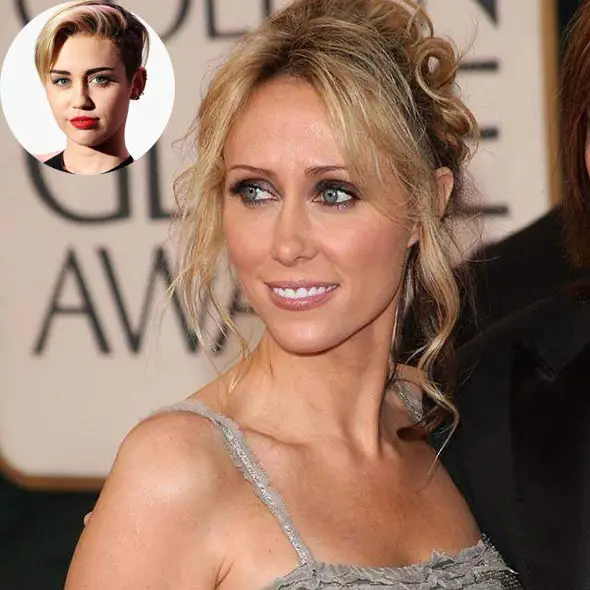 Quick Information
Date of Birth 1966 December
Nationality

American

Profession

Local Drummer

Ethnicity/Race

White

Son/s

Trace Cyrus

Daughter/s

Brandi Cyrus

Relationship Status

Single

Divorce/Split

Yes (Once)

Girlfriend

Not Known

Ex-Husband

Tish Cyrus(m.1986–1989)

Gay

No

Net Worth

Not Disclosed

Height/ How Tall? N/A
Weight

N/A
The name 'Baxter Neal Helson' seems to have been entirely forgotten after his link with the Cyrus family broke.
And if you are also not aware of who he is then, here is an article for you that covers all the details regarding Baxter Neal Helson's family and personal life.
Baxter, Former Husband of Tish Cyrus
Baxter Neal Helson, a local drummer, is the former husband of Miley Cyrus' mother, Tish Cyrus.
She was once called a Rock 'n' Roll groupie by one of her former friends, probably because she got pregnant with Baxter's baby at the age of 19. She was pregnant with Brandi Cyrus (Baxter Neal Helson), who was born on May 26, 1987. She later gave birth to Trace Dempsey Cyrus (Baxter Neal Helson) on February 24, 1989. 
The Custody Battle:
The divorce between Baxter and Tish was not the last they heard from each other. A series of trials took place about the child (Trace)'s custody matters. A court paper explains that while primary custody was provided to the mother (Tish), the father (Baxter) was granted visitation and phone calls. But after the father moved to the Nashville area, he filed a petition to enforce specific visitations time.
On the other hand, the mother filed a motion stating that the child should not be forced to visit the father because she and her mother and a treating psychiatrist had witnessed the child showing disinterest in visiting his father. It was particularly because of a haircut his father gave him without his will. The kid also didn't like his father calling him 'Neal' when he wanted to be called 'Trace.' The mother thus requested the court for a supervised visitation, which was denied at the time.
However, the court ordered them to stop using derogatory statements about each other during the visitations, granting Tish's motion against the Plaintiff.
Tish Cyrus' Married Life:
Tish started dating her current husband, Billy Ray Cyrus, a musician, in 1991. A year later (in November), the couple welcomed their first child, Miley Cyrus, born as Destiny Hope Cyrus. Then, Tish was pregnant with her first son, Braison (born in 1994), just after Tish and Billy's secretive wedding on 28 December 1993. They had their third child, Noah Lindsey Cyrus, in 2000.
Billy, with his open heart, accepted the other two children of Tish (daughter Brandi and son Trace) that she had shared with Baxter Neal Helson. 
Since the early 90s, Tish and Billy are about to hit 3 decades of togetherness, which is very rare to see these days. However, the road was not as easy as expected. There were a couple of times when their relationship had met a divorce. 
The first one was on 26 October 2010, when Billy filed a divorce citing irreconcilable differences. Then after three years, Tish filed for divorce, citing irreconcilable differences on 13 June 2013. But the couple dropped the idea in March 2011 and 2017, respectively.  
Except for the few bumps on the way, Tish and Billy have held strong to their relationship.  
Tish Gets Her Own TV-Show
The ex-wife of Helson is now on her way to the spotlight. Tish and her daughter Brandi have signed on for the Fashion TV-Show Cyrus and Cyrus: Design and Conquer. The show puts both Tish and Brandi in the spotlight as homeowners pick one of the two to redesign their home and wardrobes while the other works as the assistant. 
Tish was reported talking about their show saying,
"We've developed quite the reputation in Nashville for our interior design. Being a Cyrus means you're extremely competitive, We're teaming up and doing it for clients in our amazing hometown."
Viewers can set their expectations to see the rest of the Cyrus family on the show and maybe even get that good old Hannah Montana vibe.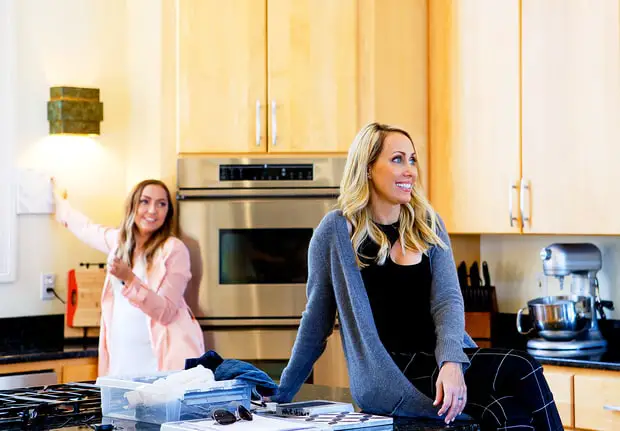 Caption: Tish and Brandi Cyrus all prepped up for their new show (Source: USmagazine.com)
Baxter-Neal Helson's Short Bio:
Baxter Neal Helson was a local drummer from Ashland, Kentucky. He was the ex-husband of Tish Cyrus (He's not gay). 
Tish was born on May 13, 1967, in the USA. She has 6 children, including Miley Cyrus. She has two children with her husband Baxter: son Trace Cyrus (Baxter Neal Helson) and daughter Brandi Cyrus Baxter Neal Helson).
Trace Cyrus is also a musician who performs in the band Metro Station (current permanent member Mason Musso). His sister Brandi Cyrus is an actress who has starred in the series 'Blog Life' as herself. She has also guest-starred in 'Entertainment Tonight'.