Entertainment
Is Dylan Efron Dating And Has A Girlfriend? Five Facts About the Brother Of Famous Actor Zac Efron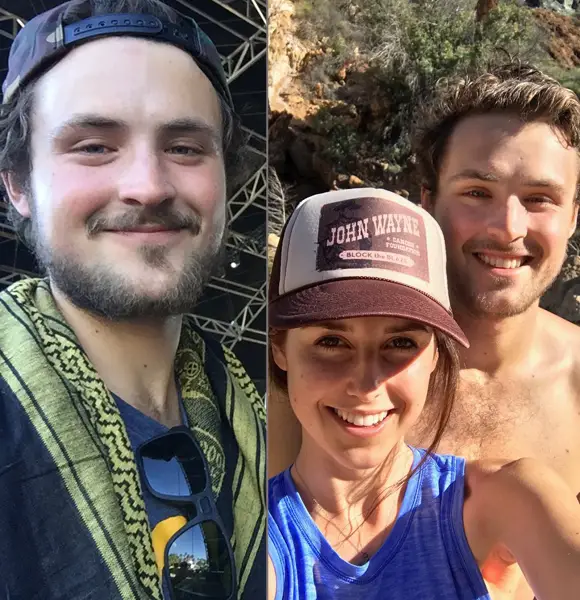 Do you know who does the famous actor Zac Efron look upon for advice when he feels dizzy with his love life? Well, those are the instances when Zac blindly relies on his younger brother, Dylan Efron, and even calls him his personal barometer for that particular reason.
Matt Brody of Baywatch expresses his love life, and perhaps we all know his present and past partners. But what about his lesser known brother, Dylan? How far do we know him? Does he have any girlfriend? However, it's apparent that Dylan owes a great physique like his brother, and is no less hot than Zac.
The younger member of Efron family, Dylan, 25, was born in San Luis Obispo, California to David Leslie Efron and Starla June Baskett Efron. We provide you tons of more information here in his wiki-like bio; all the things that you need to know about him. We think the initiation might be excellent with the five quick points about him.
1) A Degree In Economics:
After the completion of his high school, Dylan joined San Luis Obispo Campus, which runs under California Polytechnic State University. He completed his graduation from the campus with a Bachelor of Science degree in Economics.
He was an excellent student, who got his senior project called Examining the California Film and Television Tax Credit Program featured on the school's website.
2) As Zac, Dylan Has An Attachment With Movies:
We have seen Zac making his on-screen appearances several times, but it would be surprising for you to know that his brother also associates him with the entertainment field.
Dylan has spent plenty of time on the production side of Hollywood. He assisted executive producer Ravi Mehta on his 2015 project "Get Hard," that starred Will Ferrell and Kevin Hart.
3) An Inclination Towards Literature:
Dylan composed a poem in sixth grade that was revealed by Zac through Instagram on May 23, 2015. The poem related Zac and was entitled "A brotherly Thing." Zac also mentioned his brother's cool attitude and praised the creation in an interview on Late Night with Seth Meyers.
4. Both Efron Siblings Are Great Lakers Fans:
The Efron family lived in San Louis Obispo, California and the Efron brothers grew up watching Los Angeles Lakers play.
Thence, they got their attachment to the game and are even longtime fans of the Lakers who follow the team passionately. They often get spotted at several games sitting courtside and cheering the NBA team.
5. Not A Gay And Has A Girlfriend:
Dylan, who is as handsome and bold as his brother, has proved that he is not gay multiple time through his Instagram account. He has flaunted posts with a girl, one at the end of the last month and the next at the very beginning of this year.
The 2016 Instagram post was from a lovely island of Hawaii, where we got to witness Dylan holidaying with an unknown girl who seemed to be dear to him from his posture.
The next came earlier this year with the same girl, but with a slight change of location.
These posts conclude the guy being engaged in dating affair with the beautiful girl. However, Dylan doesn't share other information about her and maintains the relationship silently.
Additionally, Dylan was also involved in a relationship with an actress Stella Hudgens, who is the younger sister of Vanessa Hudgens. The two kept an affair from January 2008 to May 2009.
Stay with us for further updates on Dylan Efron!