Entertainment
Nikki Blonsky Seems Proud Of Her Weight; Hinted Relationship With Zac Efron But What About Now?
"Beauty can come in any shape and size." this exactly equates with Maggie Baker from "Hairspray." Despite the weight which she has got, she has been able to secure her position in the Hollywood where lots of skinny beauties are ruling. The American actress Nikki Blonsky who believes that her size has given her the gigs which made her more familiar in the industry.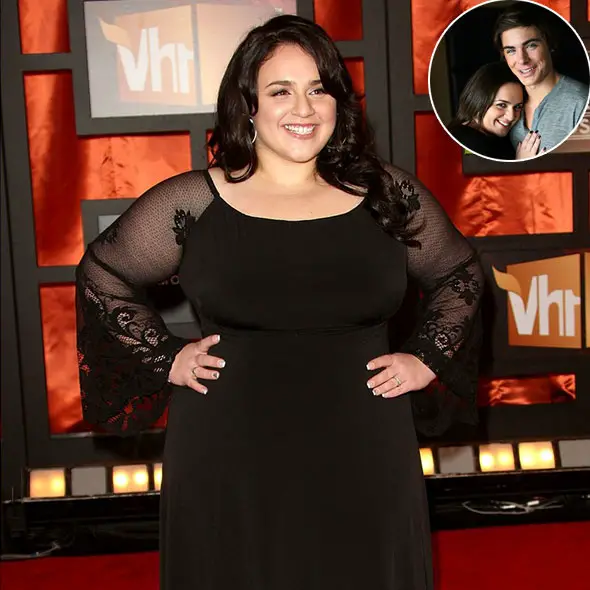 "Beauty can come in any shape and size." The quote exactly equates with Maggie Baker from "Hairspray." Despite her weight, Nikki Blonsky has been able to secure her position in Hollywood, where mostly skinny beauties are ruling. 
American actress Nikki Blonsky believes that her size has given her the gigs and made her more familiar in the industry, but what about her love life? After getting linked up with co-actor Zac Efron, what is her relationship as of now? Let's get all the juicy details of the actress on our story today.
Relationship Status Of Hairspray Star
With the chubby face, Nikki Blonsky has inspired many plus size girls to 'love urself,' and she has been portraying that inspiration through her characters. 
The outspoken personality has been linked to some of the hunks from the industry, out of which Zac Efron is also one, but is there any truth to that rumor?
Were Nikki and Zac dating? Well! These are the few questions which people want to know about the on-screen matchup from "Hairspray."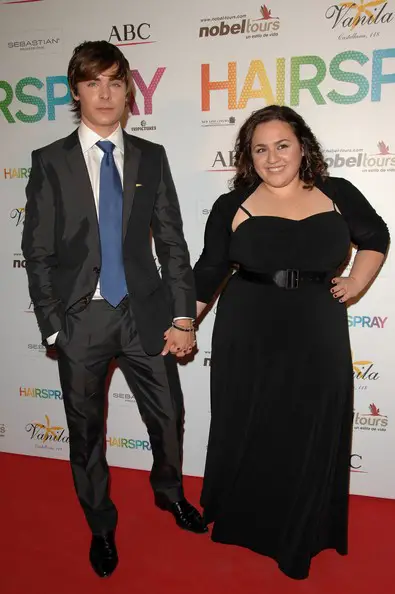 Nikki Blonsky and Zac Efron together at the premiere of Hairspray in 2007 (Photo: zimbio)
While making her appearance on the talk show The Wendy Williams, Nikki Blonsky made a bold statement about her co-star and how much she admired Zac Efron.
On the other side, Zac Efron who was in a relationship with Vanessa Hudgens had his view regarding his on-screen girlfriend. According to sources, Zac said;
"She's someone special - someone unlike any other girl he's ever dated. He goes on and on about how funny, smart, and pretty Nikki is." 
Zac allegedly dumped Vanessa in July of 2007 after a series of fights between the couple. There were rumors that the pair were jealous of each other and Vanessa was not the understanding one Zac expected her to be. 
But that was it between the two, and according to sources, the pair were not dating. The on and off-screen chemistry between Nikki and Zac could only be the publicity stunt for "Hairspray."
The rumors about the publicity stunt turned out to be true. Zac and Vanessa were together even after the movie release.
However, the couple parted ways in 2010. Since then, Zac has been with several big names in the industry, confirmed and unconfirmed. Zac and Alexandra Daddario were supposedly dating in 2017. The pair posted multiple photos of themselves together on their social media. They were also caught flirting with eachother on numerous accounts. But, their relationship was never confirmed.
More on Another Efron: 5 Facts On Zac Efron's Brother Dylan Efron
After the end of the dating rumor with hunk Zac Efron, she was rumored to be in a relationship with actor Tommy Potoeski in early 2011. The pair were snapped sharing a smooch on the streets of New York.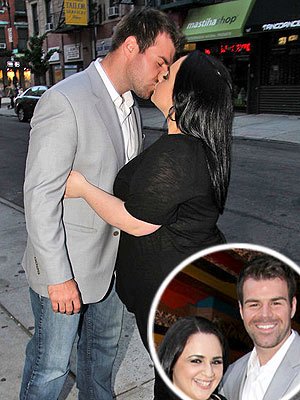 Nikki shares a smooch with alleged boyfriend, Tommy Potoeski in 2011 (Photo: people)
Further, no words are heard from the pair about their relationship, probably they have already split. As of now, the 30-year-old actress is possibly single.
Weight Issue, Career
Nikki Blonsky from "Huge," the girl for whom it doesn't matter what the outside world thinks about her, but what she feels in real life? Is she okay with her size? 
Nikki was also recommended for the weight loss by many, but she feels her weight has been the reason to get all the gigs in her career. She once told,
"If I would have listened to all those people who told me to lose weight, I wouldn't have gotten Tracy [in "Hairspray"] and I wouldn't have gotten Will [in "Huge"]."
The aspiring actress, who inspired many plus size woman, shared that her role in Huge has been the reason for her motivation. 
The New York-born actress was an unknown face until she got her debut breakout role in Hairspray (2007). From there she landed in several films and television which includes to her credit.
Her film credits are Queen Sized (2008), Hairspray (2007) and her television credits involves Huge (2010), Ace of Cakes (2009) and so on. All her work must have helped a lot to make a sizeable figure of net worth which is yet left to be revealed officially, but as per sources, she has a net worth of about $625 thousand (approx.).
Bullied on Social Media: Instagram Hack
The American actress had someone take over her identity online. Whoever It was, Nikki called him/her "A sad person." The hack took place in August of 2018. The culprit was using two accounts named 'the real Nikki Blonsky' and 'Nikki Blonsky.' They even went far enough to use her pictures to make it look legit. 
Suffering Similar Fate: Actress Kelly Rohrbach Becomes Prey of Hackers
Nikki took to Instagram to share what had happened. Using the live feature of Instagram, Nikki shared who she was feeling about the incident. The person used the accounts to message her friends and family. They also posted racial and hateful content under her name. 
Nikki has since recovered from the incident and is moving forward putting her past behind, where it belongs.