Entertainment
Did Gay Man Dwight Eubanks Got Married And Turned Fiance Into Wife?
America's favorite Atlanta "Housewives" star Dwight Eubanks is openly a gay, and we all know that. He has been someone who has not backed down from accepting who he is and what he believes in and that has made him earn the respect of many people across the globe.
But despite being a gay, he got engaged to a woman back in time. Did the gay man get married to her though? Or the connection between them was just limited to engagement? Let us find out!
Eubanks Got Engaged To A Woman Despite Being Gay!
Although it's hard to be specific about the day when Eubanks came out as a gay and accepted his sexuality in front of the world, there is not denying the fact that belongs to the gay side. He is proud of being a gay, and he surely does not back down from standing for what he believes in.
However, he shocked the world back in 2009 when he shared the news of him getting engaged to a woman rather than a man. A gay man getting engaged to a woman, that is somewhat rare to see. But he admitted that he did do that.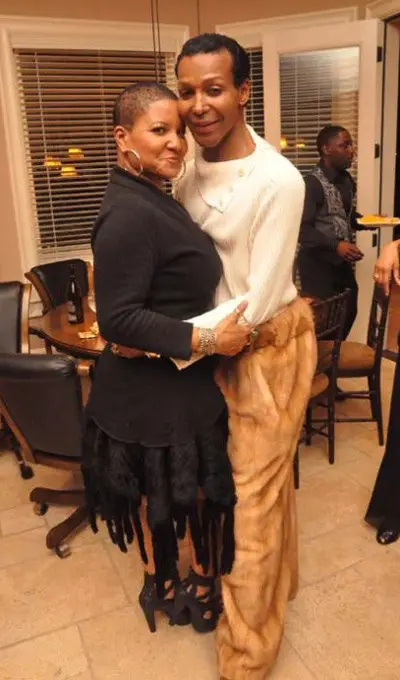 Caption: Dwight Eubanks and his lady fiance.
Photo Credit: photobucket.com
Eubanks did not speak much about his fiance, but he said she has no qualms about his appreciation towards both genders.
He also shared that he gets more appreciation from women rather than men.
"I get more play from women than men,"

"I can't get a date with a man, but the women are knocking my doors down. They just love you when you can be real about who you are."
But this wasn't the first time this flamboyant man was on track to getting hitched as he revealed that he was previously engaged to someone else.
"I was engaged two years ago to a prominent lawyer in the city,"
However, did the man get married to his lady fiance and turn her into his wife? Well, the answer to that is still to be revealed and Eubanks, being a man of few words with regards to his married life has led the people hanging and itching to know the answer to this very question.
He might have got married to her and chances of them splitting are also there, but nothing official has come forth from the end of Eubanks which is why no major conclusion can be reached at the moment.
So let us hope Eubanks comes forth and shares some crucial information about his married life!
Some Issues Eubanks Has Been A Part:
Eubanks has been an unfortunate man when it comes to the law. He has been snagged for driving on a suspended license in 2011. Eubanks got arrested again on February 28, 2014, in Dekalb County, Georgia when he failed to show the officers his then current license and ID.
But he made a bigger headline for the nose job he did back in 2015. While appearing on the E! show, "Botched," he appeared without his beak with the help of Dr. Paul Nassif and Dr. Terry Dubrow.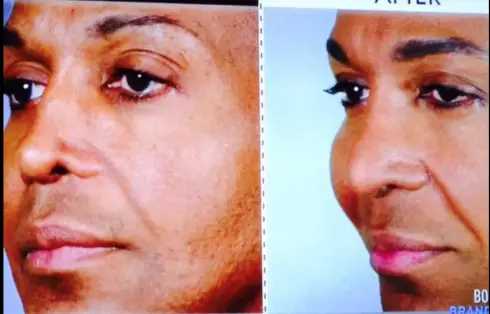 Caption: Eubanks before and after his nose job.
Photo Credit: liverampup.com
Eubanks even held a funeral for his old nose, and with full of elation, he said,
"The old nose is dead, we have to bury it. But, not in joy, but in joy,"

"The Lord taught me a lesson, and boy, did he give me an ass-whoopin'. I'm forever grateful for this whole process, and it has changed my life."
Either way, he has been a man who has been able to earn a fair amount of respect and recognition in his life.
Stay with us for the latest updates on Dwight Eubanks!