Entertainment
Who Is Jessica Stroup Dating After Split; After Former Boyfriend Dustin?
Break ups are the emotional trauma which gives everyone bad experiences about the relationship. It tends to emotionally split the individual providing the terror of unwillingness to move forward in live and hold of another relationship.
Similar is the story of actress Jessica Stroup who recently had to undergo the breakup with her former boyfriend, Dustin. Today, we shall learn about the breakup story of the American actor and even get hold of her present dating scenario of Jessica.
Split with Dustin Milligan? Is she still single or has moved on?
Before plunging in the breakup story, Jessica Stroup and Dustin Milligan met on the set of the show "90210" in the year 2008. The love between Dustin and Jessica flourished along with the progress of the show.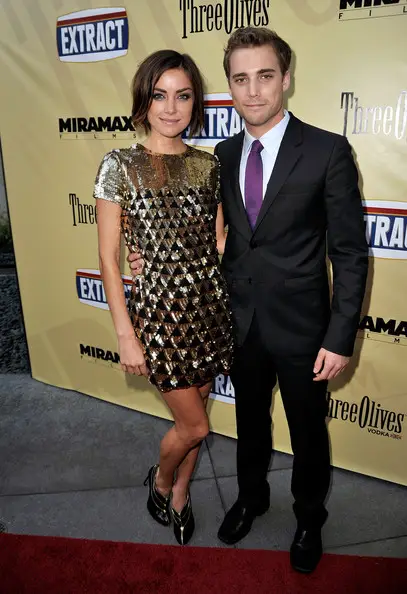 Caption: Jessica Stroup with Dustin at the Premiere Of Miramax Films' "Extract."(2009)
Picture Credit: zimbio.com
Everything was going at a neutral pace when the news of Jessica and Dustin break up swarmed the media. After dating for approximately two years, Jessica and Dustin broke in the year 2010.
The news was confirmed when Dustin disclosed about being a bachelor in the Hollywood Industry. As posted by JustJared.com on 8th August 2010, Dustin said:
"I, being a bachelor in Hollywood, have always tried to maintain that it would be silly for me to get tied down, just silly. So I am always keeping my options open. I am working with a lot of beautiful, talented, smart actresses all the time, so there is a lot of choices out there right?"
Well, the statement released by Dustin has confirmed the news regarding the breakup, but no reason for the break up has been disclosed by Jessica nor by Justin.
Followingly, Jessica has been reported to be currently single, but while going through the life of the actress, she got spotted with a hidden love tattoo right behind her neck. The tattoo might be a symbol of her current love, or it may simply be a move on tattoo pierced by her.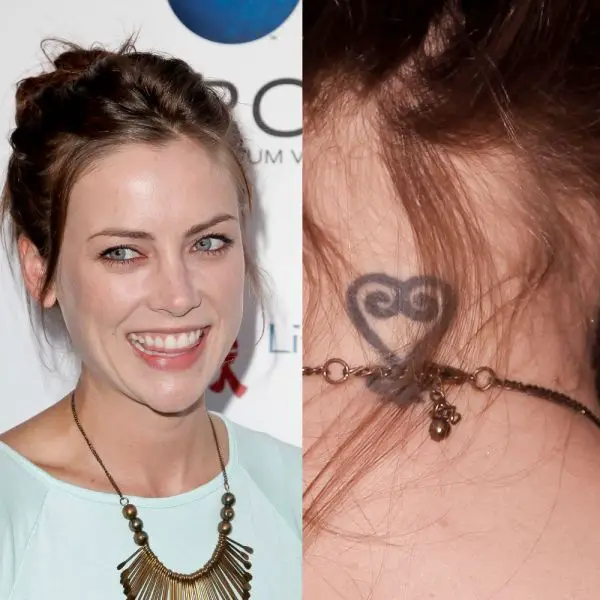 Caption: Jessica spotted with her tattoo symbolizing love (2014).
Picture Credit: thefashionspot.com
Whatever may be the case, but the tattoo is surely a chick on the neck of Jessica. With the added tattoo she looks steaming hot. While going through her Instagram, we could see the lovely pictures posted by the actress having fun on vacation with her co-stars and crew. She posted the picture of her and Tom in Instagram on 21st October 2016.
Despite being single, she seems to enjoy her singlehood, but on the other hand, she might be hiding her current relationship from the media attention. Whatever may be the scenario she appears to be taking her life with more ease without any harshness.
Weight Check of Jessica: From Skinny to fit? How?
Weight is the critical asset for every woman but for women involved in the entertainment industry it is an asset. While going through the weight check of Jessica, we gradually came across her fit figure from her skinniest figure.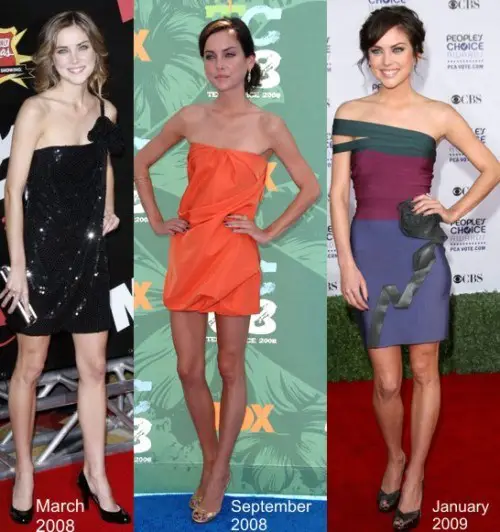 Caption: Jessica from the slender figure to fit figure.
Picture Credit: skinnyvscurvy.com
When revealing about the major transformation she has shared her daily diet regime with her followers. To her fan followers who have been disheartened by their overweight and underweight, she has advised them particular fitness regime along with some advice. As posted on Shape.com, she said:
"We use weights on almost every exercise. Circuit training is an excellent way to go," "Keeping the reps high and the weight low, you'll tone your muscles without bulking up."
She added:
Feel good! You know when you don't feel healthy, stop the excuses and do something. Just go outside, walk, breathe," "Life's too short to fall into a rut. You are in charge of you — treat yourself well, and it'll show."
Jessica has been a living example not only for the fitness lover but also for the people who are going through heart breaks. She seems to have sorted all the issues with her life. Go, girl; you have not only gained fan followers via your movies but also from your active determinant work.