Entertainment
Where Is Jonathan Ke Quan Now? Who Is He Married To? All You Need To Know About This Indiana Jones Star!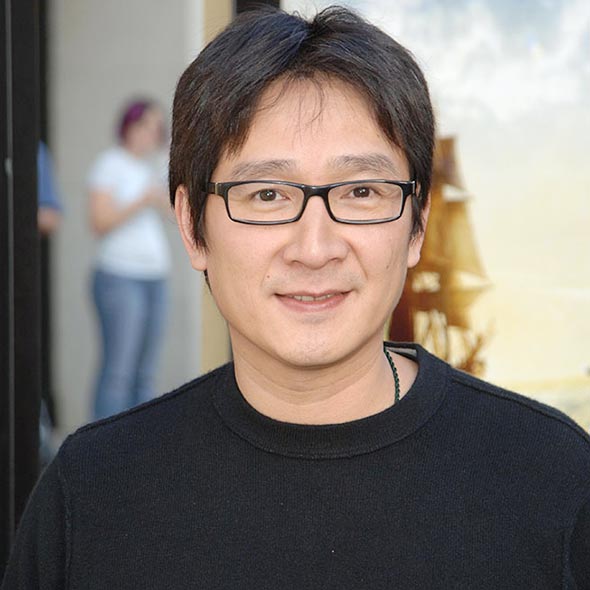 After giving two hits as a child actor in the movie "Indiana Jones and the Temple of Doom (1984)" and "The Goonies (1985)", nothing is much heard about Jonathan Ke Quan from anywhere. He has relatively kept his profile low.
But where is this man now? What is he doing? What has been keeping him busy has become the concern of many. Even though it is his choice to stay far away from industry, it is hard to imagine such a talented man away from the business. Here is a small attempt to know about his current status and more.
Jonathan Ke Quan's Journey in the movie industry:
Jonathan began a child actor at age 12, how he made his entry in Hollywood is an interesting story. His brother was the one giving audition for the movie "Indiana Jones and the Temple of Doom."
Jonathan was just following his brother to the audition, but the casting crew also saw him and picked him up for the role of Short Round instead. That's how he got to act in the movie. His debut movie in 1984 became a huge success giving him a Young Artist Award. He was number 67 on VH1's 100 greatest kid stars(2005).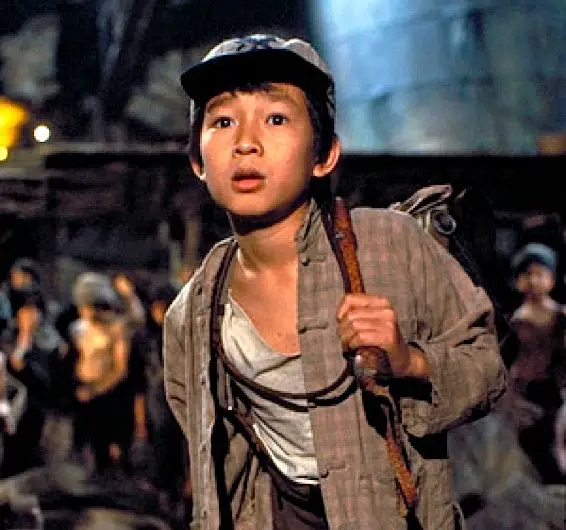 Caption: Jonathan as Short Round in the movie "Indiana Jones And The Temple Of Doom(1984)."
Photo Credit: btchflcks.com
What happened to him after Indiana Jones?
He again got the chance to work with producer Mr. Steven Spielberg in the movie "The Goonies" In 1985. He got to play the role of gadget loving kid with a sense of adventure. With that role, he's created a deep impression in the heart of the audiences that till today people talk about it.
In 1986 he played a pickpocket orphan in the Taiwanese movie "It Takes A Thief." In 1987, he played the Japanese movie "Passengers." From 1986 to 1987, he played in the television series "Together We Stand." He acted in "Head Of The Class" in 1989 to 1991. There are also other shows and movies where he acted.  His last on-screen appearance was in 2002 Hong Kong movie he "Second Time Around."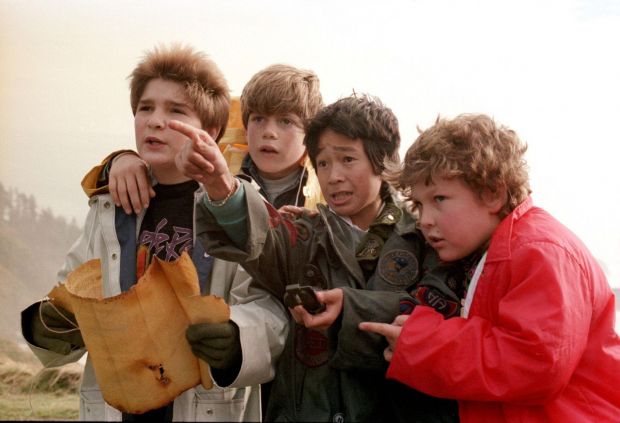 Caption: Jonathan plays "Data" in the movie "The Goonies (1985)."
Photo Credit: movpins.com
Quan kept his hands busy in the industry playing a variety of roles or sometimes editing on short films or doing cinematography.
In 1995, he even moved to Australia to pursue a solo singing career.
Jonathan Ke Quan is busy working off screen:
When his acting career was not to its full bloom that is when he couldn't give other hits from his other movies, he worked as a stunt choreographer for the movie "X-Men." He also assisted a Hong Kong fight choreographer Corey Yuen. It was on the set of " Indiana Jones And The Temple Of Doom" that he learned Taekwondo under Philip Tan.
Later again he also got trained under Tao-Liang Tan.  So it can be said he is busy working off the screen and this has caused him to be an actor having a net worth of $1 million.
Who is he Married to or is he a Gay?
There is not much information about his personal life as a wife, girlfriend due to which people speculated him to be a gay. But he is straight. Whether he is married or not is a bit confusing because whosdatedwho.com reveals that he is a single while, the Wikipedia says that he's married.If we look at Wiki's information, it says that he is married to Corrina.
Jonathan Ke Quan Now!
After working as a stunt choreographer, in the X-Men (2000) and Jet Li sci-fi blockbuster The One (2001) he disappeared from the limelight as well as the social media platform. Thus, leaving his ardent fans in ambiguity. 
Nevertheless, the rare opportunity of meeting him had immersed, as he made a rare appearance at Knoxville ComicCon from June 23-25, 2017. The announcement of the same was made via a Facebook post on April 225, 2017.
And Jonathan's ardent fan shared their excitement to meet him through comments via Facebook, so did you meet your favorite star? Share your experience with us by commenting below!