Entertainment
With Loving Husband As A Family Jean Smart Casually Talks About Adoption
A loving husband and a happy family are what every woman dreams. Making this dream come true, actress Jean Elizabeth Smart is living peacefully with her husband and two children.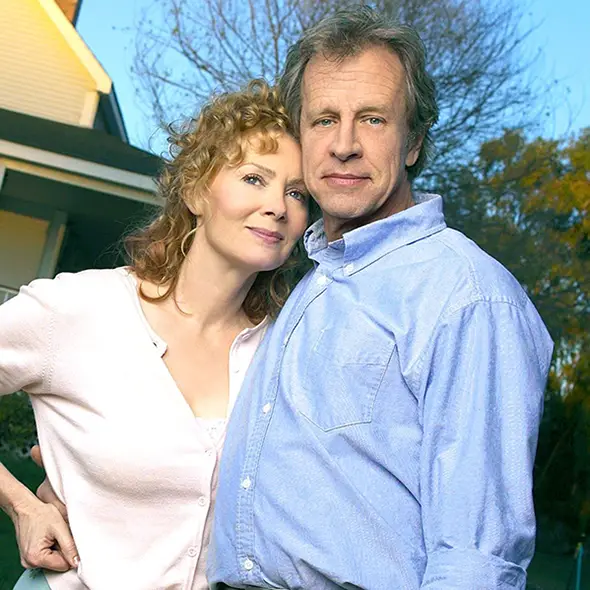 A loving husband and a happy family are what every woman dreams of. Making this dream come true, actress Jean Elizabeth Smart is living peacefully with her husband and two children.
Designing Women star Jean Smart not only is enjoying a successful professional career but is also living a blissful married life. The sixty-five-year-old actress also talked about children and adoption casually in an interview in 2010. Her married life and opinion about her two kids thus makes a fascinating read.
Married to Husband Richard Gilliland
Jean first met Richard on the set of "Designing Women" where they worked together. Jean portrayed the character of Charlene Frazier whereas Richard appeared as J.D. Shackelford. Excitingly, Delta Brooke, their fellow actor - who portrayed Suzanne Sugarbaker in the show - worked as cupid. The actress arranged for the two single actors to meet and they hit it off immediately.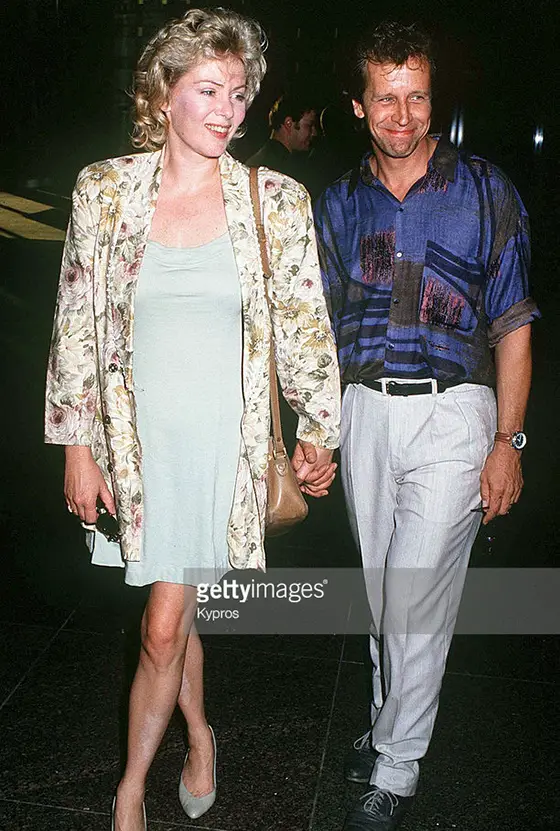 Jean Smart with her husband, Richard Gilliland (Photo: Gettyimages)
The couple started dating in 1986 and tied the knot after a year in June 1987. Interestingly, it was a second marriage for both individuals.
Richard was previously married to Lindsay Harrison for nine long years.
On the other hand, Jean was married to her boyfriend since her 20s. Although she divorced her first husband, she remained close friends with him. But an unfortunate car accident claimed the life of her ex-husband.
Read Also:-Barbara Babcock Finds it Hard to Forget Her Former Dead Husband, Jay Sheffield, With Whom She Married in 1962
Moving on their past, Jean and Richard connected over their previous experiences and bonded which lead to their forever togetherness; 31 years of marriage.
Talks About Adoption and Children, Reveals Weight Loss Issues 
For Jean Smart, her family is the biggest joy in her life. Her greatest joy fest is her husband and children. After two years of getting married, i.e. in 1989, Jean gave birth to their first son named Connor Douglas. The couple has another daughter named Bonnie Kathleen adopted in May 2009 from China; named after Richard's sister and Jean's mom respectively.
In an interview back in 2010 with Celebrity babies, Jean revealed that she and her spouse were planning to adopt a child for over ten years.
Furthermore, she said that her newly adopted daughter, Bonnie, who was 18-months-old that time was the main source of joy to her family. According to her, the adoption of Bonnie took a long time, but the wait was worth it. Jean explained-
"When we finally started the process, it actually took a lot longer than we expected. We thought my son [Connor] was going to be about 15 when we got the baby and he's just turned 20."
"[Bonnie] is the smartest, funniest, most darling gift. And she sleeps all night!"
During an interview with Chicago Tribune in 1992, Jean shared the memory of her first pregnancy, where her personal doctor was not happy with her decision. A person with diabetes, her doctor, forbade her from getting pregnant accidentally as without proper planning such pregnancy could harm both mother and child. She revealed that he was worried as he assumed her to be careless. 
"The doctor was upset with me. 'He thought I had been careless, which, actually, I had been a little bit. Once. I didn`t do my mathematics correctly one morning."
Nevertheless, she persevered leading a disciplined life during her pregnancy and gave birth to a healthy baby boy. Moreover, she said that she developed classic symptoms while growing up, i.e. weight loss and constant thirst.
Career Declining After Growing Age?
American actress Jean Smart has appeared in more than a dozen movies throughout her career. Active since 1979, she has been able to accumulate massive popularity and earnings. She is best known for appearing in Piaf, Designing Women, The Man Who Came to Dinner, Frasier, and Samantha Who?
With all her hard work and dedication, Jean has an accumulated net worth of $4 Million.
You May Like:- Brian Posehn Tour Reflect Career Height | Wife & Baby To Thank For
However, with growing age, the 67-year-old actress faces an issue many before she has overcome. Her appearances in movies and television have reduced significantly in the later phase of her career.
Talking about the issue of ageism in Hollywood in an interview with Vox in April 2018, she revealed that women do face the issue of being overlooked after they pass a certain age.
"For whatever reason, the things that we find attractive in men come with age, and the things that we find attractive in women come with youth. So that, of course, is going to be reflected in our entertainment."
However, the actress has been relatively active as compared to other aging actresses following some stints in movies. Jean is all set to appear Hallmark Christmas movie titled Time for Me to Come Home for Christmas, alongside actor Josh Henderson. The movie released on 15 December 2018.