Entertainment
Is Marvin Humes Who Shares A Passionate Love For Longtime Wife Thinking On Having More Children?
Singer as well as an actor, Marvin Humes is a happy man. This JLS singer has been sharing a beautiful relationship with his wife as well as an adorable baby daughter.
Moreover, it seems Marvin is already planning to be a father for the second time. What's the catch? We'll follow it up!
Married to love of his life!
Marvin Humes met Rochelle Wiseman in March of 2010 and got engaged in December of 2012. Marcin popped the question to Rochelle Wiseman after going down on one knee during their holiday in the Caribbean.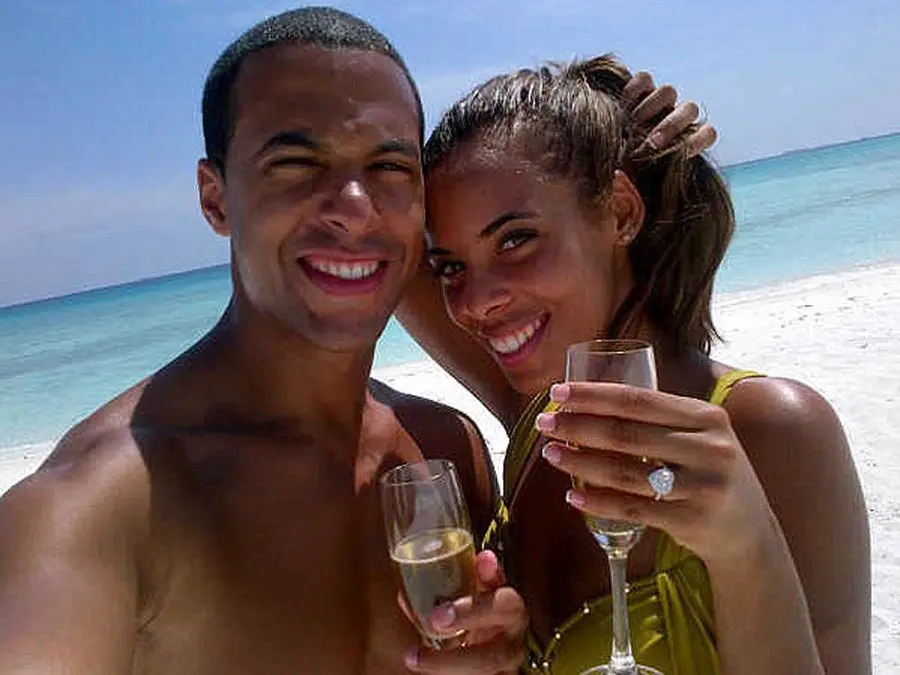 Caption: Marvin Humes and Rochelle Wiseman got engaged in December of 2012 during their holidays in Carribean.  
Source: mtv.co.uk
Rochelle Wiseman, talking to MTV, stated about the proposal as:
'Its official Marvin proposed 2me 2day,wanted 2 tell u b4 some1 else did! SO excited 2 b Mrs Humes. x"
Furthermore, Marvin revealed the information via official JLS Twitter account:
"Happy New Year everyone!!! So everyone hears it from me... Rochelle and I are engaged!! Party time tonight! Have a great one..All love..Marv x"
The news of Marvel and Rochelle Wiseman flew like a wildfire through his well-wishers, and he responded:
"Thank you so much for all the love. We are the happiest 2 people in the world. A perfect start to 2012.This year is gonna be massive. Luv ya! Mx'
Reportedly, Marvin spent a staggering £45,500 on the ring at an exclusive London Jewelers Boodles and featured heart-shaped diamond surrounded by other smaller round diamonds.
The couple started dating in early of 2010 and have had their ups and downs in the relationships. They broke up briefly due to the usual "work pressures," before reuniting when they could not bear to be apart from each other.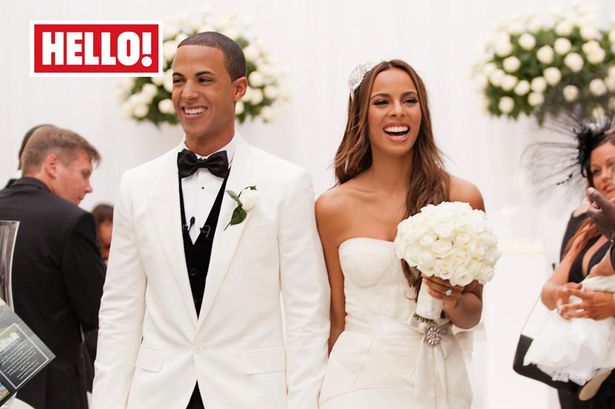 Caption: Marvin Humes and Rochelle married at Blenheim Place in a luxurious ceremony on July of 2012.
Source: mirror.co.uk
Marvin married Rochelle in a lavish wedding ceremony at Blenheim Palace on July 2012, and the guests in the ceremony included Olly Murs and One Direction as well the other members of their respective pop groups.
Rochelle described the day of their wedding as the best day of her life on Twitter.
 'Yesterday was literally the best day of my whole life. I'm so happy to have shared it with every1 I love my friends and family are so priceless. Me and Marvin feel so blessed I felt like a princess all day.'
Speaking about couple's success of her four-year marriage, she said in 2016 to daily mail:
'When Marvin and I are on a date night, we keep our phones in our bags. If you're out for dinner, enjoy it! I find it bizarre that you would pay for an expensive meal to just Snapchat through all of it'.
Welcoming a second baby soon!
Rochelle and Marvin welcomed their first child, Alaia-Mai on May 20, 2013. The Saturday's singer, Rochelle, 27, and the JLS star, Marvin, 31, both revealed on Instagram that they are set to add a new baby to the family, much to the delight of their three-year-old daughter Alaia-Mai.
Earlier this November, Rochelle confessed that her little girl, Alaia is desperate for a brother or sister to play with her, and she was the one pressurizing for the second baby. The singer-turned-TV presenter told The Sun's Fabulous magazine:
'I'm feeling it from Alaia, for sure! She's already quizzing me and saying that her friends all have brothers or sisters,'
It certainly looks like Couple will be having two children and there's not much wait for the baby to arrive. With his hard work and multiple careers including musical tours with JLS and working as a TV presenter, DJ as well as an actor, Marvin has successfully accumulated a net worth of £4 million.