Entertainment
'Mob Wives' Renee Graziano, Overcoming Pain From Ex-Husband: New Boyfriend?
If you ever face the worst tragedy in life and feel like you will never be able to come out from that, then you should at least once look at the popular television personality, Renee Graziano. Renee saw the tormented days when her much-loved husband plotted to send her father behind the bars. But lately, her good days have returned.
The Mob Wives celebrity, Renee Graziano suffered from the panic attack after her father Anthony "TG" Graziano was arrested in the round up of high-ranking members of the Bonanno crime family in 2009. Her pain was not only for the arrest but because of the person who conspired for the arrest.
Her Married Life, Ex-Husband and Divorce Reason:
Her ex-husband, Hector Pagan, a former associate of the Bonnano Crime Family, left the Bonanno crime family and turned into a government informant against her father. She later broke down in Brooklyn Courthouse as well for the betrayal of her ex-husband.
She explained about the pain she faced in that moment with US weekly in March 2012 saying,
"It literally felt like somebody broke my chest, took my heart and pulled it out of my body."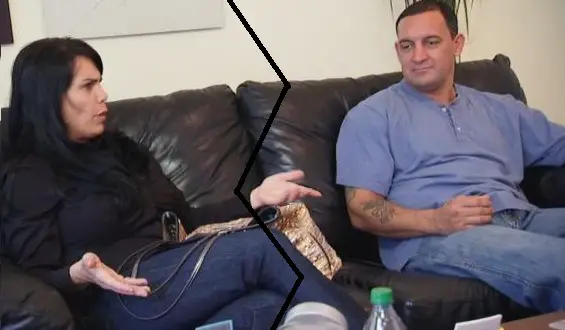 Caption: Renee Graziano and her ex-husband Hector Pagan in 2012.
Source: allabouttrh.com
Well, things started after Hector turned himself over to the authorities for armed robbery and ammunition and then hours later her father was arrested on the charge of extortion and other. Actually, Hector made a deal with the feds to avoid his jail time. He helped the DEA through wearing a wire while talking with his former father in law.
However, there could be no escape for Hector from his wrongdoings. In 2014, he was sentenced to 11 years in prison for the murder of a Brooklyn man during a botched 2010 robbery.
Besides that, though Renee provided Hector a chance previous times, she could not do the same after what he did to her family. She took a divorce from him and now lives with their son, AJ Pagan.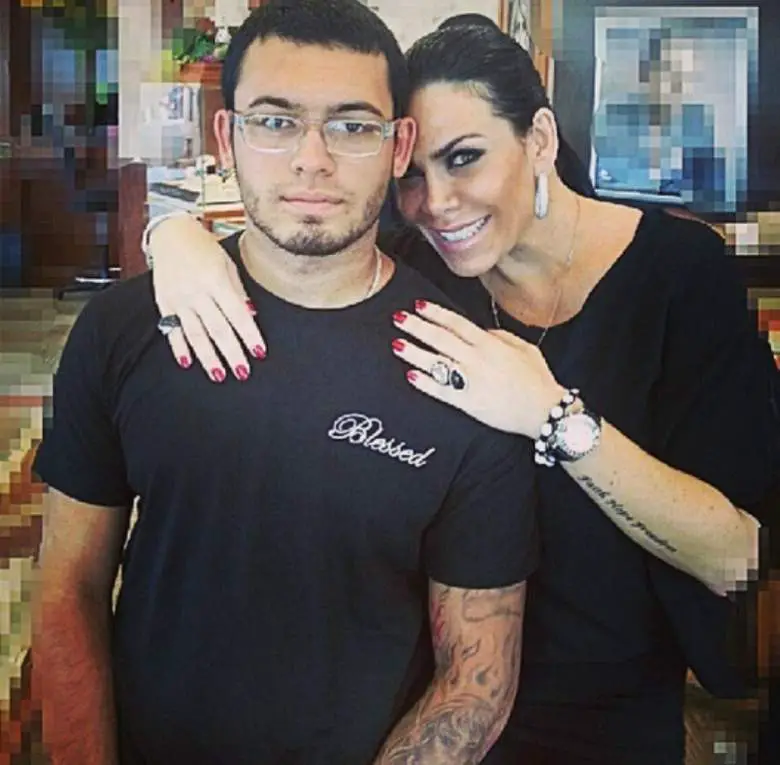 Caption: Renee Graziano with her son AJ Pagan in 2014.
Source: heavy.com
Her New Boyfriend: Dating
Well, after facing a lot of catastrophe in life, she has recently found her prince charming. He is none other than the retired NBA player, Sam Mack, whom she met at her friend and co-star Big Ang's wake. Renee has been flooding their adorable pictures in her Instagram. We have brought a picture of the lovely couple to our viewers.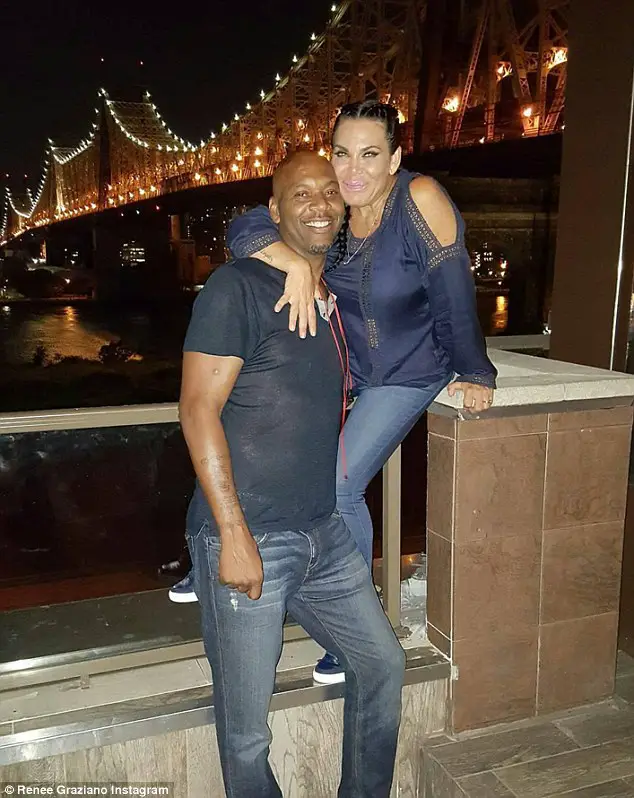 Caption: Renee with her new boyfriend Sam Mack in July 2016
Source: dailymail.co.uk
The couple has definitely proved that people do not need to be young to make love. Not only the age limit, they have also transcended the racialism with this relation.
Renee's Short Bio
Belonging to white ethnicity, Renne Graziano was born in New York City, the US on July 12, 1969. She is a reality television celebrity and author. She is best known as a member of Bonanno crime family and for her performance in reality television shows like " Mob Wives" (season 1- 6 in between 2011-2013) along with Karen Gravano, "Celebrity Big Brother 9"(2016) and "The Playboy Morning Show"(2016).
She is a writer of two books: one is a semi-autobiographical novel named "Playing With Fire and a cookbook" and the other is "How to Use a Meat Cleaver: Secrets and Recipes from a Mob Family's Kitchen" published in 2014. She enjoys a staggering net worth of estimated $2 million.