Entertainment
5 Things About Levi Meaden You Should Know! His Age, Romance With Girlfriend And Rumors Surrounding Him
"Bigfoot Island" actor Levi Maden has been dating his girlfriend, and the two are happy with one another. But while they have been all loved up with one another, rumors are there that Levi receives allowances from his girlfriend.
But how true is it? Today, let's address the rumors and discuss the key facts about Levi Maden including his age in a wiki-like bio.
Levi Maden: Strengthening Romance With Girlfriend Amidst Rumors.
Various tabloids have accused Levi Maden of taking allowances from his long run girlfriend, Ariel Winter, who is best known for her role in "Modern Family." The couple has been together since November of 2016. Levi(29) and Ariel(19) have a huge gap in their age, but they not believe the age gap is a major concern in their relationship.
But while the false headlines have been spreading like wildfire, Ariel has herself come forth and falsified them.
Ariel took over her Instagram to explain,
"I have a BOYFRIEND and a PERSONAL ASSISTANT who are NOT the same person. I would NEVER pay my boyfriend ANY sort of allowance, nor would he EVER accept if I offered,"

"He BUYS his own stuff whether it's for me for himself, and he more than pulls his weight for our life."
She also added how much she despises false rumors.
I HATE fake news, but I guess that's what our world has come to. Get your s--t straight. I don't support anyone, and I don't need anyone to support me. He's got a full career (including something huge that's new) and works hard for it. He's not just someone's boyfriend. So if you don't know us, don't comment. Xoxo."
As a matter of fact, the couple is head over heels in love, which is evident through the matching tattoos the couple pierced, signifying that their heart is one.
Arie took over her Snapchat to show the tattoo to the fans.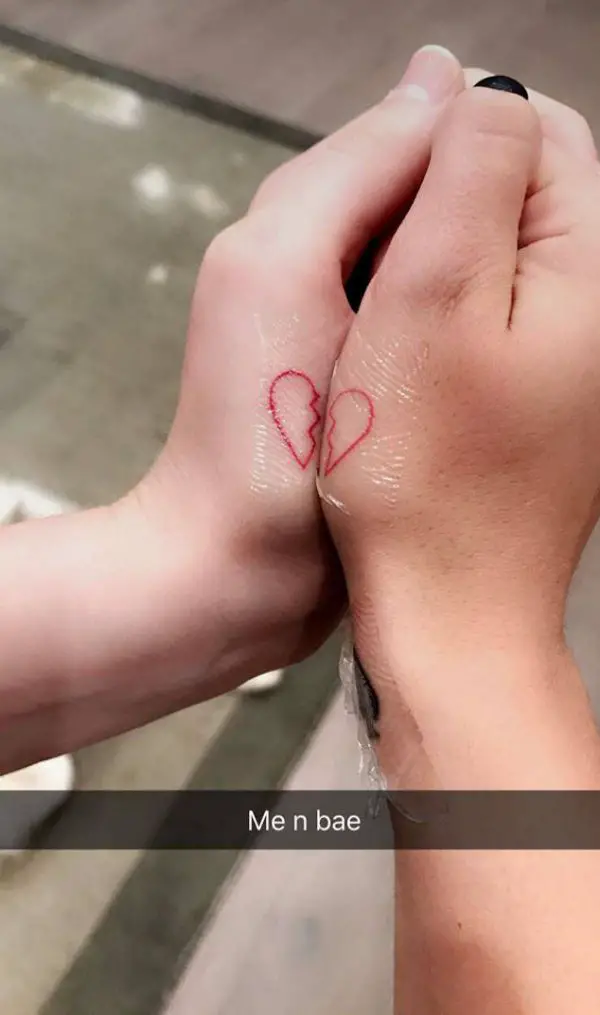 Caption: A screenshot of Levi Maden and Ariel Winter Getting Similar Tattoos.
Photo Credit: eonline.com
But this is not the only tattoo they have in common.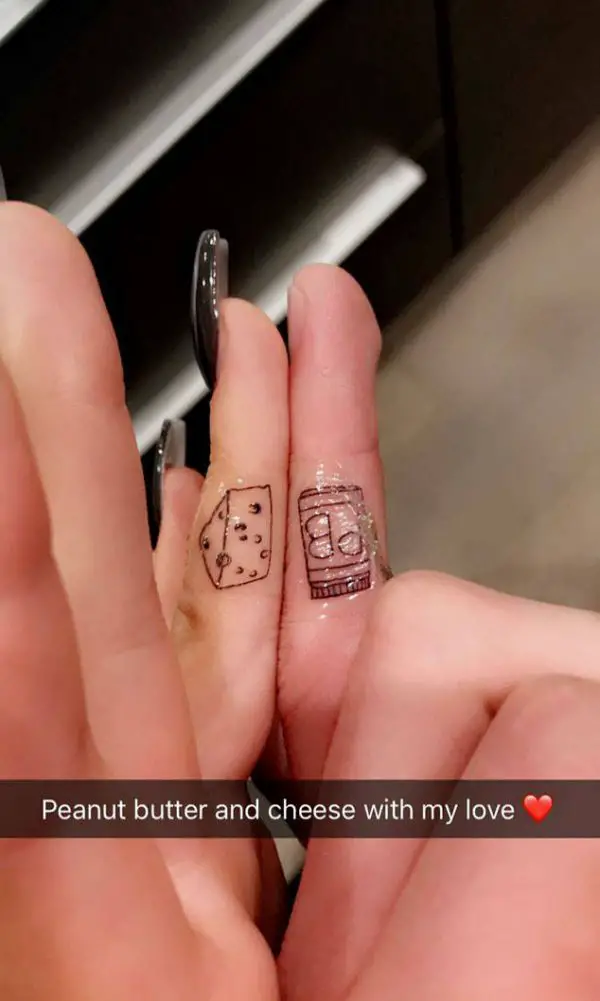 Caption: Levi Maden and Ariel Winter's Peanut Butter and Cheese Tattoo.
Photo Credit: eonline.com
Moreover, in a sit-down with Jimmi Kimmel, the star actress revealed that they live together and cook together.
Caption: Ariel Winter admits being in a live-in relationship with her boyfriend Levi Meaden in May 2017.
She said,
"My boyfriend and I live together and he cooks,"

"I can't cook at all. He takes care of all that handy stuff. He's great. He does all that. I can bake pies occasionally, pumpkin and apple."
And if does not make their love even stronger, we do not know what does!
A Short Wiki-Like Bio of Levi Maden: 5 Interesting Facts
Born in Calgary, Canada on September 13, 1987, Levi Maden is a Canadian TV actor who is best known for his role as A.J. Fielding in "The Killing" and as Matt Copeland in the TV series "Aftermath."
1. He has been dating his girlfriend, Ariel Winter since late last year and came out publicly about the affair during November last year.
2. He also loves dogs and used to foster them.
In an interview, he opened up about it.
"We foster dogs, me and my roommates. It is fun because we are all actors and we never really have the chance to take care of a dog full-time. If we have a month that is a light workload we can take in a dog for that time until it is picked up by a family. They usually take them from kill shelters. There are a lot of different charities that are on Facebook. It is totally worthwhile if you're looking to take care of a dog but not sure you can make the lifetime commitment, but you'd like to do something for a little bit,"
3. If you are wondering how he is so good with his acting skills, well, Maden studied Film & Directing at the famous Prague Center for Film Education located in Prague, Czech Republic.
4. He and his beloved Ariel live together in Ariel's Sherman Oaks Home as she revealed on Jimmy Kimmel.
5. He has got a new project lined up for his fans, "Pacific Rim: Uprising" is set to hit the industry in 2018. Hype!
Stay with us for any developing story on the love life between Ariel and Maden.