Entertainment
Aaron Kaufman's Relationship With His Ex-Girlfriend: Is He Dating Someone Now? His Splendid Net Worth?
Aaron Kaufman's talent has been recognised by many. His dynamic personality has left many questions about his dating life. This young man's talent has brought him fame and recognition, and no wonder his fans want to know about his personal life.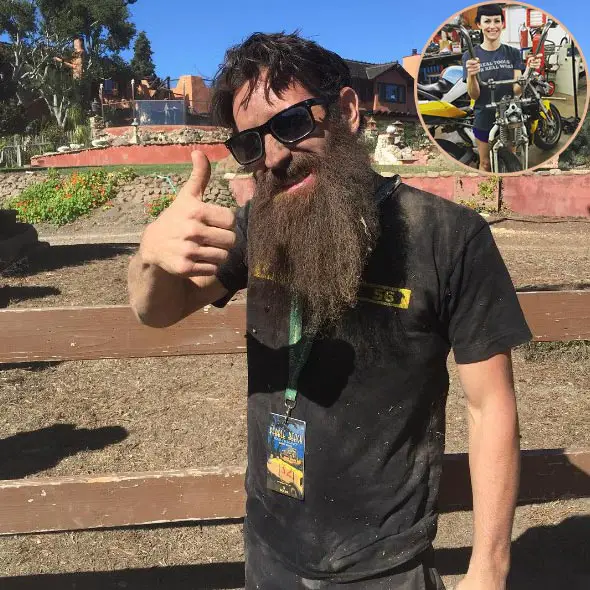 Quick Information
Eye Color

Black

Weight

N/A

Height/ How Tall? 5'9" (1.75 m)
Dating/Affair

Lauren Moore (2015-present)

Children/Kids

Not Yet

Ethnicity/Race

White

Zodiac Sign

Aquarius

Official Site

https://www.arclightfab.com/

Instagram

https://www.instagram.com/thearclight/?hl=en

Twitter

https://twitter.com/aaron_kaufman

Facebook

https://www.facebook.com/officialarclight/

Tattoo/s

Yes

Date of Birth Jan 26, 1982
Hair Color

Black

Hair

Short

Net Worth

6 Million US dollars

Gay

No

Ex-Girlfriend

Lindsay J.

Girlfriend

Lauren Moore

Divorce/Split

Not Yet

Relationship Status

Dating

Profession

Television personality, Automotive mechanic

Birth Place

Crowley, Texas

Nationality

American
Aaron Kaufman's talent has been recognized by many. His dynamic personality has left many questions about his dating life. This young man's talent has brought him fame and recognition, and no wonder his fans want to know about his personal life.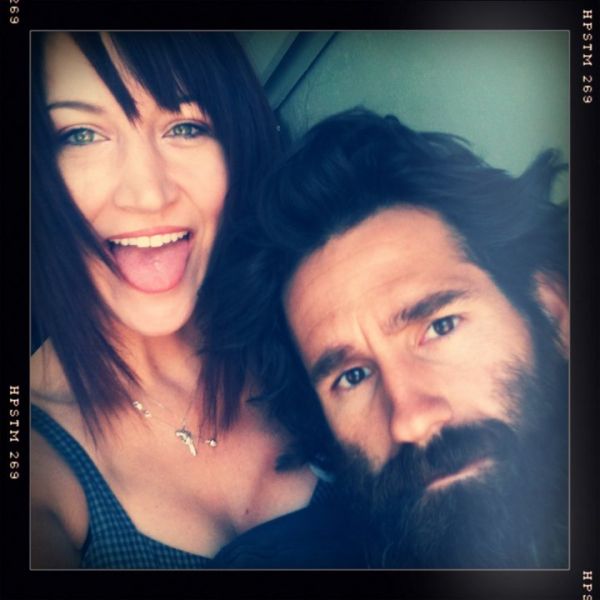 Caption: Aaron with his ex-girlfriend Lindsay J.
Source: Tumblr.com
Aaron's Relationship and Dating with his Ex-Girlfriend:
Everyone agrees he is a brave man with a gush of talent, but what everyone doesn't seem to know is about his dating life.
His personal life isn't as exclusive as people would want, but there is someone with whom Aaron once was in love. Lindsay J. is known to be that person with whom Aaron once shared his personal life and splendid net worth.
Lindsay J. and Aaron Kaufman dated for about three and a half years. The couple did not get married ended things on an unhappy note and parted ways before they could share a relationship with husband and wife.
Caption: Lindsay J. showed her affection for Aaron by making a small video for him for his birthday when they were dating 
Lindsay created a blog right after the couple broke up. The blog is called "About That Bearded Guy." In the blog, Lindsay J. posted photos of her and Aaron and answered questions asked by the fans of the show Fast N Loud. 
Aaron's Current Girlfriend:
Aaron Kaufman is on the single train and into the dating pool again. He is currently in a relationship with Lauren Moore. In the above post, he has captioned, "And dot my baby to show it off" with Lauren's photo. Lauren Moore has shown her love for Aaron by supporting him in his new project.
Caption: power couple Aaron Kaufman and Lauren Moore
The couple shows affection for each other on Instagram, and Lauren also supports Aaron with all his mechanical work.
We have no known information about Lauren and Aaron's dating history. But one thing is certain these two have been dating for quite a while now. There is no mention of Aaron and Lauren's dating history on Tabloids. 
Aaron Kaufman's Splendid Net Worth:
Aaron Kaufman has been known for his talent for fixing classic cars in the show called Fast N Loud. Aaron is an American mechanic and artist and has a net worth of 3 Million US dollars. His aptitude for mechanics and passion for cars has led him to fame.
While working in his garage, Richard Rawlings asked Aaron to fix his car. Richard was so impressed by his work that he hired Aaron to work in his newly opened hot rod shop.
The show Fast N Loud features a garage called Gas Monkey Garage, in which Aaron and Richard search old worn down cars and restore them to their previous glory. The show was a hit on Discovery Channel. Aaron was one of the cast members in the show along with Richard Rawling.
However, due to the currently running presidential debate, there was no new episode on 26th of September but the Fast N' Loud team provided the viewers with a new demolition theatre and clips of their Gas Monkey debate throughout the episode, moreover, the Discovery Channel has not disclosed any news related to the renewal of the show for a 12th season.
On Dec 8th, after multiple episode delays, Gas Monkey Garage was set to have a mega special, where they worked on  Ford Econoline to make it enter the Hot Wheels garage. Richard Rawlings bought a 1963 Ford Econoline, a Cargo/Passenger truck and thought it might just be the perfect base to create a life-sized Hot Wheels vehicle. Aaron was set to put his own twist on the age-old machine within a span of two weeks.
Caption: Preview of the Dec 8, 2016, megaepisode.
But surprisingly, after the work was done, Aaron was not in the reveal. It was informed that he left for a personal emergency and the show has not delved as to what the reason was.  Fans were confused as to why the heart and brain of the show, Aaron was missing during the reveal of his work but people speculate that he might have left.
Aaron has posted hints about him leaving on his Instagram recently, posting the image with the caption "The Road Ahead."
There has been slight animosity between Richard Rawlings and Aaron and after multiple show delays and various events, maybe Aaron has had enough and left? Follow Liverampup to know more as we uncover what happened between Richard and Aaron.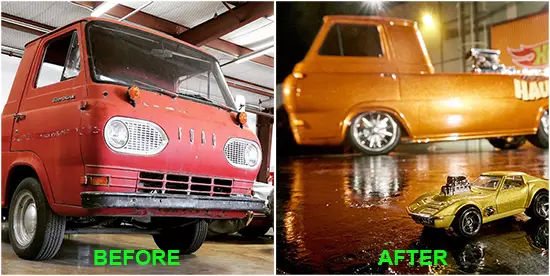 Caption: Possible Aaron Kaufman's last work on Gas Monkey Garage, The "MidasMonkey."
Short Bio of Aaron Kaufman:
Aaron Kaufman is born on 26 January 1982. He was born in Texas. He is recognized for his talent for taking things apart and putting them back together.
Aaron, 34, is currently single, and there doesn't seem to be any rumor regarding his love life. He has a personality of a rock star with a thick, long and black beard. He is handsome, young and rich. He is currently involved in Fast N' Loud (TV Series) since 2012.