Entertainment
Actress Alfre Woodard's Blissful Family Life with her Husband and Children!
Not every celeb who gets married ends up having a divorce some years later because some of them are meant to stay for a lifetime and fortunately even after that too. Alfre Woodard sets a fine example of it with the family she has right now. She has a husband who is loving and responsible towards the family and children who carry the pride of the family proudly. Let's know more about it.
Alfre Woodard is married to Roderick M. Spencer who is a producer and a teacher who teaches screenwriting and directing at the Emerson College since October 21, 1983. The couples are from the same field must be understanding, and that might be the reason for their long term married life as the couples have stayed married for over three decades now.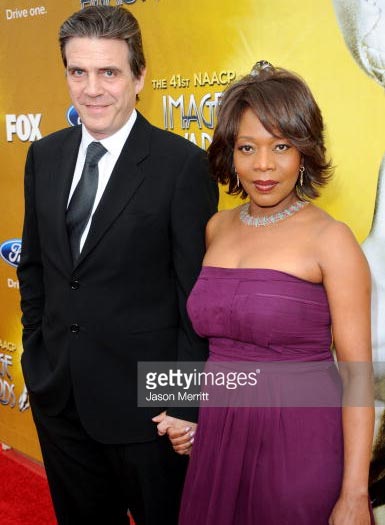 Caption: Alfre Woodard with husband Roderick Spencer arrive at the 41st NAACP Image awards in 2010.
Source: gettyimages.com
The 64 years old still feels young from within her heart and says that she will keep on feeling that way; like she used to feel that she was hot when she first met her husband. In the long run of over three decades, the couples have not produced any children of their own but have adopted a boy and a girl who are all grown up.
Caption: Alfre Woodard Reflects on Her Career, Family, and Getting Older but still feeling younger.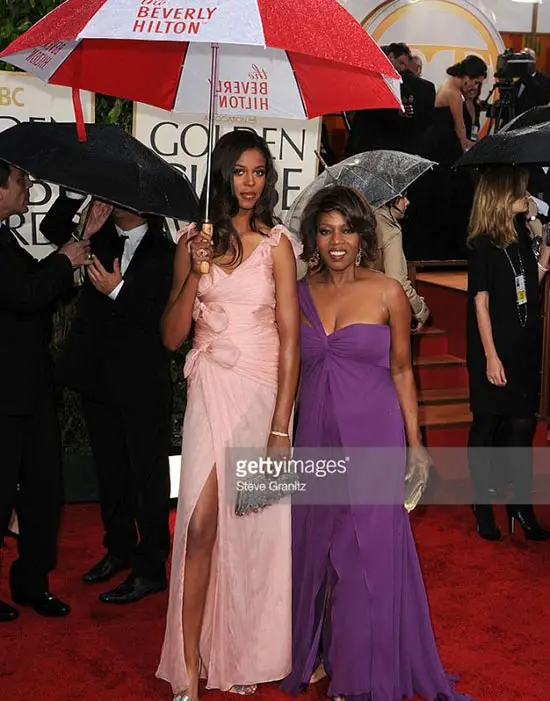 Caption: Alfre Woodard with daughter Mavis Spencer arrive at the 67th Annual Golden Globe Awards in 2010.
Source: gettyimages.com
Alfre and Roderick's daughter Mavis Spencer is a 2010 Miss Golden Globe and is currently in her early 20s. The couple's son Duncan's current bio is not revealed. However, he has grown up to become a handsome man.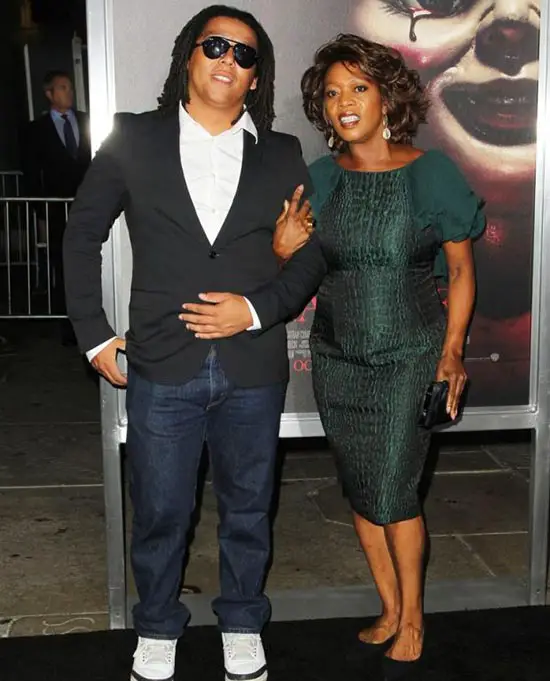 Caption: Alfre Woodard with her son Duncan Spencer at the premiere of Annabelle in 2014.
Source: aceshowbiz.com
In this over three decades long married life, no news about the couple's love life issue was reported and neither there have been any rumors about their divorce. The couples have been living their family life so prolifically that tabloids never found a spot where they could come up with a question rumor about their family life.
The Emmy award winning actress is quite famous for her work in various movies. She can recently be seen in Luke Cage (TV series), Knucklehead, Haunted, Burning Sands, and So B. It. With all her work during her career as an actress, Alfre Woodard has successfully grasped herself a staggering net worth of $13 million dollars.