Entertainment
Actress Chandra Wilson's Family: Married with 3 beautiful kids, Keeping Husband Secret?
If anyone is willing to take classes to help them keep a secret untold, they should pay a visit to Chandra Wilson who herself has already quite mastered the art of secrecy. Why are we saying that Chandra is a master of secrets? Well, let's find that out.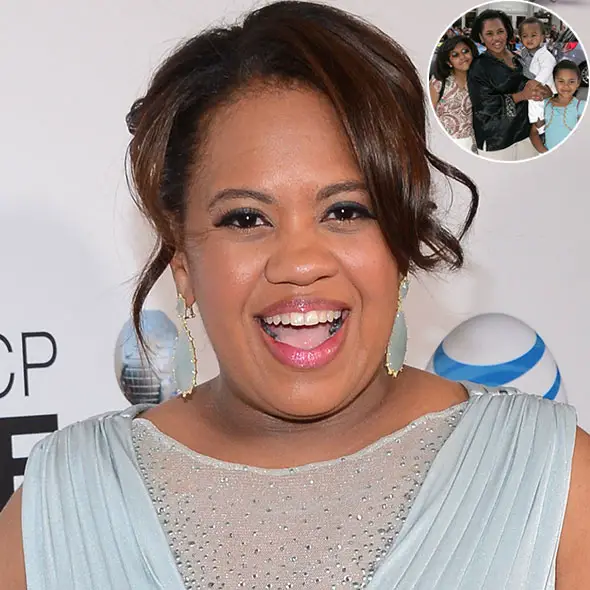 Chandra Wilson has already mastered the art of secrecy. Why are we saying that Chandra is a master of secrets? Well, let's find that out. 
Chandra Wilson is a married woman since 1998 and there is no doubt on that as this lady is already near her fifties. She also has three kids; 2 daughters, Serena born in 1992, Joy born on 1994 and a son named Michael born in 2005, but what is secret is her baby father's name. 
Chandra's Co-star:- Sandra Oh Married & Separated | Who Is She Dating Now? Find It Out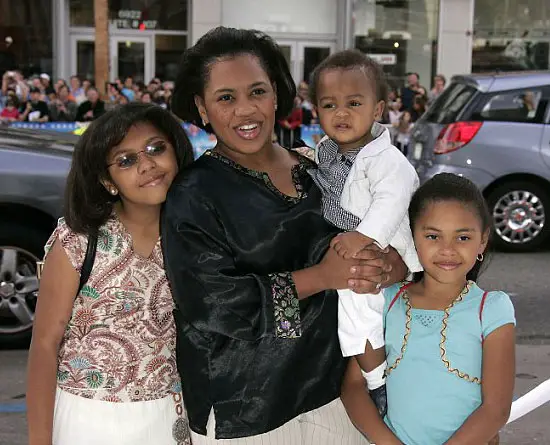 Chandra Wilson with kids at the premiere of Happy Feet in 2006 (Photo: dailymail.co.uk)
Wondering why she keeps the name of the father of her three kids a secret?
Well, she repulses to name her beau claiming privacy is the reason. Nevertheless, a picture of her partner is available. Maybe, she is not ferociously keeping her boyfriend in the dark as she wants her lover's name to be unknown.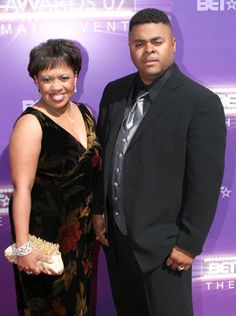 Chandra Wilson with husband at the BET Awards Red Carpet in 2007 (Photo: pinterest.com)
One thing that is not hidden is her relationship with her beau; the lovebirds have been together for more than two decades.
In Hollywood where couples last for less than a month, it is indeed a huge milestone. The pair continue to love each other and bring up their lovely children. It is not clear why the love-birds aren't husband and wife. Maybe they do not believe in the institution of marriage and like their relationship as it is.
With that much information about her personal/family life, let's head towards knowing her professionally.
Her Professional Life And Net Worth
Chandra Wilson's career in the theatre started at the very young age of 5 as she performed at the Huston's Theatre under the star company. While she was rising as a young theatre artist, she played various guest roles in television shows like The Cosby Show (1980), Law & Order (1992) and Schoolbreak Special (1992).
Chandra's first role as a series regular came in 2001 on  ABC's Bob Patterson where she played a character named Claudia Hopper. She later made her debut on the big screens in the movie called Philadelphia in 1993, alongside Tom Hanks and Denzel Washington. Furthermore, she appeared in commercials on national television for Blockbuster Video, Burger King, Scope, and the United Negro College Fund as well as various radio commercials.
Her career took its most significant leap when she got the role of Dr. Miranda Bailey on the popular ABC sitcom, Grey's Anatomy.
She joined the cast of Grey's Anatomy as Dr. Miranda Bailey in 2005 and is getting a large salary of $125,000 per episode which contributes to her jaw-dropping net worth of $10 million.
Explore:- Amy Motta Wiki, Husband, Net Worth
Beside her bonafide acting jobs in television and movie she also managed several  New York stage credits. Her most memorable performance was in The Good Times are Killing Me by Lynda Barry which won her a Theatre World Award for Outstanding Debut Performance.
Chandra Wilson's Bio
Chandra Wilson was born on 27 August 1969, in Texas, the U.S.A, and currently, ages 49 years old. She attended Houston High School for the Performing and Visual Arts and later enrolled in NYU's Tisch School to acquire her BFA in Drama. Through her undergrad, she spent four years at Lee Strasberg Theatre Institute. She has been a part of Grey's Anatomy since 2005.