Entertainment
Beautiful Actress Jill Marie Jones Has a Boyfriend? Or Is Already Married And Has a Baby?
The dusky face, voluptuous lips and the wavy hair of actress Jill Marie do not allow any of the eyes escape from staring at her. The lady is not only blessed with striking features but also with talent thus she has followers who do not only adore her looks but also equally love her talent.
The dusky face, voluptuous lips and the wavy hair of actress Jill Marie do not allow any of the eyes escape from staring at her. The lady is not only blessed with striking features but also with talent thus she has followers who do not only adore her looks but also equally love her talent.
Despite receiving admiration from the entire fraternity does she ever has received personal love and attention from her man or is she married to her man and she enjoying her motherhood?
So, today for the lady lovers, we are bringing you the spicy gossip about the actress involving her marital status, dating status, and her parenthood.
Has she tied the knot and became a Mother of a Child?
When talking about marriage, the lady seems to have completely outcast the idea. Although she has revealed the quality, she seeks in a life partner she has not pointed any man to be her husband. As posted by vibe.com on 11th July 2011, when asked about the perspective on marriage she said:
"Honesty, first and foremost.  Not just honest with the other person, but honesty with yourself, because sometimes we want certain things from a marriage, but what we want and what can actually make us happy are two different things. For me, laughter is very important. For me it's about a life partner, it's about someone I want to see when I'm 90 years old on the swings and we're still laughing and best friends. Enjoying it through the good, the bad, just having that love of that person."
She added: 
"Third, I would say I think having the same ultimate goal in mind. Because you can love somebody but they're on a different path. And sometimes just because you love somebody doesn't mean you that you don't have to let them go because you dream is a different dream from theirs. I think that falls in with honesty as well. Staying honest with what you want and who you are."
Similarly, the lady has also disclosed few of her desire regarding children. She stated children to be the god gift and not a single woman should be persuaded or coaxed in the matter. She said;
"I think when God blesses me with a baby then that'll be a blessing that I have. I don't necessarily believe in society telling me it's time for a woman to have with a child. I think for each woman it's individual, for me I've never felt the clock ticking. I do want children one day and when God blesses me with that, that's what I'll have. I just don't believe that we should let society play into that because I think everybody's situation is different and when that woman is ready to have a child she will and it's OK if she does not want to have a child." 
She added:
"But, I don't think society should play a part in that.  I'm from the South, so most of my friends back home in Texas have been married, had children right out of college. So I went through a period where I felt like "Wow, maybe that's what I'm supposed to do." But, I felt like I'm blessed to be able to have an amazing life and I'm so happy to be in this life and when God feels I'm ready. I'll be ready."
Currently, the lady is neither married nor does she have children, but Jill Marie has fallen in love with her dog Ciao Bello. Her love towards her pet seems to be inconsiderate as she is seen posting the acts and pictures of her dog in her Instagram account.
Well, the puppy seems to adore the lady. But, there remains a shadow of doubt on her marriage as she is a kind of a quiet person who has kept her personal life and public life in a real distant manner. 
So, until and unless the lady confirms it we must wait till she makes an announcement.
Boyfriend and Dating history: How many men have she Dated?
In the year 2013, the actress was reported to be involved with Peter Dranga, a Russian musician. The lady has not revealed any of her dating events nor about her meeting period. But she was spotted with the man in plenty of occasion and places.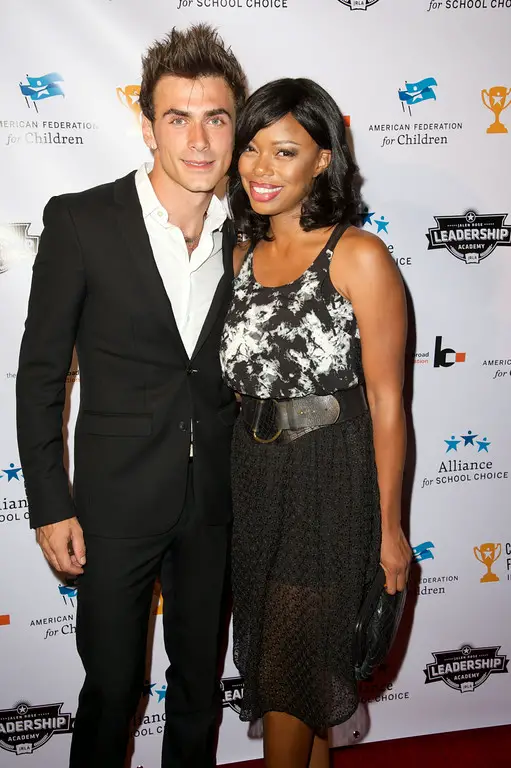 Caption: Peter Dranga and Jill Marie at an event on 2014.
Source: bossip.com
However, the relationship between the duo did not last for more than a year, and in August 2014, the relationship fell apart. But, the lady has neither confirmed about the relationship nor has spoken about her break up with the man. While scrolling on the man, the man is reported to be currently single.
Similarly, in the year 2006, the lady was linked with Ray Liotta, an American actor. The duo is said to have involved with one another in the month of June. However, no detail of their relationship is obtained nor about their meeting has come up in the limelight.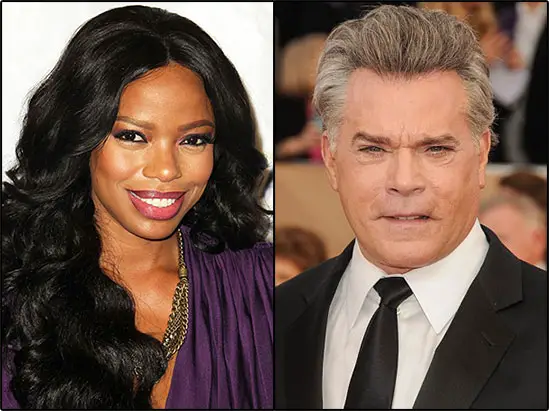 Caption: Jill Marie with her ex- boyfriend Ray Liotta.
The relationship only lasted for six months, and in the month of December 2004 the duo broke up. No confirmation has been regarding their relationship nor about the breakup. As there is no real backup support for the relationship, this might be a rumor or it may be true which is preserved in silence while the man I reported to be currently single.
Furthermore, in the year of 2005, the lady was attached with the name Bryce Wilson, an actor in the month of October. Neither she nor the man has revealed anything about dating one another nor has exposed about their meeting events.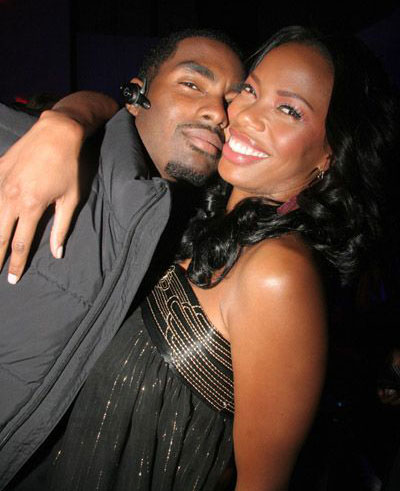 Caption: Jill Jones and Bryce Wilson in Kanye West's Heaven GRAMMY After Party on February 8, 2006.
Source: famousfix.com
The couple is said to have moved out of the relationship in March 2006. The man neither the lady has confirmed about their relationship nor has spoken a single about the cause of their break-up, while the man is currently reported to be single.
While going through her net worth, we came out empty handed. The lady has kept her net worth out of sight and beyond the reach of any portals or media. But as she has worked in plenty of movies and shows she has earned well enough to enjoy a lavish life. 
As the lady celeb has kept her personal life completely under the shades, she is currently reported to be single.