Entertainment
Agnes Bruckner Enjoys Life With Boyfriend and The Son! There's No Rush To Escalate Dating Affair To A Married One
Agnes Bruckner Enjoys Life With Boyfriend and The Son! There's No Rush To Escalate Dating Affair To A Married One Agnes Bruckner is about to celebrate her 32nd birthday on this August 16, and all she wants is to fete every moment with her little boy and his father.This American actress is passing a blissful moment with her beau, Alefaio Brewer, and sixteen months old son, Sebastian Lopeti Brewer. and the couple seems happy with the relationship despite the fact that the two are still unmarried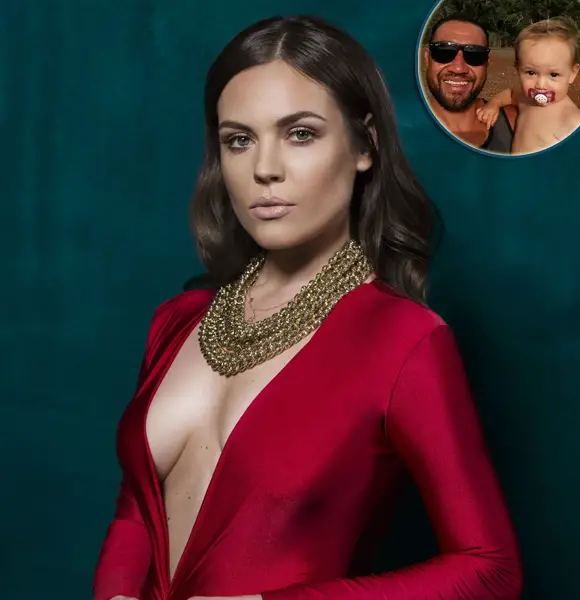 Agnes Bruckner is about to celebrate her 32nd birthday on this August 16, and all she wants is to fete every moment with her little boy and his father. Yes, spending time with her family would be the greatest birthday gift to her, not just for this birthday, but all of her upcoming birthdays!
This American actress is passing a blissful moment with her beau, Alefaio Brewer, and sixteen months old son, Sebastian Lopeti Brewer, and the couple seems to be happy with the ongoing relationship despite the fact that the two are still unmarried.
So, do they have any plan of taking wedding oaths any sooner, or will they stick with the same relationship for more years? Let's dig in to find out!
No Escalation For Agnes Bruckner And Her Boyfriend:
Agnes Bruckner makes a great connection with her beau, Alefaio Brewer.
The couple hasn't revealed any information related to their first meetup and other encounters which made them close enough to begin the relationship, but they have already started parenting a son named Sebastian, whom they welcomed on March 30, 2016.
The three, now, create great moments together. Recently, they spent a holiday on a beach, which was full of surprises for the little boy, Sebastian, who maintained an astonishing yet cute face confronting the lens.
The kid doesn't even stay behind making great poses with his parents. In this particular picture, he exposes his cuteness being with mom.
Well, with his father, Sebastian seems more appealing with his super cute attitude.
The news about the couple expecting their first child broke up in October 2015 through a representative of Agnes speaking to The People.
The Returned star, Agnes, was indeed much excited for parenting a baby from a young age according to her early statement which reads, 
"From a young age, I dreamed about being a mom, and now it's finally happening for real and I couldn't be more excited!" Bruckner tells PEOPLE. "I'm looking forward to this next chapter in my life."
The actress also socialized her enlarged belly through her Instagram account and shared the big news with her followers.
Finally, March 30 became the happiest day for the couple last year, as they welcomed their baby boy. Agnes now enjoys the relationship double the before with her beau, which explains she is straight and is not of gay orientation.
The family, now, appears complete, as there is space for nothing, precisely speaking, not even for an idea of marriage.
Furthermore, the couple has no plans of getting married at any near time but enjoys the ongoing datings. Agnes and her possible future husband are perhaps enjoying the fussy moments with their child.
The relationship of Agnes and Alefaio is at an engrossing stage right now, as no one knows what comes next. They may come up with their nuptial plan or may even plan of bearing more children.
Well, for now, we need to look forward to the couple to reveal their plans. Keep logging here with us for further updates on a year old parents.