Entertainment
Ajay Rochester Weight Loss, Before and After, Married, Bio
Weight issues are a constant part of former Biggest Loser host Ajay Rochester's life...She continued her journey with a weight loss...She even posted a series of before and after photos of her transformation...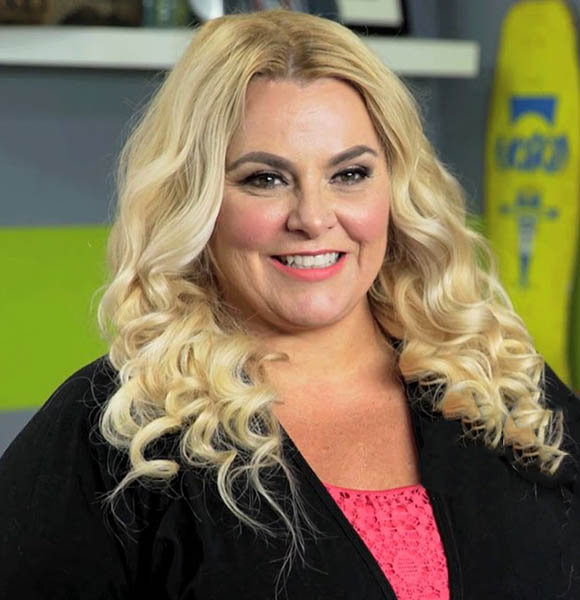 Weight issues are a constant part of former The Biggest Loser host Ajay Rochester's life.
From hosting the weight-loss television show to dealing with the ballooning weight of her own, Australian native had quite an experience. On top of that, her difficult financial situations as a single mom add woes to her already tough life. 
Weight Loss Journey - Before And After
Ajay was a perfect host of the reality shows The Biggest Loser. Along with her hosting talents, she had a slim figure cut out for television. In 2003, she even authored top-selling books in Australia with Confessions of a Reformed Dieter and The Lazy Girl's Guide to Losing Weight and Getting Fit. 
But, her life started unraveling when she was dropped from the show. The reason for Ajay's removal was her breaking the law.
In 2008, she was charged with misusing welfare fund which led to the highly publicized case.
Although she was not convicted guilty, the damage was already done. So, to get away from the embarrassing incident, she moved from her hometown - Australia to Los Angeles - looking for greener patches.
But, her misfortune didn't leave her even after changing countries. In 2013, she appeared unrecognizable from her fit figure of hosting days as she revealed she had put on 48 kg. Well, she ate a lot of unhealthy food - food for three people at once. And, her emotional eating habit came out as a reason.
Talking about her eating habit, she said,
It's severe because I am eating myself to death.
The reason behind her emotional issues can be traced back to her childhood days.
Well, Ajay is an adopted child. Her adoptive mother used to physically abuse her which led to her to have emotional issues since childhood. She did meet her birth mom Kaylene when she was 22, but her birth-mom committed suicide a year later.
It turned out she was struggling even during the prominent height of her career. Ajay later revealed she used to starve herself to remain fit on The Biggest Loser show.
For You:- Vincent Herbert Weight Loss, Parents, Tamar Braxton, Wedding
In April 2014, it seemed she finally won her weight battles when she posted a picture of her unbelievable slimmed down figure. But, the picture turned out to be photoshopped. Ajay was still her original size when she published her extreme slimmed down photos.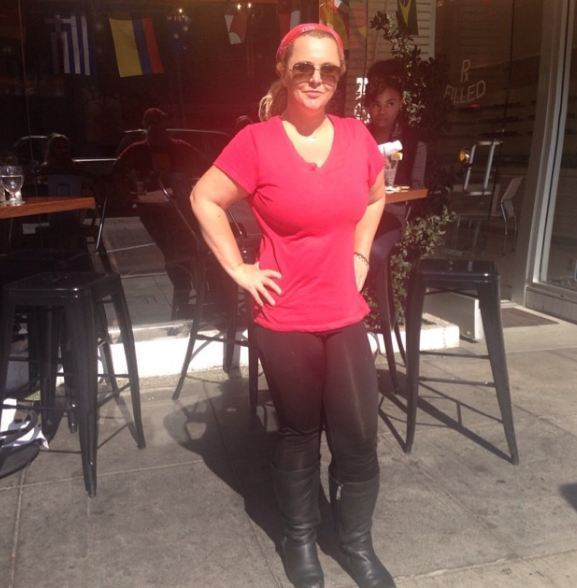 Ajay Rochester strikes a pose in a photoshopped picture on 13th July 2014 (Photo: Ajay Rochester's Instagram) 
Continuing her weight battle, Ajay underwent liposuction surgery worth $50,000 in December 2014. She even posted a series of before and after photos of her transformation.
Keeping up her winning streak in her weight loss journey, Ajay showed off her slimmer figure having lost 27 kg in 2016.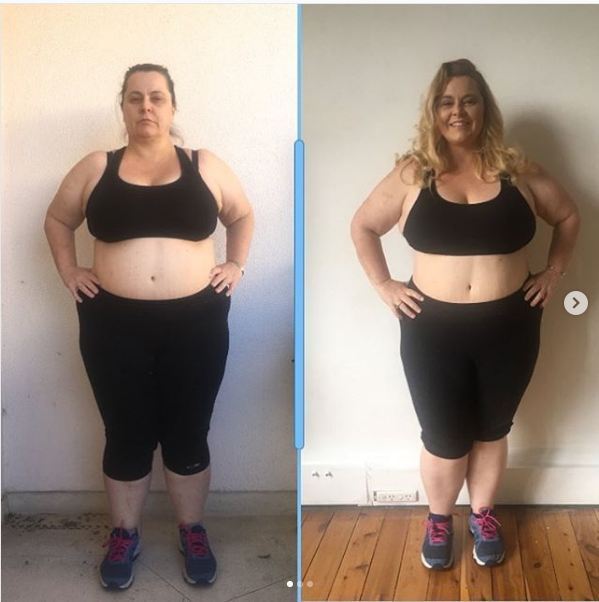 Ajay poses in before and after pictures of her weight loss on 31st January 2019 (Photo: Ajay Rochester's Instagram)
Furthermore, she continued her journey with a weight loss of 10 kg while participating in the reality show I am a Celebrity...Get Me Out of Here in 2019. 
Her Bio And Children
Ajay was born in 1969 in Sydney. Talking about her personal life, she was once engaged to be married to Brit Martin Gleave. But she broke off her engagement with the telecommunication manager before they could become husband and wife.
You May Also Like:- Lauren Alaina High School Affair Split, Engagement Broken - What Is Reason?
Now a single lady, she has a child named Kai, who suffers from Asperger syndrome. It may be because of his condition she didn't have any more children. 
Nevertheless, her love for her son is such that she lives in a cheap backpackers hostel to save money to support her now 19-year-old son Kai. Meanwhile, Ajay's net worth has plummeted from her days as a major TV-show host to now living a backpacker's life in a hostel.