Alberti Popaj is known for his work with QVC...Alberti celebrates his birthday on...People assume that Alberti is gay and want to know about his husband hopeful's details...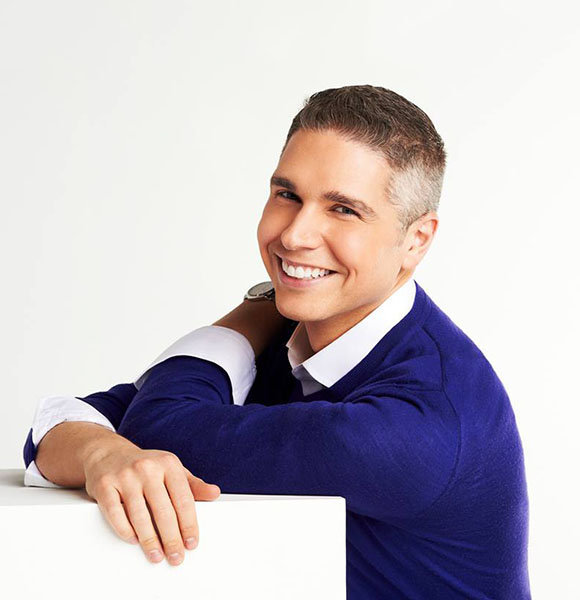 Alberti Popaj is mostly recognized for his work with QVC. His way of hosting shows and encouraging people to buy products has won the audience's heart.
The TV host can also be seen on other channels, namely QVC2 and BeautyIQ. Across the segments, he hosts Gourmet Holiday and co-hosts favorite weekly beauty show, Beauty Night with Sandra and Alberti.
However, he didn't start hosting at QVC until 2014; he used work on Alterna Haircare and prepare strategies to promote the product on the network QVC instead.
Is Alberti Gay?
People assume that Alberti is gay and want to know about his husband hopeful's details.
However, the Gourmet Holiday host chooses to remain tight-lipped about his personal life. Far from a stable boyfriend, there is no information even about his casual flings. Either Alberti is single or too good of a secret keeper. But it is hard to digest for people that a good looking and talented host like him could be single. Thus, fans keep speculating about his sexuality and romantic partners.
Travel Host's Romantic Life:- Janet Hsieh Husband, Ethnicity, Net Worth
Instead of talking about his dating history, Alberti posts about two particular figures in his life on Instagram. The individuals in question are Prince Charming and Coco Chanel, his dogs. He even has the dogs' names on his Instagram bio and considers them his children and very much part of the family.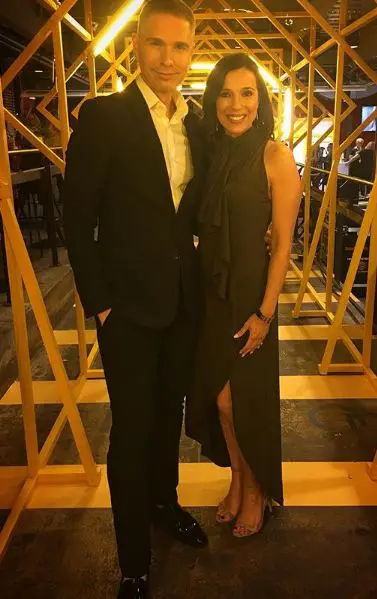 Alberti Popaj poses with his good friend and co-host ­Sandra Bennett on 8th June 2019 ( Photo: Alberti Popaj's Instagram)
On the occasion of Valentines day 2015, he posted a picture of himself along with the fur-babies. Taking about his non-romantic relationships, Alberti is good friend with ­Sandra Bennett- a fellow host of Beauty Night with Sandra and Alberti.
Alberti Popaj Bio
Alberti celebrates his birthday on 5th January every year. Well, he was born in 1979.
Courtesy of his date of birth, Alberti boasts the sun sign, Capricorn. Talking about his personal life, the TV host comes from a loving family. Well, he grew up with love and care of his parents and elder brother, Alfred Popaj.
Till date, Alberti is a family oriented guy and a mama's boy. His Instagram is filled with posts dedicated to his family, especially his mother. On 15th March 2019, he posted an adorable snap of his mother while celebrating her birthday.
Explore:- Lia Marie Johnson Age, Height, Boyfriend
It was the QVC host's family support which led him to go to New York University, Stern School of Business in 1996. He spent a four-year studying Bachelor of Science in Finance and Information Systems and completed his education with flying colors in 2000.
Post finishing school, he started working at JP Morgan Chase providing internal consulting services. The QVC host got promoted to engineering board after working in the company for two years. He stayed at JP Morgan Chase till 2005 then started working at Lantz-A-Lot, Inc.
Now, as a host at QVC, he earns an average salary of $74,690 per year, which adds to his increasing net worth.