Entertainment
Alessandra Torresani Is Dating! Meet Her Super Low-Key Boyfriend
American actress Alessandra Torresani, who is best known for her role of Zoe Graystone in the science fiction television series, Caprica and Claire in The Big Bang Theory, is one of those celebrities who prefer keeping their love life under the wraps.
However, this time she has indeed hinted the romantic side of her life. So stay till the end if you want to know about her wrapped up personal life!
Alessandra Torresani's Low-Key Dating Relationship
The Step Sisters actress, Alessandra Torresani has hinted her romantic relationship with her musician-boyfriend Sturgis Adams through the social networking sites. However, the couple has not yet revealed the exact date as to when their dating life started.
Well, Alessandra first uploaded a boomerang video with Sturgis Adams on Instagram which dates back to the year 2015. However, at that time, she didn't make clear about the nature of their relationship.
But eventually, their love started appearing to be evident as their social media started getting filled with their adorable photographs. Not only that, back in 2016, Alessandra uploaded a lovely picture with her boyfriend on Instagram, which got flooded with the comments by their fans who were curious to know if they had gotten married.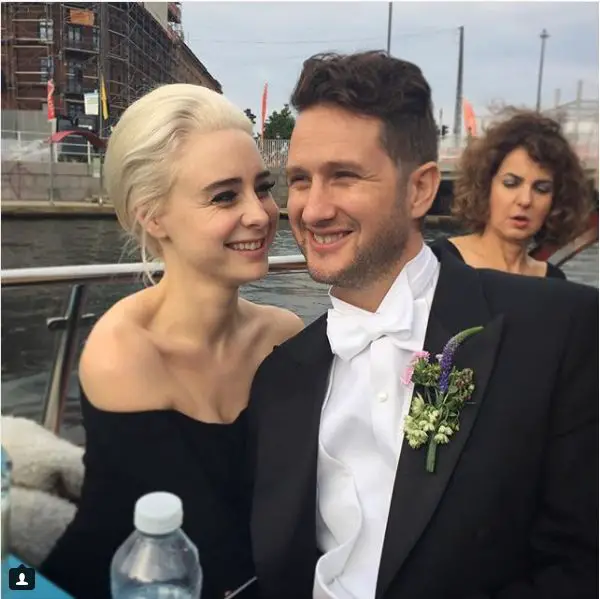 Alessandra and Sturgis's smile speaks volumes about their relationship (Photo: Alessandra Torresani's Instagram)
But unfortunately, neither of the concerned parties came forth addressing the matter. Well, they might have taken their love life further exchanging vows and living a husband-wife relationship, but it is too soon to conclude until an official confirmation is received.
As of recent, the actress uploaded a photo of the couple spending time together just after the Valentine's Day, with a caption that reads,
"the perfect valentine: someone who hates their photo taken, loves you dogs and is the best karaoke partner....let's not forget is also a true Boston boy who loves Dunkin Donuts as much as me! I love you"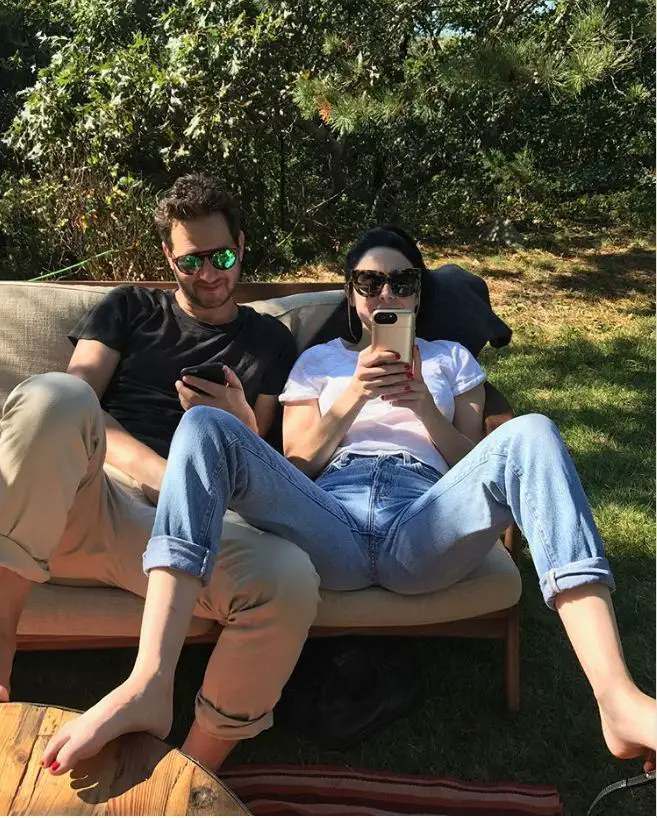 Alessandra Torresani with boyfriend (Photo: Alessandra Torresani's Instagram)
Though their marital status isn't clear, there isn't any doubt about the love that they share.
But apart from her current relationship did you know, previously, back in 2011, Alessandra was romantically linked with the Television personality Rob Kardashian? The news aired when they were spotted together at Coachella on 6th April 2011, but their confirmation is still due on the matter.
Keep Visiting for the emerging updates on the life of Alessandra Torresani!