Sir Alexander Chapman Ferguson in short Alex Furguson or Fergie has achieved everything in the football pitch with...he could not keep away from the football field even after his playing career was...had frequent niggles to his health since...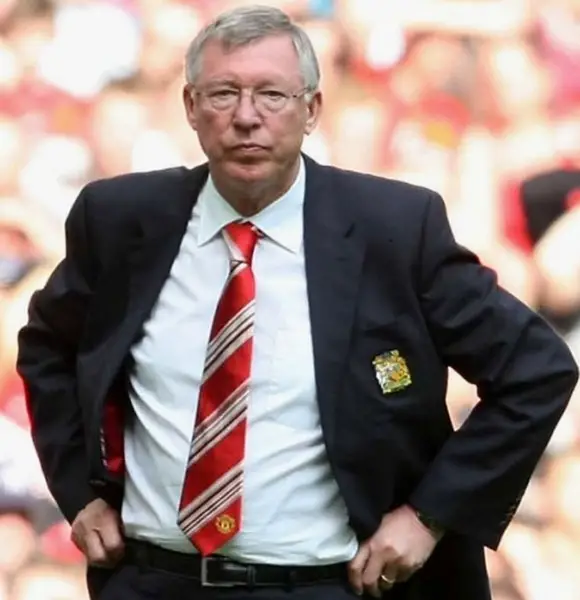 A man, myth and legend, Sir Alexander Chapman Ferguson - in short, Alex Furguson - achieved everything in the football pitch with one of Englands greatest football clubs, Manchester United.
During his managing tenure, he was part of thirteen Premier League and two Champions League victory.
Starting as a player, his love for the game was such that he could not keep himself away from the football field. After his playing career ended, Alexander replaced Ron Atkinson at Old Trafford as the new boss of the red devils in 1986 and the rest is history.
Sir Alexander's Health Now
Alex Furgeson had frequent niggles to his health since 2003. Well, he recovered from a heart problem during his stay at United.
After the heart scare, his well being got threatened by a life-threating brain hemorrhage on 5 May 2018. The former Man United manager was rushed to Macclesfield district hospital at 9 am from his house in Wilmslow, Cheshire.
He was subsequently transferred, with a police escort, to Salford Royal hospital and an emergency brain surgery was done.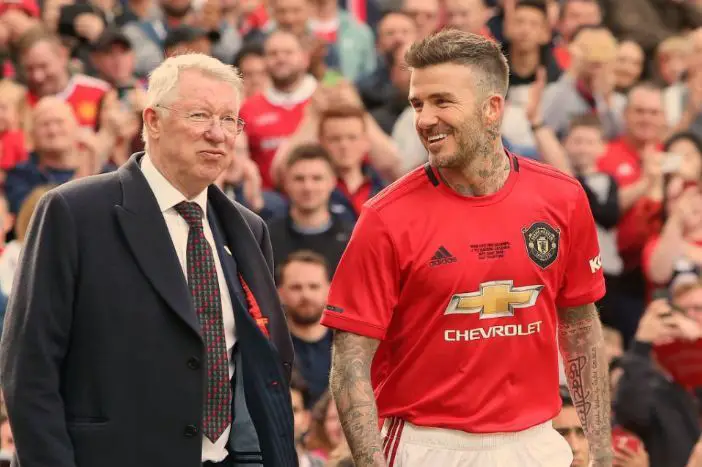 Sir Alex Furgeson with David Beckham during Manchester United's anniversary match in May 2019 (Photo: talksports.com)
Thankfully, the procedure went well, and the manager was in intensive care for over one month for better recovery. He spoke publicly for the first time after the surgery on June 2018. The football legend thanked the medical staff and his family, who cared for him.
Manchester United Player You May Wanna Know:- Luke Shaw's Fitness Issue After Injury On The Field; Denies Gay Rumors For Good
Now, the greatest manager in British football history is 78 years old and has said quits to football and his favorite red wine. Now, he focuses on his health and enjoys his retired life at home with his family.
Alex's Net Worth
Alex Furgeson retired from his managerial duties in 2013 at the age of 72. His 27 years at Manchester United brought him the title of the most excellent football managers and more importantly the respect from all football lovers.
As of now, he has left football behind in life.
But, the sport has given him a lifetime fortune for his service to the game. The manager boasts a net worth of $70 million and lives a lavish life in the United Kingdom.
Wife & Son Details
Sir Alex Furgeson is a family person overall. From his managerial days, he had a close relationship with all his players and acted as a father figure to them.
Apart from job, the manager married his wife Cathy Holding in 1966 and shared three sons. While two of the sons Mark Furgeson and Jason Furgesonsaw a career outside football, Darren Furgeson - third son - decided to carry the legacy of his father in football.
American Footballer:- Christen Press Gay, Boyfriend, Net Worth, Salary
Darren made 15 appearances for the Red Devils in the 1992-1993 season under his father's supervision. But, he later moved to Wolverhampton as he did not make it to the playing eleven.
After playing a few years and changing clubs, he retired as a football player to become a club manager. Well, Darren became the boss of Peterborough United in 2019.