Entertainment
Alfie Deyes Wiki: Relationship with Zoe Sugg, Net Worth, House
Alfie Deyes met her during a greet and meet sessions where Zoe attended...n the 17 minutes long video, the Internet Icon's girlfriend shared...As of today, Alfie's net worth is...decided to engrave the tattoo on the occasion of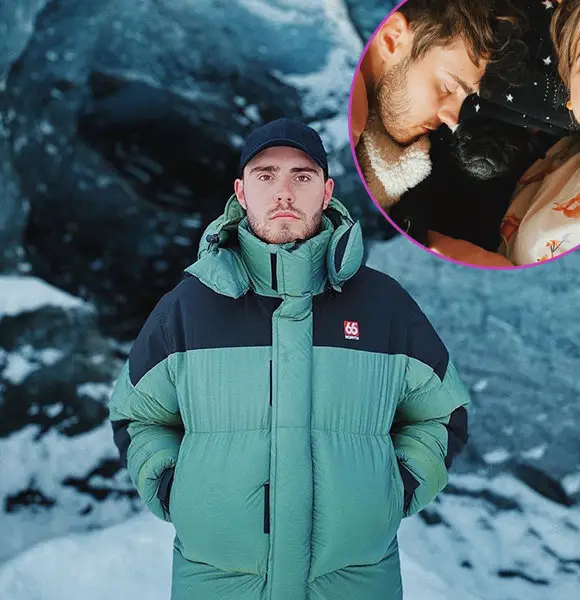 YouTube star Alfie Deyes has managed to make a name for himself with his popular videos that feature observational humor. Moreover, he took home the title of Favorite Vlogger at the Nickelodeon Kid's Choice Award in 2015.
Also, he has progressed over the years as an influencer alongside his girlfriend, with whom he shares the same passion and line of work. So, let's peek into his personal life and the economic progress Alfie has been able to make through his fame.
Relationship With Zoe Sugg
Alfie is in a committed relationship with longtime girlfriend Zoe Sugg, who is also an established YouTuber with more than 11 million subscribers. Although there were reports that he first met her during a greet and meet session where Zoe attended the event as a fan, the vlogger has a different take on their first meeting.
As per Alfie, he first laid eyes on her at a party in London. In his own words, he shared via his Insta quoting,
"It feels like only a few months ago that I was at a party in London telling a friend that I 'thought that girl over there' was hot..little did I know I'd one day be living with her, owning a dog together and in 7-year relationship!"
Also, the pair celebrated their relationship anniversary in October 2019 by making a frame full of their memorable pictures from 2013, the year they started dating.
Make Your Anniversary Special :- Top Ten Ideas for Celebrating Your Wedding Anniversary: Make Your Life's Every Single Moment Memorable
But, despite having dated each other for so long, the pair haven't yet made up their mind on getting married. However, the lovebirds did share in a 2018 vlog about their desire to have children. In the 17 minutes long video, the Internet Icon's girlfriend shared,
"We NEVER talk about getting married or a proposal. But we talk about children and our future with children, because we're both very excited about that."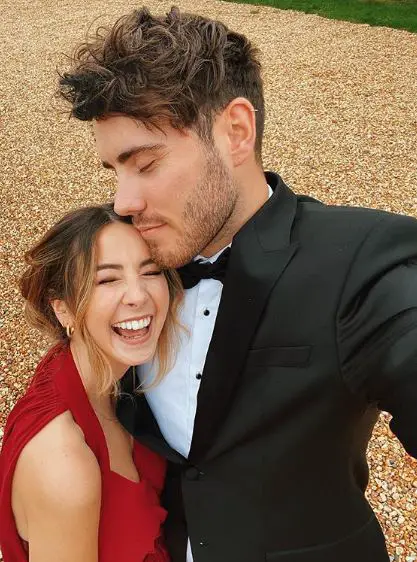 Alfie Deyes and girlfriend Zoe Sugg as seen together on 13th October 2019 (Photo: Alfie Deyes Instagram)
Still, it seems that the pair are still not ready to be parents yet, as more than a year has gone by since they made the above statement. So, for now, there haven't been any significant developments coming out of their relationship. Hopefully, though, they'll take a major step up in the love life soon.
Net Worth, House
As of today, Alfie's net worth is $ 4.9 million. His monetary value won't come as a surprise considering his sources of income.
His self-titled Youtube channel, along with another secondary Vlog channel, has amassed more than 4 million followers, and he's monetizing the heck out of his fame.
Accomplished Vlogger :- Mo Vlogs: Personal Details Ranging From His Dad and Sister to Possible Girlfriend
For instance, he earns a significant amount from selling his merchandise, including t-shirts and miscellaneous apparel, which he markets through his YouTube channel. Likewise, he generates revenue from the sales of his The Pointless Book series.
Also, in 2019, reports were coming in that the Youtuber was making investments in housing and property. So, it appears that he is taking every measure to secure himself financially.
Short Wiki: Age, Family, Height, Tattoo
As per official records, Alfie's birthday falls on 17th September 1993; whereas, his birthplace is London, England. He was born to parents Amanda and Nick Deyes. Interestingly, most of his family members are internet sensations today as his mother has more than 170 thousand followers on Instagram alone.
Likewise, his elder sister Poppy Deyes is also an Instagram star with more than a million followers.
Talking about his physical attributes, he stands  6 feet & 1 inch tall (1.8 meters). Alfie also has a matching tattoo with his dad on his right arm that features a sketch of a bee. He decided to engrave the tattoo on the occasion of his dad's birthday on 2nd September 2018.