Entertainment
Alison King Couldn't Turn Partner Into Husband Even After Welcoming Daughter; Has Any Chances To Get Married?
Not every engagement ends up in marriage, and very few people enjoy a blissful married life. Alison King, a 'Coronation Street' star, who you all adore for her outstanding acting performances isn't one of the conjugally blessed ladies. As for her, she had to part her ways with her fiance early after her engagement and despite having a daughter together.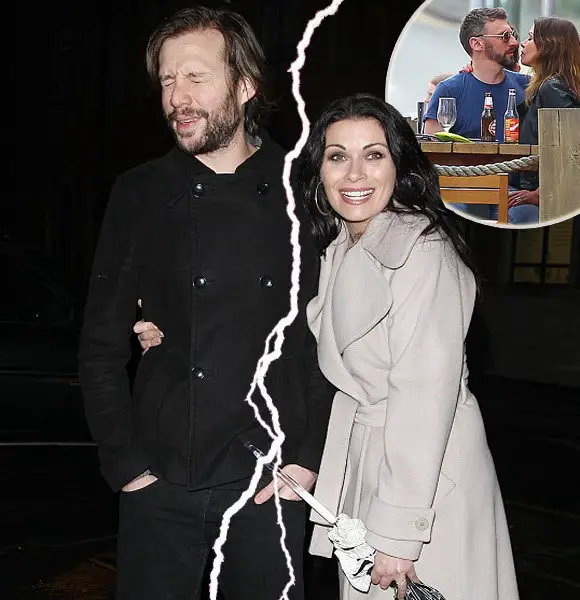 Not every engagement ends up in marriage, and very few people enjoy a blissful married life. Alison King, the 'Coronation Street' star, who is adored for her outstanding acting performances isn't one of the conjugally blessed ladies. As for her, she had to part her ways with her fiance early after her engagement despite having a daughter together.
It's been a few years now since her split with her partner, so the question arises, is she thinking of getting married, or she has other plans lined up? Well, if you are wondering about the same, you've hit the right place!
Series Of Failed Relationship; Turned Boyfriend Into Husband?
Alison King was in a five-year relationship with the former Coronation Street actor Philip Middlemiss; their relation started in 1995 in the sets of Coronation Street.
Nothing much was gushed about the two openly and unfortunately, the five years of togetherness came to an end in the year 2000, without any revelation about the cause that made them split.
Later in 2006, she got engaged to fellow actor Jim Alexander; who she split up with, within a year.
See Also: How Confused Jennifer Fox Got Married; Husband Shares Same Background
Alison then dated Adam Huckett, the Coronation Street Sound Technician from April 2007. Alison later got pregnant with Adam's baby daughter, Daisy Mae Huckett who she gave birth in February 2009.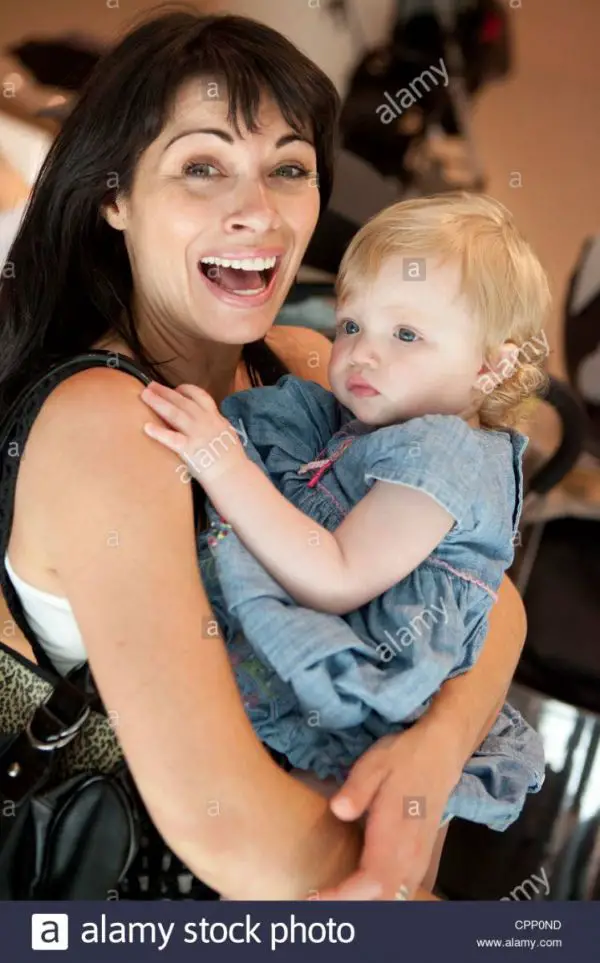 Alison and her daughter Daisy in a random snap. (Photo: alarmy.com)
Alison, who decided to quit ITV, also got engaged to Adam in September 2011 in Paris. However, on 16 October 2012, their engagement was called off as per the report.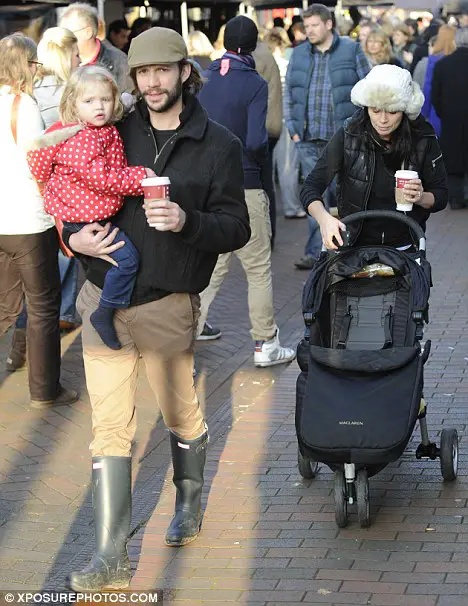 Alison and Alex pictured together with their daughter before breaking down of their relationship. (Photo: Dailymail.co.uk)
Well, the couple walked their separate ways. Despite being engaged and having a lovely daughter together, Alison and her former fiance could not label their relationship "married."  
Alison Spotted With A Mystery Man!
Alison after being in multiple relationships back in time, she was spotted sharing a passionate kiss with a mystery man back in May 2016.
She was reportedly seen at the Alderley Edge where she arrived with the guy holding hand-in-hand and shared few beers outside before they locked lips.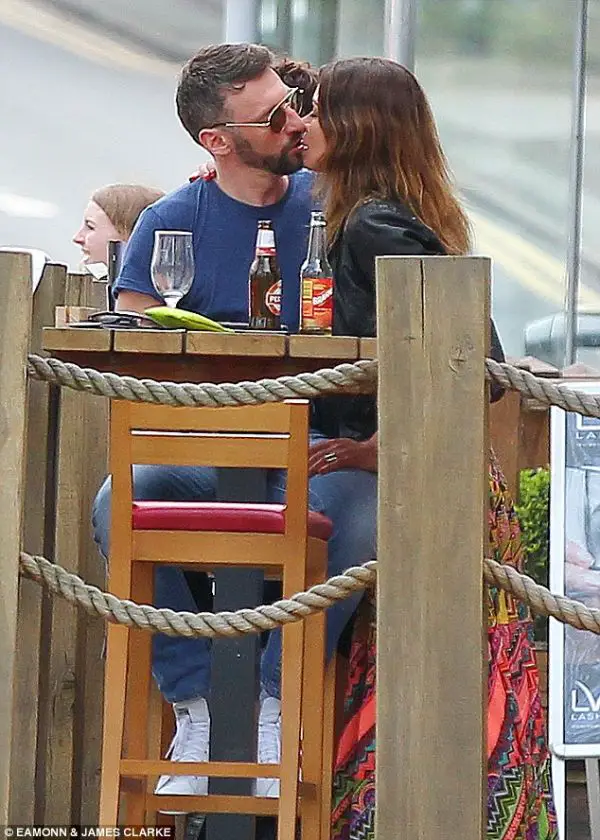 Alison was spotted kissing with the mystery man. (Photo: dailymail.co.uk)
Though Alison is yet to reveal the man's Identity along with her relationship status with him; speculations were made, about her looking forward to a relationship.
Read Also: John Michie Faces Loss of Daughter in a Perfect Married Life with Wife!
Likewise, years later Alison is again spotted "looking loved up" with a man at the same place where she once publicly shared a kiss with her mystery lover. While it is not sure if its the same man even after two years, Allison looks perfectly happy with her current companion.
Allison attended a lunch date with her man at Alderley Edge, Cheshire where they enjoyed a bite. The couple left the place having all smiles while holding each other's hand.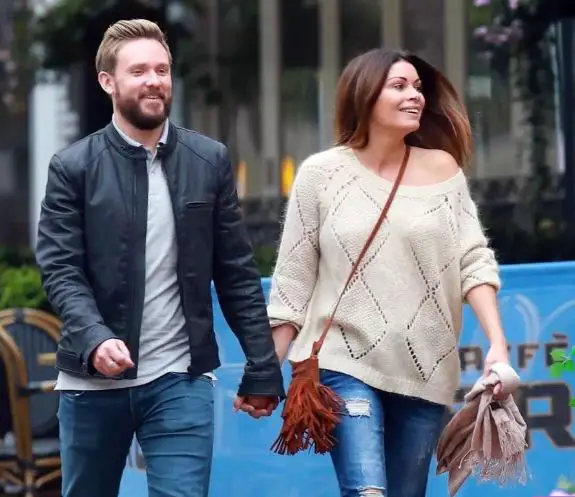 Allison King with her mystery man at a lunch date. (Photo: thesun.co.uk)
Allison could not take her eye off her man as they walked down the street while they shared a laugh at the humorous joke. Allison appeared in a cream off shoulder sweater with ripped jeans and cream boots complimented by a fringed brown bag.
On the other hand, her date appeared in blue jeans and a black leather jacket. Well, the pair looked perfect in each other's company but Allison has not made any statement confirming her relationship with her mystery man.  
Has Alison Undergone Plastic Surgery?
Alison King is a who woman flaunts a beautiful look. But has she enhanced it via surgeries?
Well, Alison was reported having undergone IPS E.max treatment to improve her smile after being unsatisfied with cosmetic surgeries that she undertook when she was younger.
Don't Miss: Chewing Gum Actor Robert Lonsdale Contemplates Wedding, Never Been Married​​​​​​​
Alison mentioned:
"It was during my time at drama school that I decided to undergo cosmetic surgery at a dental practice in London, however I wasn't completely satisfied with the final result and always felt that there was room for improvement."
She further told:
"As an actress onscreen I'd began to notice how my top and bottom front teeth had been pushed into the middle where my thumb had been!"
she concluded, saying:
"I wanted a smile that didn't look out of character, and together John and Jonathan really did make happen what other dentist's had said was impossible,'I'm truly indebted to them forever and smiling happily!"
Alison King, who left Coronation Street after her ten years of dedication to the show is speculated to make a come back in the show, now in 2017. With her successful acting career apart from Coronation Street, she has acted in few movies namely; Shanghai Knights, Submerged, Save Angle and much more. Having had a bright career, she has a good looking figure of net worth which hasn't yet been revealed though.
Hope, the actress makes a comeback in the show and gets some luck with her relationships in the days to come.