Allie Stuckey is making a name for herself via connecting millennials to poiltics...Allie's date of birth is...The commentator and her future husband...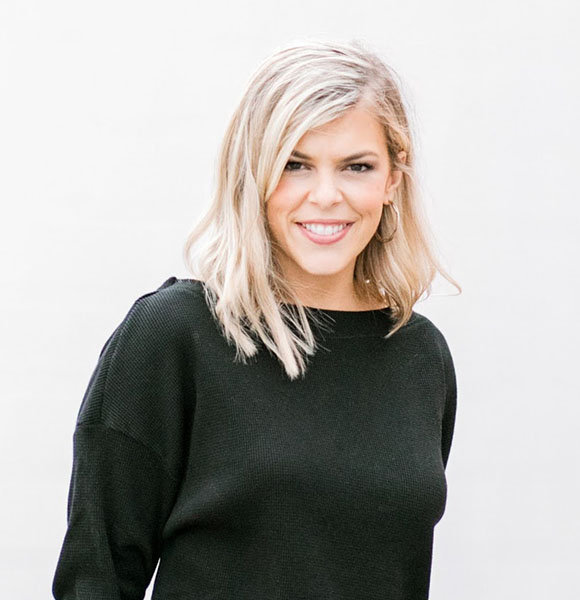 Allie Stuckey is making a name for herself via connecting millennials to poiltics. Well, she runs a blog named The Conservative Millennial and works as a host at CRTV.com.
Before her blog started gaining traction, which led her to become a conservative commentator, Allie was a fitness trainer. As she wasn't happy about her career, she leaped faith, and it worked in her favor.
Along with her other commitments, today she runs a podcast titled Relatable on YouTube and Blaze TV.
Allie Stuckey Bio
Allie's date of birth is 17th February 1993. She comes from a religious family, which practices Christianity as a religion. Along with practicing her faith, she often tweets about the Bible's teaching and engages with Twitterati. On 31st January 2018, she enlightened a bunch of followers with her knowledge on church and Christianity.
Talking about Allie's education, she went to Furman University to study Bachelors of Arts in Communication. Her undergraduate degree focused on PR, Media Relations, and Public Speaking. She joined the institution in 2010 and graduated in 2014, every year the podcast host was in the Dean's list. Well, Allie even gave the commencement speech at her college in 2014.
While Allie didn't put her degree to use right away, she eventually found her path as a podcast host. Today she makes a salary of $40,070 per year from her podcast, which adds to her net worth.
Meanwhile, she also posts the same work on her YouTube channel entitled Allie Beth Stuckey, which fetches her an average of $1.3K - $21.2K. Well, Allie's channel is growing as she has more than 50K subscribers on YouTube as of June 2019.
Husband Info
Allie met the love of her life, Timothy Stuckey during a CrossFit class in Athens.
The commentator and her future husband hit it off eventually and agreed to go out. Things started moving quickly since the first date. Allie got engaged to her loan officer boyfriend in just five months of dating. After the engagement, the pair's family came together, and the young couple got married in four months since Timothy had popped the question.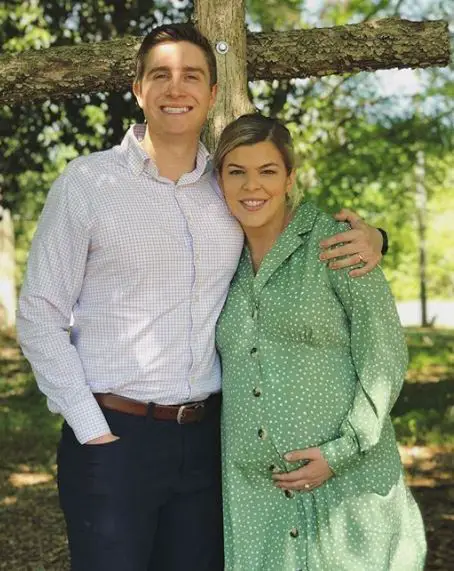 Allie Stuckey flaunts her baby bump as her husband Timothy Stuckey embraces her on 22nd April 2019 ( Photo: Allie Stuckey's Instagram)
Well, the  CRTV host credits her husband for supporting her in every step of the way. The happily married pair are set to welcome their first child due in July 2019. She gushes about her upcoming baby girl on her Instagram regularly. She has made a series of sorts where she keeps her followers updated on the baby bump.
Star Olympian's Upcoming Baby:- Michael Phelps Wife, Pregnant, Baby
On 11th June 2019, she posted about being 37 weeks pregnant and shared that she was about to pop in a month or less. Allie is on the height of her personal life, with the imminent arrival of her baby girl, and she and her husband cannot wait to become parents.