Alycia Debnam-Carey is a child prodigy. Started in the Australian acting industry as a ten-year-old, Alycia grew up on film sets. Then, as an 18-year- old, she left her home country and moved to the USA to pursue a career in Hollywood.
The actress' leap of faith worked as she eventually landed the role of Alicia Clark in the TV show, Fear the Walking Dead in 2015. Since then, she has been entertaining the audience via the prequel of The Walking Dead.
Is Alycia Lesbian? Dating Status
There is a fascinating story about Alycia's link with lesbian sexuality. In 2014, she began starring as a lesbian character named Lexa in the TV show, The 100. As the story progressed, she was killed off in the show in 2016.
But, no one had expected the social media uproar that came about after Alycia's on-screen death. The fans, especially the LGBT community, were outraged that the showrunners didn't develop the minority character further and killed her untimely.
The protest included raising money for The Trevor Project- an organization working for suicide prevention of LGBT youth. The fundraising was quite sucessful as it collected about $30K in a few hours.
Aussie Star:- Chai Hansen Wife, Gay, Parents, Net Worth
Although the move and uproar didn't bring Alycia's character back on the show, it warned the showrunners about the handling of LGBT characters.
Amidst the controversy, the silver lining was fans were so connected with Alycia's gay portrayal that they couldn't let her go quickly. It showed her acting prowess and charisma.
As for her lesbian sexuality off-screen, it seems doubtful. She dated a guy named Marcus Castrus in the past.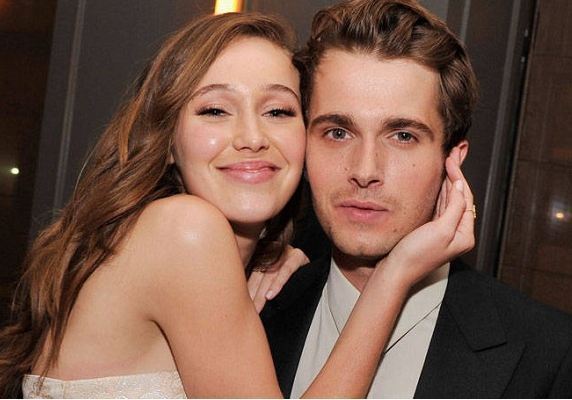 Alycia Debnam-Carey with boyfriend Marcus Castrus (Photo: answersafrica.com)
However, the relationship saw a bitter end when it got out that Alycia's boyfriend allegedly cheated on her with another woman. It so happened in June 2016, a hacker found access to Marcus' iCloud account and released the photos about his alleged cheating.
Since the harrowing episode, the Aussie actress of age 26 hasn't dated anyone publicly. Maybe she is looking for someone to fall in love and get married. Only time will tell.
Family And Net Worth
Alycia's parents, especially her mother Leone Carey supported her acting career from the get-go. The matriarch influenced her daughter as a professional TV writer, and when Alycia showed acting flare as a child, she encouraged her.
When the Aussie actress left her home country, Leone accompanied her baby girl. She was beside Alycia when she starred in the Next Stop Hollywood- documentary series about Australian actors struggling in Hollywood.
Similar Journey:- Danielle Macdonald Boyfriend, Family, Net Worth
Maybe it was the mother's constant support along with her talent that Alycia was able to make a career in America. Today, she boasts over 15 acting credits including TV series, McLeod's Daughters, Resistance, and Dance Academy.
As of 2019, the actress of height 5 feet 5 inches (1.65 m) boasts a net worth of $3 million.