Entertainment
Amandla Stenberg Parents, Ethnicity & Sexuality Explained! 'The Hate You Gave' Actress Is Sophisticated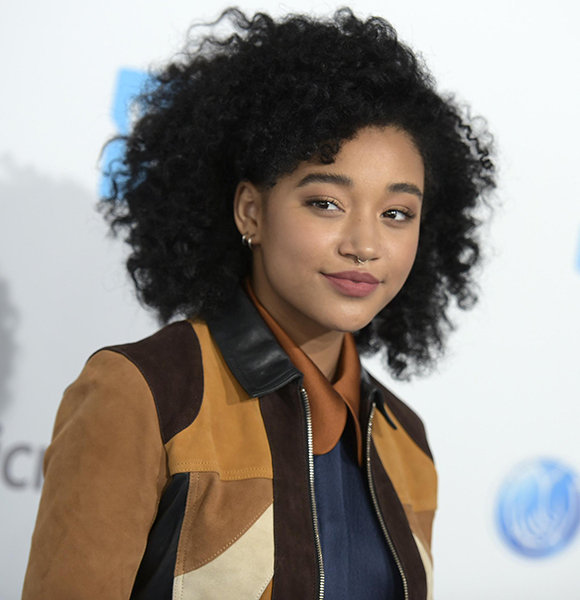 American actress, Amandla Steenberg won the hearts of movie-goers playing Rue in The Hunger Games franchise. Having achieved plenty of success at a young age, Amandla's schedule is full of big-budget movies and is set to play Starr Carter in the much-awaited film The Hate U Give. 
The teenage actress is open about her sexual preferences, and she has dated some high-profile celebrities. It's not just her success in the entertainment industry that has created a buzz on her, Amandla's different perception towards her sexuality has also attracted plenty of column inches.
Reveals Her To Be Pansexual
The 19-year-old first came out as bisexual but later changed her identity to pansexual as she wanted to include transgender people in her potential partners' list. She explained about her sexuality in an interview with Teen Vogue. Despite identifying herself as a pansexual, she revealed that she also used the word bisexual, to address the demands of people with limited vocabulary.
I identify publicly as bisexual. I would also use the word pansexual to describe my sexuality. The thing is I use the word bisexual just because I feel like for people who don't necessarily know that vocabulary…it's easier to say I'm bi.
The 19-year-old actress further mentioned that while many people claimed that there was no such thing as "bisexual", she wanted everyone to believe that being bisexual is "100% valid." Amandla, a proud member of the pansexual community, shares the stature jointly with celebrities like Janelle Monáe. Further, she also identifies herself as non-binary, the sexuality which she shares with Miles McKenna.
Two Boyfriends In The Past, Not Dating Now
Amanda, who enjoys a considerable net worth of $1 million, was previously linked with actor-singer Jaden Smith, who happened to be her high school prom date. The pair even posed for a photo together which was posted by Amandla on 30 May 2015.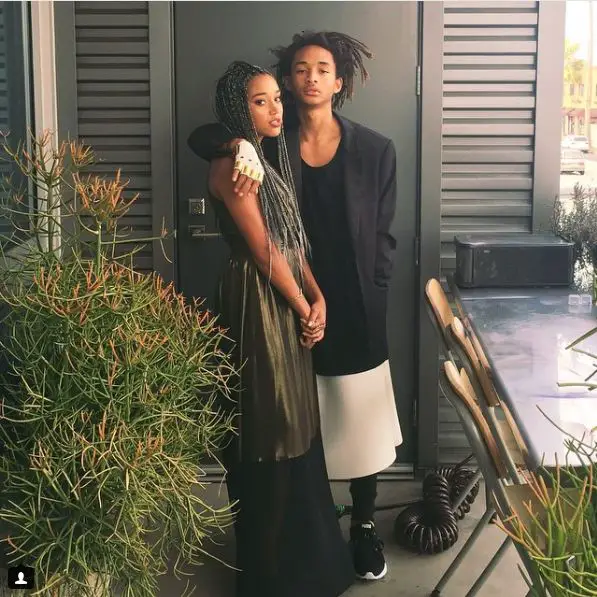 Amandla Stenberg and Jaden Smith on their way to high school prom on 30 May 2015 (Photo: Amandla Stenberg's Instagram)
Reportedly, the pair dated for about a year before calling it quits. Their relationship ended after her boyfriend, Jaden dumped Amandla for a beautiful blonde girl who he was spotted holding hands in July 2015. 
Post her break up with Jaden, Amanda dated movie director Tucker Tripp. The two met up as co-workers on the sets of music video Blood Orange before turning their professional union into a romantic one. However, their romance was short lived and gone their separate ways.
As of 2018, Amandla is single but has a pretend husband Steve Lacy, a gay man. Besides, she has a wonderful family who is always there for her.
Family: Divided By Race, United By Love
Amandla possesses mixed ethnicity, which was passed on to her from her parents, Danish father, and an African-American mother. Amandla's paternal grandmother Ena Stenberg was a descendant of Inuit ancestors from Greenland, while her grandfather  Tage Stenberg's origin has not been disclosed.
Amanda's dad Tom Stenberg is a businessman, whereas, her mom Karen Brailsford works as a writer. Amandla's parents named her after the Zulu word for power.
Amanda, who performs alongside Issa Rae and Anthony Mackey in The Hate You Gave, shares a profoundly loving relationship with her mother and has even mentioned her mom as 'Radiant" in one of her Instagram posts.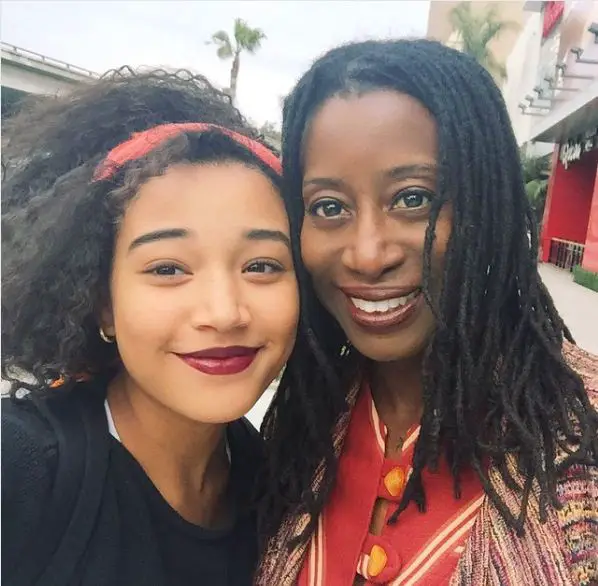 Amandla poses alongside her mother on 13 May 2015 (Photo: Amandla's Instagram)
Amandla has always credited her mother helping to boost her acting career. Besides, her white father is also proud of his little girl and his Twitter wall is filled posts dedicated towards Amandla. The multicultural family, which also consists of Amandla's Asian half-sister,  is united by their love for one another.