Entertainment
Amara La Negra Not In Dating Affair - Yet! Certain Of Finding Boyfriend
Even today, racism prevails in some way in the world that we live in. People are still judged in a mystifying way based on their color, race, religion, and even ethnicity. It is hard to digest that such disgraceful judgment still exists in our society.
But the discrimination and prejudice have not let the beautiful rapper, Amara La Negra, crush her soul and confidence. The 27-year-old has been vocal about the ongoing racism issue and has also admitted that she has faced bigotry in her career.
The rapper is, however, focused on her career and has no boyfriend and a dating affair so far, and is very determined to ignite the spark on her love-life.
Amara La Negra Single, Yet Very Certain About Her Dating Affairs: Find Out How!
The rapper Amara La Negra is one of the contestants of the hit reality series Love & Hip-Hop: Miami. The reality star has managed to gain immense popularity by her unique look and alluring personality on the show.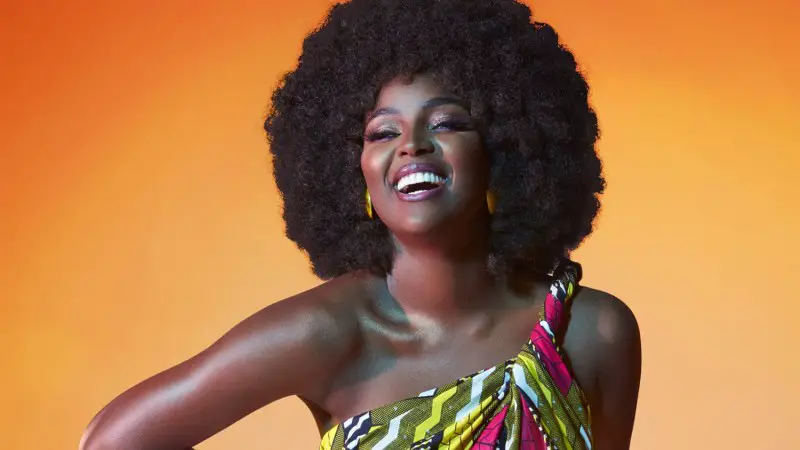 Amara looks beautiful smiling for camera (usmagazine.com)
The Love & Hip-Hop reality star admitted that she had faced a lot of criticism for her appearance, color, and even hair when she was trying to bag a role in movies and TV series. She further added that she had to settle for the parts of a prostitute, drug addict, thief, or slave, even if she did manage to get some.
"I have suffered a lot of racism in this industry. Unfortunately, Afro-Latinos like me are not taken into account as much as those with lighter skin."
She further added,
"Young blacks like me may be as prepared as anyone else, but they never pick us. I have lived that kind of experience all my life. My 'fro is my image,"
She is very vocal about everything she feels and the beautiful rapper also revealed that she is single at the moment and is very confident that she will find the love of her life soon.
"Since I don't have a love life, at least for now, my mother is the one who plays an important role in my life. It's difficult to find a boyfriend who understands that I have to travel and work a lot. That creates jealousy problems, but I will find one soon,
While most people wait to tell their parents about their love-life, Amara is quite the opposite. She is very close to her mother, Ana Maria Oleaga, who also happens to be her biggest fan. Take a look at the adorable mother-daughter duo!
Amara takes pride in her mother and her Dominican-African ethnicity as she was raised by her single handly by working five jobs to support her daughter. Her mother emigrated to the USA from the Dominican Republic in the hopes of giving her daughter the brightest future that she deserves.
"My mom is everything. She built me the way that I am and made sure that I always knew that my color was beautiful. She always would tell me, 'Because of your color, you're always going to have to work twice as hard to be recognized for your work.' I never understood it until years later — and she was right."
While her mother follows her everywhere she goes, there is very less information available about her father. However, she did share a throwback picture of herself with her dad in January 2018.
For now, the bold and beautiful Amara is very much single and focused on her work and career and is all set to break the barriers. She is very certain about finding the love her life very soon. With her looks and talent, it comes off without a doubt that she will reach a whole new height of success in the future.