Amberley Snyder has a Netflix original film named Walk.Ride.Rodeo based on her...ontinues to invoke courage in the hearts of...performs all her daily tasks and also manages time to compete for in...possesses it is likely that her boyfriend or future husband must be strong...was a baseball player who participated in MLB for...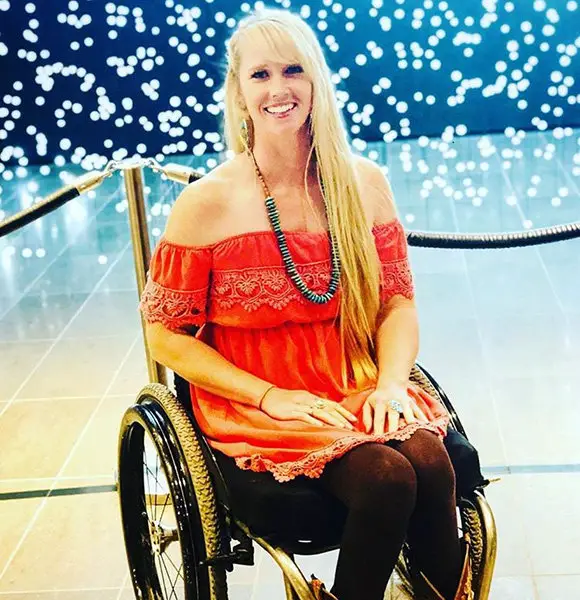 Inspiring the new generation to follow their passion, Amberley Snyder is a true source of inspiration to many. Even though paralyzed from the waist down, the American equestrian's love for riding horses is still not over.
The inspiring rodeo even has a Netflix original film named Walk. Ride. Rodeo. based on her life's true story. After losing her legs' motion in a 2010 car accident, Amberley captivated everyone's attention when she returned to compete in racing.
Married Status
Amberley Snyder is genuinely an inspiring figure, who continues to invoke courage in the hearts of upcoming generations.   
Even after losing the lower half of her body, she performs all her daily tasks and also manages time to compete in horse racing. However, she is yet to find a perfect match for herself in life.
Quick Sneek Peek:- Marion Jones Now, Net Worth, Husband, Family
Likely, her boyfriend or future husband is somewhere waiting for his chance to woo the horse racer. 
But for now, she is busy inspiring others and making a career. It might be a few years before Kimberley decides to get married.
Bio: Family, Height
The southern California native's date of birth is listed as 29 January 1991. She is accompanied by her five siblings: Ashley, JC, Taylor, Aubrey, and Autumn. Kimberley's parents: Tina Snyder and Cory Snyder are the backbones of the family.
Her father was a baseball player who participated in MLB for the Los Angeles Dodgers. After his retirement, the whole family moved to Utah.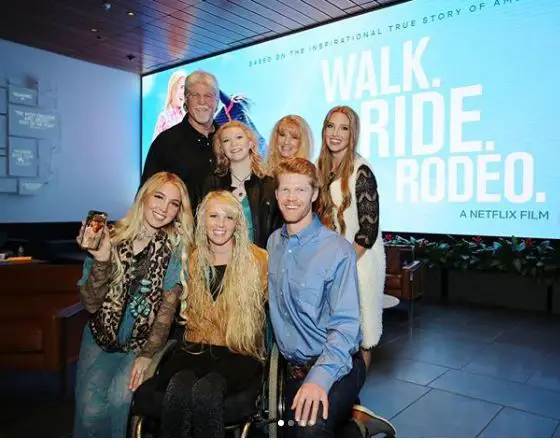 Amberley Snyder with family at the screening of the Netflix film Walk. Ride. Rodeo. in March 2019 (Photo: Amberley Snyder's Instagram)
All the siblings often competed in sports and studies, but Amberley was always into riding horses. At the age of three, she started riding horses and developed an undying love for them. Her decent height also helped her to climb and ride the horse effectively. 
In 2009, the rodeo qualified to take part in the National High School Finals in pole bending and lifted the National Little Britches Rodeo Association All-Around Cowgirl World Championship.
But unfortunately, the rider met with an accident that changed her career forever. Now, she is helping others build confidence, which she once lost and inspire them to do the impossible.
Net Worth Details
Amberley Snyder - age 28 -faced a colossal magnitude of change in her daily life after the accident, which paralyzed her completely below the waist.
The horse lover also could not capitalize on her outstanding run in high school for horse racing, barrel racing, and pole bending. The dream of becoming a professional equestrian was snatched from her hands.
Another Sports Legend:- Monica Seles Now, Husband, Children, Net Worth
Even though the career-ending incident limited her physical capabilities, she was not out for the count. Only after four months of injury, she returned to ride a horse.
Her salary as an equestrian is about $22K per year, but Kimberley reportedly makes way more from her YouTube channel. Her net worth, meanwhile, is still under wraps.