Entertainment
Amy Pemberton Bio: The Birthday, Age, Family Details Along With Her Possible Dating Affairs Of The Actress
Amy Pemberton Bio: The Birthday, Age, Family Details Along With Her Possible Dating Affairs Of The Actress "Arrow" and "Game of Thrones" are two of the biggest hits on the television and an actress who has worked in both of these shows is Amy Pemberton. She has given her voice in the video game version of Game of Thornes and acted in Arrow as Gideon. But there is more to her personal life than just GOT and Arrow which we are going to discuss today in this segment, in a wiki-like bio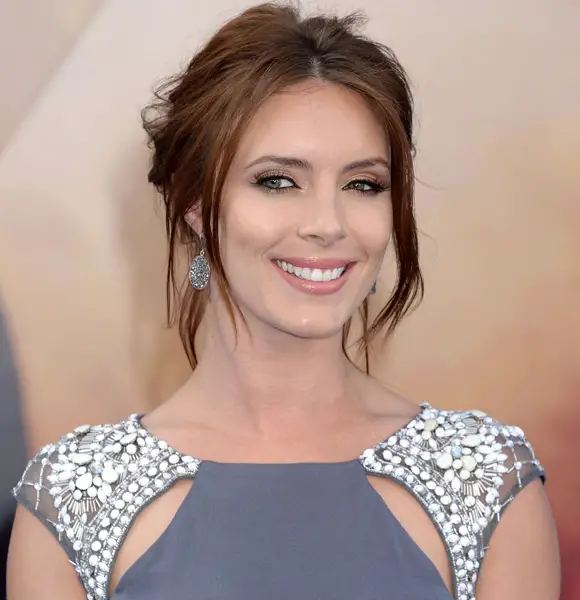 "Legends of Tomorrow" and "Game of Thrones" are two of the biggest hits on the television and an actress, who has rocked both of these is our own Amy Pemberton.
She has given her voice in the video game version of Game of Thornes and acted in Arrow as Gideon. But there is more to her personal life than just GOT and Arrow, which we are going to discuss today in a wiki-like bio, which consists of her age, family life, and her possible dating affair. 
The Things You Need To Know About The Life of Amy Pemberton:
Amy Pemberton is a beautiful lady no doubt and she is an equally successful woman in her career, which began back in 2004.
This British actress and singer Amy has reached a good level of success in at a quite young age, but she has always been the one who prefers keeping the details related to her personal life to herself.
But everyone knows that the social world is something that educates people on the hidden facts of a person, and the same can be said about her birthday, as her friend, Nathan Amzi once took over his Twitter to share a snap from Amy's birthday.
The tweet is dated April 13, so it clarifies the mystery of her birthday, don't you think so?
The actress, who stands over 5feet 3inches (160 cm) in height, is also an affectionate family person. She has been gushing about her love for her family, her mother and her deceased father on social media sites like Twitter and Instagram.
Amy shared a touching message via Instagram on the 7th death anniversary of her father, and the message shows how much she misses him.
Additionally, she recently shared a snap of her father on her Instagram account to wish her deceased father, on what would have been his 63rd birthday.
Everyone understands how you must be feeling Amy!
The Sought For Dating Life of Amy Pemberton: Has A Boyfriend In Life?
Amy Pemberton is the heartbeat of several people across the world, and that is not rocket science given the beauty she possesses. But is this beautiful lady already taken in her life or is she still in the market?
There has been plenty of curiosity surrounding the love life of this beauty, but she has never addressed any of those queries and curiosities and has never revealed if she has a boyfriend in her life currently.
Possibilities exist Amy has a boyfriend in her life with whom she has been dating secretly or perhaps, she remains single and is yet to find a good match for her, whom she can love more than she loves herself.
Stay with us for the emerging updates on the life of Amy Pemberton!