Entertainment
Amybeth McNulty's Wiki: Age, Birthday, Parents & More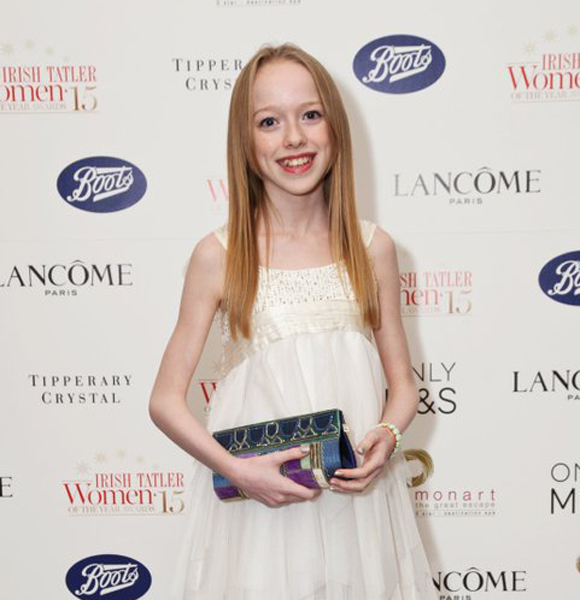 'Anne with an E' star Amybeth McNulty is one of the few names that has touched a greater audience at a very young age.
Along with a rising career, the star has received immense support from her parents.
Let's explore her personal details such as age, height, family & more below.
Amybeth McNulty- Age, Birthday, & More
Irish-Canadian actress Amybeth McNulty, who was born in 2001, has reached the age of 20 and celebrates her birthday on November 7.
She ascended to fame when she landed a role as the titular figure in 'Anne with an E,' Netflix's resurrection of 'Anne of Green Gables.'
Read About: Is Amybeth McNulty Bisexual? Debunking the Speculation
Amybeth portrays the character of Anne Shirley, a beloved Canadian orphan with some freckles, red plaits, and also the tendency to daydream.
So how did this young actress get the role of Anne, leaving 1,800 others behind, at such a young age?
She did it by talking to the trees!
Shocking, right?
Some casting directors insist on chemistry reads as part of the audition, which is done to see how well the actors work well together.
But for 'Anne with an E,' they were interested to see how the actors interacted with nature.
In an interview with Radio Times, Amybeth talked about how she grabbed the role of Anne. She elaborated that she first received the test script. Then she prepared a self-tape and sent it back to the casting members. 
Amybeth McNulty posing with a flower tiara (Source: Instagram)
After a few interactions regarding the script, the actress was then invited to Toronto, which left her thrilled about her new and exciting journey towards her professional growth.
She further shared that after two auditions for the role, she received a confirmation email, and the rest is history.
With her astounding portrayal in the series, which is loved by many, the actress has proved to be a worthy cast for the role of Anne.
Her social media posts do show how much she loves being with nature, and that is something that proved to be essential in her having the upper hand when it came to her getting the role.
More on Amybeth's Parents 
Amybeth McNulty has touched appreciable success in her career at such a young age, but she has not been a fan of exposing her personal details in front of the public and media, which includes the identity of her parents and her relationship status.
Nevertheless, talking about her parents, Amybeth's mother is from Canada, and she expresses her love for her parents through various social media posts.
Standing at the height of 5'4 inches, the star took over her official Twitter to share her parents' photos and wish her father International Father's Day.
Given her social media posts dedicated to her parents, we can assume she has a tight-knitted relationship with her family.
Happy Father's Day
Thank you for driving me around ALL the time and for believing in me and my dreams, you've done so much for me.I love you pic.twitter.com/Qg9QAmJaYw — Amybeth (@AmybethMcnulty) June 18, 2017
Talking about the star's career, Amybeth has been part of various successful TV shows and movies, including 'A Risky Undertaking,' 'Morgan,' 'The Sparticle Mystery,' and 'Clean Break.'
Stay with us for more updates regarding the star's personal and professional life.