Entertainment
Is Amybeth McNulty Bisexual? Debunking the Speculation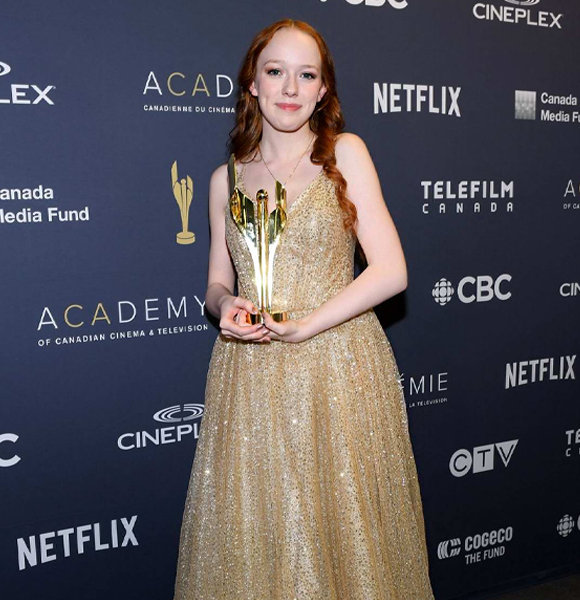 There have been rumors circulating about the audience's favorite Amybeth McNulty's sexuality.
However, Amybeth from Netflix's 'Anne with an E' hasn't confirmed or denied the rumors, claiming him to be bisexual. 
She did have a boyfriend before, but there has been no evidence about her ever being with a girl. Still, fans are curious to know how all the rumors started.
Why Is Amybeth McNulty Speculated As Bisexual?
As many people suspect, McNulty's rumors about being bisexual weren't out of the blue. One of her tweets indicated something about her sexuality, and that's where it all started. 
She once tweeted, 
Well, I think I just accidentally came out hahaha happy pride month lovelies
Moreover, she added a pride flag and a heart emoji to the tweet. This tweet made the fans very excited and thrilled about her sexuality. 
More on Bisexual Women: Awesome Rapper Da Brat: Partying With Her Girlfriend in Club, Lesbian or Bisexual? Boyfriend Issues
Many women even made encouraging comments saying that they might have a chance with her. In addition, the LGBTQIA+ community was very supportive of her and seemed to welcome her with open arms. 
However, the post was an accidental reveal. The tweet was actually of her reposting an old Instagram story that her fans edited with the caption, "Anne Shirley is bi as hell," referring to her Netflix character.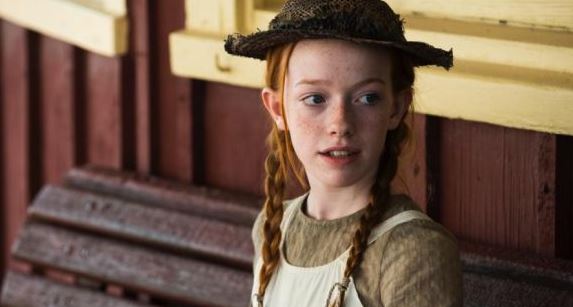 Amybeth Mcnulty portraying in 'Anne with an E' (Source: Irish Times)
She held a pride flag in the post while attending a pride parade. After that tweet, fans started making speculations that Amybeth is bisexual. 
It was because her fans knew she had a boyfriend before, so they speculated that she could be a bisexual woman.
Moreover, in her role as Anne in 'Anne with an E,' she has a next-door friend, who, according to some fans, seems more than a friend. Their speculations are about her character being bisexual too. 
However, the fabulous actress hasn't denied the claim. Instead, she is happy to be welcomed in the LGBTQIA+ community. 
Read Also: Comedian Joe Lycett, Being Bisexual Has More Challenges Than Being Gay: Upcoming Tours, Girlfriend?
Amybeth is gaining popularity with her role in the Netflix show 'Anne with and E.' But her personality and charms in real life are more attractive to the audience. So, they wish to know more about her.
More on Amybeth McNulty
Amybeth was in a relationship with Louis Hynes, who is non-binary. The couple started dating in 2020 and ended things after their first anniversary.
The details of their separation are under the covers, but it is confirmed that they broke up in early 2021. Many fans noticed that they stopped following each other on Instagram. 
Not only that, both of them hinted that they are single now. 
Besides her boyfriend, many are curious about her family background and parents. As it turns out, Amybeth grew up in Ireland. 
You Might Also Like: The Dating Life Of Andrea Russett : Her Boyfriend, Ex, Career and More
Her father is Irish, while her mother is Canadian. So, she comes from a mixed ethnicity. Moreover, her parents have always supported her, and she appreciates all that they have provided her with.
Standing at 5 ft and 4 inches in height, Amybeth aspires to progress more in her career as an actor.
Celebrating her birthday on November 7, the actress has reached the age of 20 as of 2022, and her accomplishments already scream success.
Moreover, she has her fans supporting her for the incredible talent that is yet to take her much further in her professional endeavor.