Entertainment
Anastasia Ashley Dating, Who Is Boyfriend? Age, Measurements, Net Worth
For Anastasia Ashley, her parents' divorce was the best thing that could ever happen to her. Had it not been for her parents' decision to part ways, she would have never made it to the North Shore at Oahu in Hawaii; she would have never come across - and eventually, fall in love - to the sports of surfing.
Gifted with the body measurements of a runway model, the American champion surfer's modeling exploits in the recent years has helped her amass respectable net worth. The fact that she has been generating a grip of wealth since the age of seven makes the milestone more interesting.
On the dating front: as if being the winner of the Professional Surfing Tour of America championship wasn't enough, Anastasia had to have a boyfriend, who is just as enthusiastic about surfing.
Boyfriend Talks - Who Is Anastasia Ashley Dating?
Besides the shared interest in hitting the tides, both Anastasia and her boyfriend Abraham are models in some capacity. A glance at the latter's Instagram handle says it all.
Fellow Pro-Surfer:- Alana Blanchard Is Reaching Relationship Goals With Boyfriend; Will Turn Dating Affair Into A Married One Anytime Soon?
Signed to top modeling agencies including Next Model LA, Wilhelmina Miami, and Elite NY, Abraham isn't just pretty face with a chiseled physique, but a man with life-saving hands; he appears to be a surgeon by profession.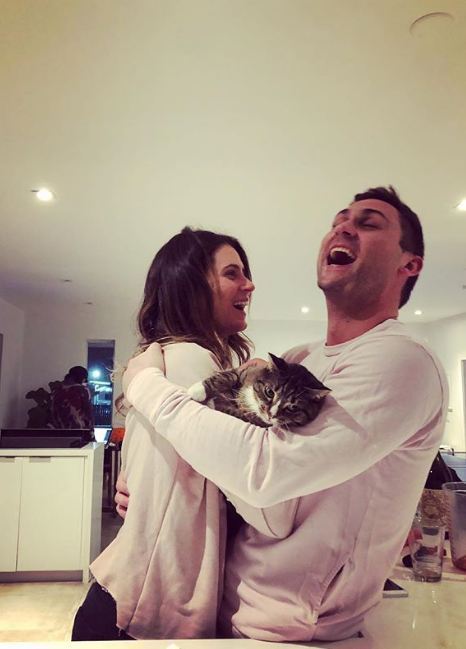 Anastasia Ashley shares laugh with her boyfriend, Abraham in a photo dated back to October 2018 (Photo:- Abraham's Instagram)
Dating since August of 2017, she and her boyfriend remain a constant fixture in each other's Instagram. Indeed, during the recent months, this trend has slowed down, but surely it doesn't mean that the couple has called it quits, no?
To those unfamiliar with Anastasia's dating history, she once appeared on the reality series Stewarts and Hamiltons circa 2015 as Sean Stewart's love interest. Her alleged boyfriend at the time of their date - facilitated by their mutual friends - was fresh off a breakup with his ex-girlfriend Sophia Mondi.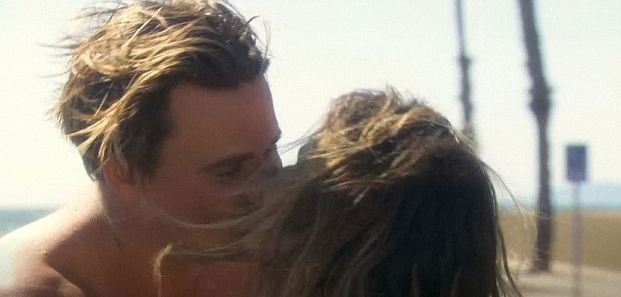 Anastasia Ashley gets kissed by Sean Stewart on their date circa September 2015 (Photo:- eonline.com)
Not surprisingly though, the awkward romance - as she was no more than a "rebound chick" - didn't last long. Even though they may have kissed on their very first date, when the dust of the early bliss finally settled down, the former pair decided that the romance wasn't worth all the troubles.
Pro-Surfer's Net Worth; Body Measurements & Height Resemble Model
Regardless, Anastasia's true love has been and will be surfing. Her affinity to the sports first began at the age of five when she salvaged a broken down surfboard from her backyard.
By six, she was competing and winning local tournaments in Hawaii. Recognizing her growing influence a particular brand offered her a sponsorship deal when she was seven years old.
Long past her prime & surfing days, Anastasia continues to invite more sponsorship, all thanks to her social media presence. With over 1 million followers on her Instagram account, she garners the tastemaker status.
Instagram Star You Might Know:- Model Sjana Earp Age 24 Bio Reveals Height & Dating Status Of Yoga Expert
Boasting the body measurements of 35-24-36 inches (89-61-91 cm) and the height of five feet and seven inches (170 cm), the 31-year-old is no less than a successful model. Her net worth of more than the seven-figure represents just that.