Entertainment
Andi Dorfman: Previously Engaged With Josh Murray, Why Does She Split With Boyfriend?
You know the time when Josh Murray proposed Andi Dorfman on the finale of The Bachelorette's 10th season in July 2014 and how she gracefully accepted his proposal. She had planted a kiss on Murray's lips accepting his love. Well, let's know what else happened.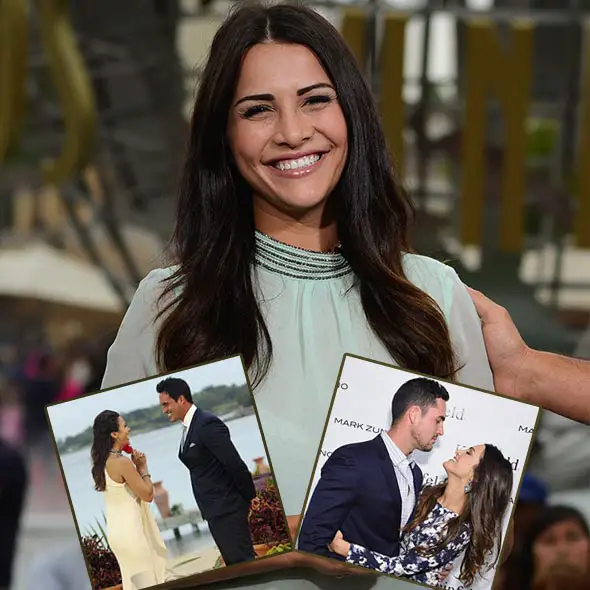 You know the time when Josh Murray proposed Andi Dorfman on the finale of The Bachelorette's 10th season in July 2014 and how she gracefully accepted his proposal.
She had planted a kiss on Murray's lips while receiving his love. Well, let's know what else happened.
Behind Engaged Duo's Split
Well, things don't seem to be good enough with this couple at all. Even after having a picture-perfect relationship with the full hope of a bright future, the couple eventually had to call off their engagement and split.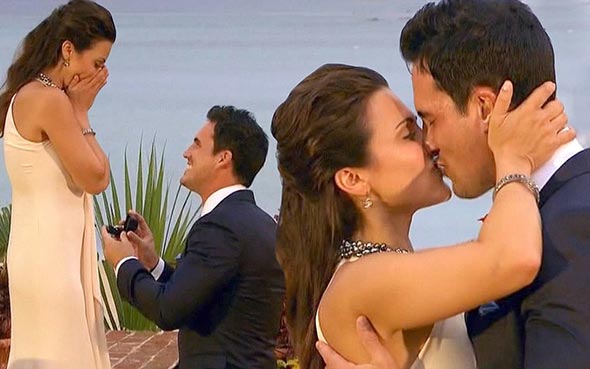 Josh Murray proposes Andi Dorfman in the finale of The Bachelorette season 10 and gets engaged (Source: squarespace.com)
The couple separated in less than a year after they got engaged. A rep of Andi and Josh told TMZ in January 2015:-
"It's pretty weird and pretty sudden. Three days ago they were on the red carpet for the Season 19 premiere of "The Bachelor." When Chris Harrison asked them, "So when's the wedding?" He said there were no immediate plans as Andi rubbed his back."
The rep added:-
"After several months of being engaged and working on our relationship, we have decided that it's best for both of us to go our separate ways. We are very sad that it has come to this point, but this is what's best for both of us individually."
Later in 2016, Andi revealed the reason behind why their relationship slowly degraded in her new book "It's Not Ok." According to Andi, she couldn't stay with a man who was emotionally and verbally abusive. 
From The Bachelor Kingdom:- Whitney Bischoff Pregnant, Husband, Bio
Her experience with Josh led her to write the autobiography, in which she talks about the constant fights between them and emotional abuse. She also mentioned that her ex-fiancé used to call her a 'whore' and scream and fight with her about money and other men.
In an interview with PEOPLE Magazine in May 2016, Andi said:-
"We all have red flags in our relationships that we don't see. Looking back and seeing those red flags was very cathartic for me. I realized our relationship wasn't the highlight of my life like I thought it was. So I took it off the pedestal and realized all was not lost."
She also said:-
"I've let go of the hatred and the bitter feelings but I wasted my first engagement and that will always stick with me. Still, I survived, it hasn't been the easiest ride, but I'm happy."
Her former husband hopeful - even to this day - continues to deny the allegations.
Former Boyfriend-Turned-Fiance Dives Right Back Into Dating
But by then, Andi's ex-fiancé seemed to have already found love in Bachelor In Paradise 2016, as Josh got regularly pictured with Amanda Stanton. Soon after, everybody around began speculating that they are dating.
According to the Inquisitor, Josh 'went off' on everyone when Amanda Stanton's twin friends Haley and Emily Ferguson warn Amanda about him. However, Amanda didn't seem to be afraid of her boyfriend at all.
Meanwhile, Andi too made strides in her attempt to find her former boyfriend-turned-fiance Josh's replacement.
Following the split, she moved to New York City to "look for me, and not to look for love." In her 2018 book Single State of Mind, she bore it all. Per her hookup stories on the memoir-like book, she went on a dating spree with men she would meet on Twitter and dating apps.
Interestingly enough, a year earlier, Andi got photographed on a date with Chris Soules in New York. The news had come nearly three years after "Bachelorette" split between the two.
More On Chris:- Not Married Yet! Did Chris Soules Get Married To His Girlfriend? If Not Who Is He Dating Now?
Sadly though, nothing came out of the reunion.
So, Andi Dorfman now has the idea of what she needs in a husband and what will make her happy. Her first engagement did end in the worst possible fashion.
Still Reeling From Break Up 4 Years Later
It's surprising to note that both Andi and Josh are yet to reconcile. Even worse, the former-engaged duo continues to throw shades against each other on social media.
Reacting to the March 2019 The Bachelor finale, the Georgia native made a sneaky reference to her ex-fiance Josh via Instagram. Congratulating the season winners Colton Underwood and Cassie Randolph, she alluded to the bad blood between her and Josh by writing:-
"Welcome to the club! May you find a love that doesn't put a devil emoji on your face one day!"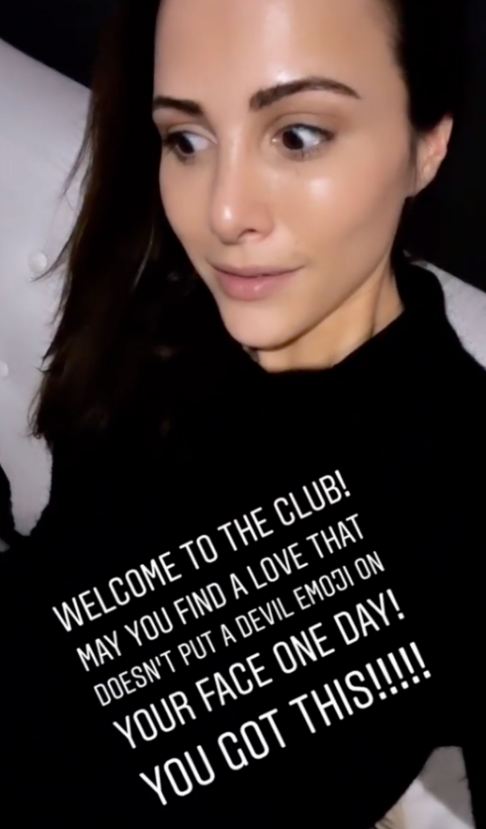 Andi Dorfman references her ex-fiance, Josh Murray in March 2019 Insta post (Photo:- Andi Dorfman's Instagram)
Her sleek comment was an apparent reference to Josh's 2018 post, where he covered her head with a devil emoji. Josh later apologized for the insensitive image.
Andi Dorfman's Short Bio
Andi Dorfman was born on April 3, 1987, in Georgia, United States and currently ages 31 years old. She is a 2009 graduate of the Louisiana State University. She later earned her J.D from Wake Forest University School of Law in 2012.
After receiving her J.D, she started to work as an Assistant District Attorney. In 2014, Andi took a leave from her job as Assistant District Attorney and starred in the season 10 of The Bachelorette, where she chose Josh Murray as the winner and got engaged to him.