Entertainment
Andre Marhold Accused Of Dating Jeffree Star For Money?
Andre Marhold got caught up in controversies after being affiliated as Jeffree Star's boyfriend. The one-month-old relationship ended with back-and-forth allegations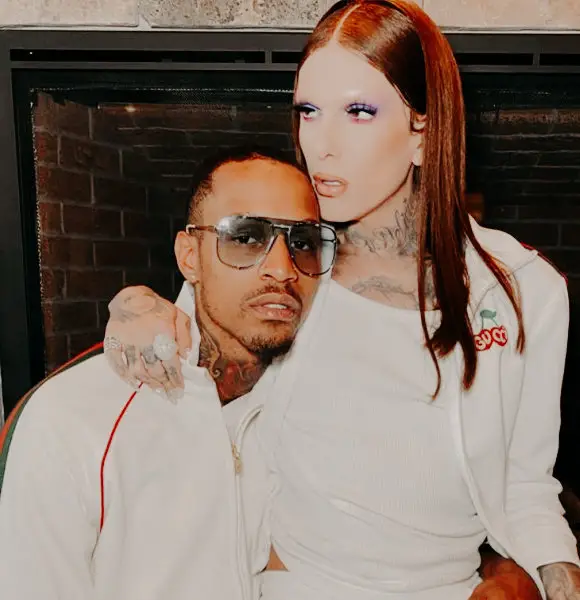 Andre Marhold, a professional basketball player, happened to be the talk of the town after he started dating the beauty mogul Jeffree Star.
Jeffree, who had just broken up with his long-time boyfriend Nathan Schwandt (Nate), made his new relationship with Marhold official after dating him for a short time.
However, soon the public and Star accused Marhold of staying in the relationship for money. 
A Rough Breakup? 
The love that seemed very real soon came to an end due to foreseen reasons. There were no rumors of a breakup, just some speculations here and there, but all of it came true when Jeffree Star came forward "exposing" Marhold of robbing him while being in a relationship.
 In a series of statements made by Jeffree, he hinted how Marhold had no job and was living off his money. Jeffrey went on to say,
This person secretly had no job, no money, not even a bank account, and we're talking this person is 30-years-plus. So, all these things that I was [sic] told were all false, and it lay me to. And I was like, 'Okay, bye sweetie, it was really good meeting you, thanks.'"
But the statement provided by Jeffree soon sparked a fire against himself when an account, namely; amarxiii_, who posed as Marhold, started to post several stories threatening Star to put down the allegations that he had done.
Thus, another series of drama started as the account, started spreading intimate details about Star's breakup with Nate and his lifestyle. 
The account accused Jeffree of cheating on Nate and threatened to release all the details of his personal life. On a series of Instagram stories posted by the account, they wrote,
Shall I tell the people?. "You got an hour to delete them off Snapchat. It's crazy because I'm a real genuine person and I really didn't want it to get to this point…." 
They also revealed how Jeffree has made Andre sign a Non-Disclosure Agreement and can soon get in trouble for revealing the details.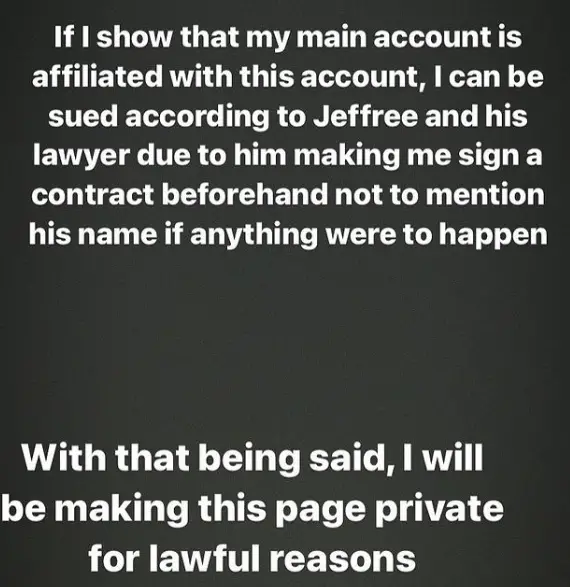 An Account Posed As Andre Accusing Jeffree Of Making Him Sign An NDA (Source Instagram)
But all the accusations were deemed untrue, as the account itself was fake. Jeffree explained on his Youtube Video how someone was claiming to be Marhold, and he will further take legal actions against the impersonator.
Although the account might have been an impersonation, Marhold did have his say on the accusations.
Andre's Take On The Accusation 
While talking to Hollywood Unlocked, Marhold stated how he could never rob from the mogul's home as cameras were everywhere.
He also revealed how Jeffree was controlling in the relationship, which ended their short-term relationship. But the most shocking part came when Marhold gave the reason for Jeffree's possessiveness.
The basketball star went on to say how his insecurities might be from his past relationship because he was cheated on. Thus, going through Jeffree's dating history, his past relationship was with Nate.
So, indirectly Marhold provided the netizens with valuable information regarding Jeffree and Nate's breakup. However, any claims made by the player cannot be confirmed, s Jeffree hasn't provided any reasons for his breakup himself. 
Andre Marhold's Interview With Hollywood Unlocked About Dating Jeffree Star 
With all the media frenzy in Andre's life, he has decided to keep his dating life private. 
How Did It All Start?
While talking to Jason Lee from Hollywood Unlocked, the 30-year-old sports star confessed that he was the one who made the first move to the beauty mogul.
Another Beauty Mogul:- Nikkie Tutorials Engaged, Boyfriend, Net Worth
He mentioned how he met Jeffree through Instagram and found him attractive. 
Marhold then went on to like multiple pictures of the beauty mogul. Jeffree noticed this and personally texted Andre on his Instagram account. The back-and-forth conversation that started from there ended with the two dating each other.
Star, notorious for his online media presence, took no time letting the world know that he was dating someone special. 
However, Jeffree did not reveal the 30-year-old's face. But as snoopy the media is, they wasted no time and found the mysterious man was none other than Marhold. 
Further, Marhold also exposed how he did not allow Star to post their picture, but after people found out the guy in the picture was Andre, Jeffree asked him to make all his socials private.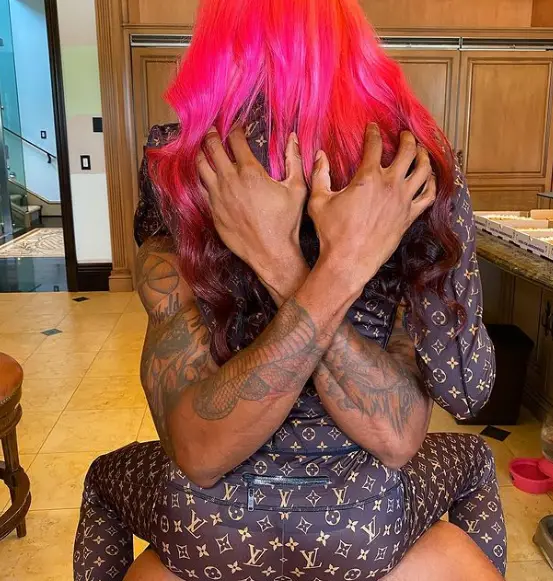 Jeffree's First Post With Andre Marhold (Source: Instagram)
The revelation of Marhold's identity did not come easy for him as he was targeted by the media and public, accusing him of being with Jeffree for money.
This was only the start of backlash for their relationship. Andres's ex-girlfriend, Leezy, with whom he shares a kid, came forward and accused him of being incompetent in their relationship. 
Additionally, Leezy showed her rage on a (now deleted) Instagram post for Andre's relationship with Jeffree and went on to write,
"Tell why to expose yourself but my son? Money? Cause I could work harder to make out life better. I was your ride and die, I could do anything to save our relationship. Anything"
But all of the allegations cannot be confirmed as none of the parties have come forward and touched on the topic after the incident. 
Short Professional Background
Even though Andre might be known as Jeffree's star's ex, he is more than that. He is a basketball player and has played in leagues overseas.
He applied for the NBA draft in 2013 but wasn't taken in. However, he hasn't stopped pursuing his basketball career. He now plays basketball for a German team, as reported by Insider.
Nonetheless, the matter seems to have been resolved in private as the drama has now ended. Marhold, however, has decided to live a low-key life now, boasting a staggering net worth of 2 million, as reported by a source.