Nikkie Tutorials - real name Nikkie de Jager- made it big with her engagement with longtime boyfriend...started dating in...eventually split up and was very cautious about revealing her relationship status from...provides an insight on makeup and grooming habits that helps people to look gorgeous and...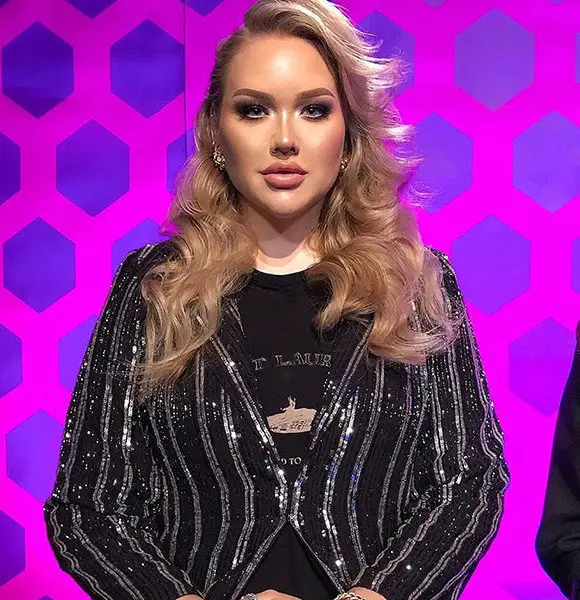 Nikkie Tutorials - real name: Nikkie De Jager - has made it big with her recent engagement to longtime boyfriend, Dylan Drossaers. The couple got engaged on 6 August 2019, in what was a romantic Italian getaway.
Previously, the 25-year-old was very secretive about her personal life and did not let any loose end regarding her relationship. But, the makeup artist did not hold back her engaged news as she joyfully announced her commitment to the world.
The artist was seen wearing a beautiful red dress just as she flaunted her eye-catching diamond ring on her finger.
Dating Life, Engaged
Nikkie Tutorials started dating Dylan back in 2018. The makeup queen never disclosed much about her relationship with Dylan though she had dropped hints about her romance, now and then.
She finally took to her Instagram back in January 2019 to thanks Dylan for his love, which eventually changed Nikkie's life.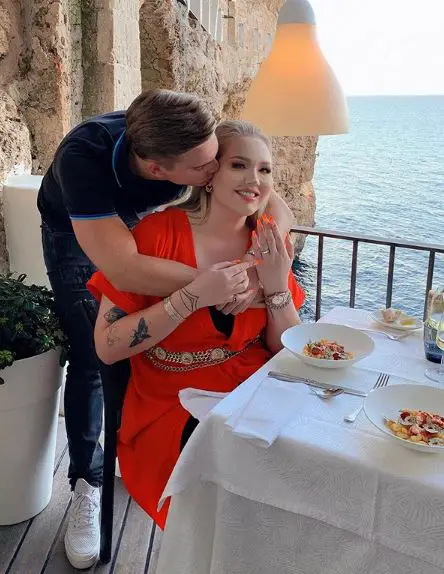 Nikkie Tutorials gets engaged with fiance Dylan Drossaers in Italy on 6 August 2019 (Photo: Nikkie Tutorial's Instagram)
While the two are now happily engaged, Dylan is not Nikkie's first boyfriend.
In 2013, she was dating ex-boyfriend Rick Smit - who is also from her home country, Netherlands. The two eventually split up, after which Nikkie became a skeptic of revealing her relationship status in public.
Net Worth & Income
Nikkie Tutorials is one of the most popular YouTube channels hosted by the makeup diva, Nikkie de Jager. The channel has crossed over 12 million subscribers and has more than 900 million views on her makeup videos.
Sought Out Makeup Artist:- Mario Dedivanovic Gay, Background, Height, Net Worth
The Dutch artist provides an insight on makeup and grooming habits, which helps people to look gorgeous and maintain a stellar look. From her Youtube channel alone she accumulates an earning ranging from $65.5K to $1 million.
Apart from Youtube, Nikkie has also collaborated with some of the biggest names in the fashion/beauty industry, including Maybelline, Too Faced, and Ofra. From her career in social media and fashion, she boasts a net worth of $6 million.
Nikkie Tutorial's Bio
Nikkie de Jager was born in Wageningen, Netherlands on 2 March 1994. Since a tender age, she was into arts, and in 2008, Nikkie started her YouTube channel inspired from MTV's show The Hills.
Slowly building a nick into fashion, the YouTuber -aged 25 - joined Colourfool Agency in 2011. There, she landed in projects such as Benelux's Next Top Model, The Face, and Miljoenenjacht, which helped her shape a career and reach new heights in the makeup scene.
Later, the makeup star of height 6 feet 2 inch(1.87m) joined in makeup courses at the B Academy in Amsterdam and enhanced her skills even more. In 2015, her video The Power of Makeup went viral, which nominated her for various awards and titles.
Nikkie's BFF Boyfriend:- Nathan Schwandt Age 24 Dating Gay Personality? Zack Schwandt Brother Detailed
In 2017, the YouTube guru won the Teen Choice Award for Choice Web Star: Fashion/Beauty, and since then, Nikkie has not turned back. However, she has had a fair share of criticisms in her career too.
Her BFF Jeffree Star showed his displeasure on Nikkie's actions of deleting her entire shape tape review in 2018. He claimed that Nikkie needed to be more open and share her views on everything with her fans.
 After the incident, Nikkie became more aware of her impact on the people and apologized through her Twitter. As of now, the two are still good friends, and they even assign different challenges to each other.