Entertainment
Love And Hip Hop's Apple Watts Bio: From Age, Dad To Dating Status
Apple Watts rose to prominent fame after landing herself as a major cast in hit reality show Love And Hip-Hop...singer is destined to find her biological dad no matter...to secure a good future for her kids without compromising...were quick to search for her before and after pics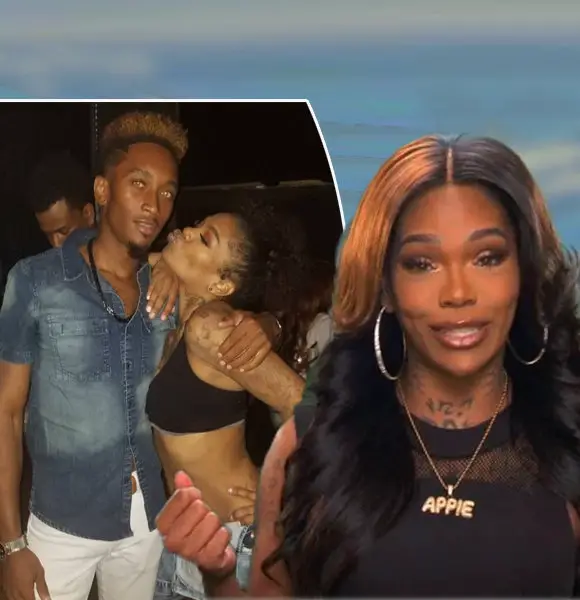 Apple Watts rose to prominent fame after landing herself as a major cast in the hit reality show, Love And Hip Hop Hollywood (2018).
Apart from a well-known icon in reality TV, she also dived into a career in music-making with her hit track One In A Million.
Boyfriend and Kids
While Apple's recent romantic whereabouts remain a mystery, back in 2018, she was dating a cute guy named Maurice. She first introduced her partner through her Insta account with a caption that read,
"Some of these men are not future material they just something to occupy your time when you lonely"
Through the post, it was pretty evident that the reality star was not expecting a longterm relationship with her bae. But, the question remains if she's still seeing him.
However, as of today, Apple seems to be focused more on her kids: Richard, Kali, and Miyaki Watts. Interestingly, two of them come from different fathers. One of her sons was conceived from a sperm donor; whereas, her other kid's biological father is serving time in jail.
Husband Looked For A Donor:- Benjamin Patterson Husband, Gay, Net Worth
As a result, she has taken on the responsibility to raise them by herself. Also, on 19tth November 2019, she even shared a picture of her precious kids on her Facebook citing,
"My life I'm working hard so when I leave this earth they b set for life."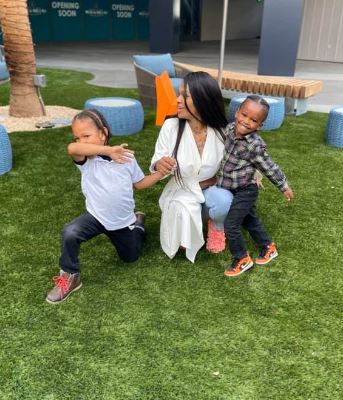 Apple Watts spends time with two of her kids on 19th November 2019 (Photo: Apple Watts Facebook)
So, it's pretty apparent for now that the TV icon is toiling hard to secure a good future for her kids without compromising anything.
Father, DNA Test, Surgery Rumors
Apple's birth father's identity remains a mystery to date as she grew up in foster care since her younger years. Also, her mother is struggling with drug addiction, but the singer is determined to find her biological dad no matter what.
Interestingly though, during her time in Love & Hip-Hop Hollywood during 2018, a man named John Watts claimed to be her real father. She first came across him after she turned into an adult. But, it came to light after a DNA testing throughout the shows that run that he had been lying about being her father for many years.
Proved Guilty By A DNA Test:- Elizabeth Hurley Married, Dating, Son, Family
On the other hand, with fame came rumors about her gender reassignment surgery. This was, in reality, fake news started by MTONews.com, which brought unverified speculation regarding her transgender sexuality. As a result, some misled viewers were quick to search for her before and after gender reassignment pics on the web,
However, the stripper immediately put an end to the rumors by criticizing the fake news through her official Facebook handle.
Facts About Apple Watts Including Age:
Apple Watts celebrates her birthday on 16th May, whereas her year of birth is 1985.
Her real name is Jontelle Watts.
Since she had a few discolored teeth, she got them botched through a cosmetic dentist in August 2019.
The singer has garnered more than 150 thousand followers on her Instagram account.
Although her exact net worth hasn't been disclosed to date, she took home more than $50,000 from her part in the reality show.