Entertainment
Aramis Knight Revealed Dating Etiquettes With Girlfriend! Makes Out Perfect Guy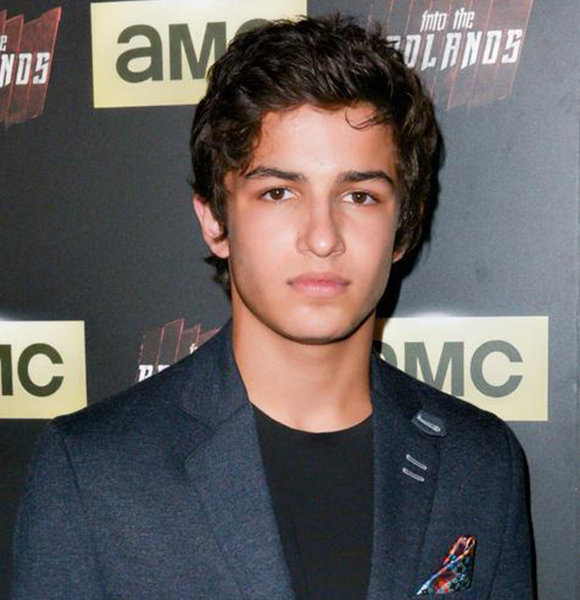 "Love happens on its own, but to maintain it is a choice."
Similarly, it is easy to be in relationships but, it requires effort to keep the loved one happy. But, there's no need to worry as actor Aramis Knight can explain you the etiquettes to dating very well. So, without further ado, let's get acquainted with what Aramis has up his sleeves when it comes to dating. 
Aramis Knight's Dating Etiquettes
When it comes to the life of actor Aramis Knight behind the cameras, he keeps his private life content safe to himself. He is not one of many celebrities, who get caught in the headlines usually that relates to their dating life. But, that doesn't mean Aramis doesn't know the etiquettes to dating and how to be a great boyfriend.
Back in January 2015, Aramis was in a dating affair with actress and gymnast Paris Berelc. On the occasion of his then girlfriend's birthday, he revealed that they met each other through a friend,
"We actually met through one of our good friends. We met through Bobby, Bobby had her invited to Taolin Horror Nights and I was there in the same group and we met and we just hit it off "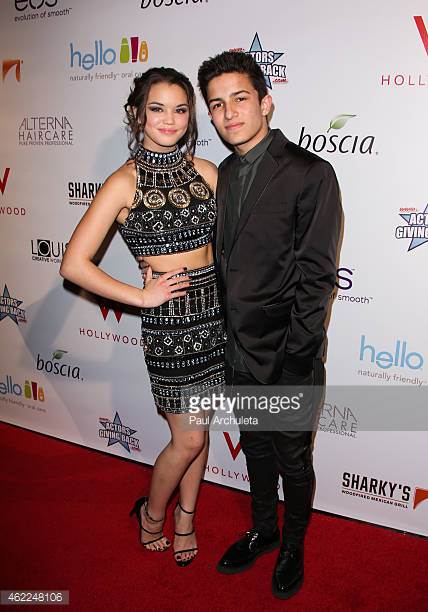 Aramis Knight with his former girlfriend, Paris Berelc (Photo: GettyImages)
He also added on how they celebrated their one year anniversary.
" We have been together about a year and a half. We have been like officially dating. We celebrated our year about two weeks ago "
Meanwhile, Aramis also disclosed what he did to surprise his former lady love.
" I took her to the Mastro's in Beverly Hills. We took a driver and we went to Mastro's in Beverly Hills. We sat in the Penthouse and oh yeah, we ordered mashed potatoes, we ordered steaks. It was good, it was really good."
Additionally, he also shared what he gifted his former girlfriend for Christmas, 
"For Christmas, I got her a Bose soundlink, the wireless speakers, I got her you know a bunch of things that she really likes and for her birthday, I got her Sam Smith tickets. 
Aramis Knight on Paris's 16th birthday (Published on 28 January 2015)
Indeed, something cute to note for all the boys out there!
However, despite knowing the drill of taking care of his significant other in the relationship, Aramis broke up with his girlfriend, later on, without disclosing the reason behind their split.
Meanwhile, after his affair with Paris, Aramis dated actress Natalie Alyn Lind for a year in 2015.
However, they drifted ways and didn't continue their romance. Since then, Aramis hasn't publicly been in a confirmed relationship. So, it pretty much seems like we will have to wait until he is more open about his relationship status.
More About Aramis Knight
The young and charming actor, Aramis Knight, was born on October 3, 1999, in Los Angeles, California. Although many details about his family and parents remain away from the media, his father is of Pakistani/Indian background, and his mother, Rhonda Knight, is of English, Irish and German descent.
Aramis also has an elder sister in his family, with whom he keeps sharing pictures on his Instagram. 
Talking about how Aramis got his start on his career, his mother got him in an acting workshop when he was just four years old. In the year 2005, he started acting on projects for TV commercials as well as grabbed minor roles on screen. 
With time, Aramis moved on to appear as recurring characters on several TV series, such as 'Rizzoli & Isles,' 'Royal Pains,' 'Psych,' 'NCIS,' 'Lost, Dexter,' and 'Cold Case.' Moreover, Aramis even got a significant opportunity to perform on ABC's comedy series, 'The Middle.'
In the year 2013, Aramis played the role as Bean in the film, 'Ender's Game.' His appearances in other movies include, 'The Dark Knight Rises,' 'Crossing Over' and 'Rendition.'
Aramis is widely known for his appearance on the TV series, 'Into The Badlands' which first released in 2015. In the series, Aramis plays a tough character, 'M.K.' and is often seen shirtless. Also, on December 19 of 2017, he shared a still from Season 2 of the series and announced that Season 3, will hit the TV screens in 2018. 
Besides portraying his acting skills on camera, Aramis has also made use of his voice as a voice actor for several movies like 'Shrek Forever After' as well as 'Happy Feet II.'