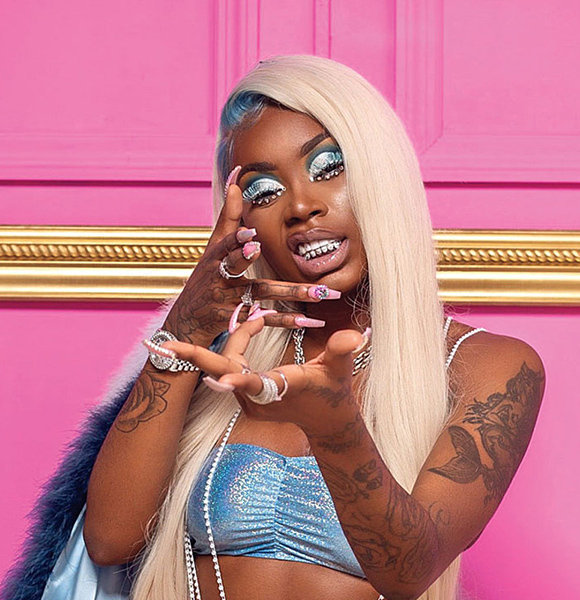 Quick Information
Parents

Yes

Real Name

Misharron Jermeisha Allen

Instagram

https://www.instagram.com/asiandabrat/?hl=en

Height/ How Tall? 5 feet 6 inches
High School

Dropped out

Net Worth

$500,000

Ex-Boyfriend

King Von

Relationship Status

N/A

Mother

LaKeithia Lewis

Father

Michael Allen

Date of Birth December 7, 1996
Ethnicity/Race

African-American

Zodiac Sign

Sagittarius

Birth Name

Misharron Jermeisha Allen

Profession

Rapper

Birth Place

Dallas, Texas, USA

Nationality

American

Birthday

December 7

Birth Year 1996
Of all the "Dolls" active in Hip-Hop, none boast a similar musical pedigree as Asian Doll - a fact that gets reflected on her social media presence. On Instagram alone, she garners over 3.7 million subscribers while amassing 808.4k followers on Twitter.
The Hip-Hop recording artist - who goes by Asian Da Brat now - grew into prominence circa 2016 following the release of several projects including "Drippin In Glo" and "Rise Of Barbie Doll Gang." Adding to her worldwide stardom, her 2017 debut album "Kill Bill, Vol.1" even charted on Billboard.
Besides musical offering, Asian Doll continues to make headlines because of her tendency to get involved in social media disputes with fellow female rappers. Kash Doll, Bali Baby, Cuban Doll, and Rico Nasty have all faced her verbal wraths in the past.
Asian Doll's Net Worth
The Grandson hitmaker's infatuation with Hip-Hop began in high school. Against her parents' wishes, she dropped out and started recording music.
Following her 2015 debut release, Asian Doll gained notoriety and completely immersed herself in rap. With eight officially recognized projects - albums and mixtapes included - she is a staple among the Hip-Hop community.
After signing with 1017 Records, she dropped her seventh mixtape entitled So Icy Princess in 2018, following Unfuccwitable in 2019, and SZN Reloaded in 2020. 
Female Rapper With High Prospect:- Azealia Banks Boyfriend, Dating, Gay, Net Worth
Streaming earnings coupled with revenues from club appearances and collaborations on social media, the Doll Szn rapper has helped her put together a reported six-figure net worth.
Dating Affairs With Boyfriends
Beyond mainstream success, Asian Doll also enjoys an abundant dating life.
Beginning with BandHunta Izzy, she debuted the romance in April of 2017. But by 2018, the love affair between the LA-based rapper and her once boyfriend Izzy dissipated.
After Izzy though, Asian Doll began dating troubled Hip-Hop personality Famous Dex. To her dismay, it also met a premature end.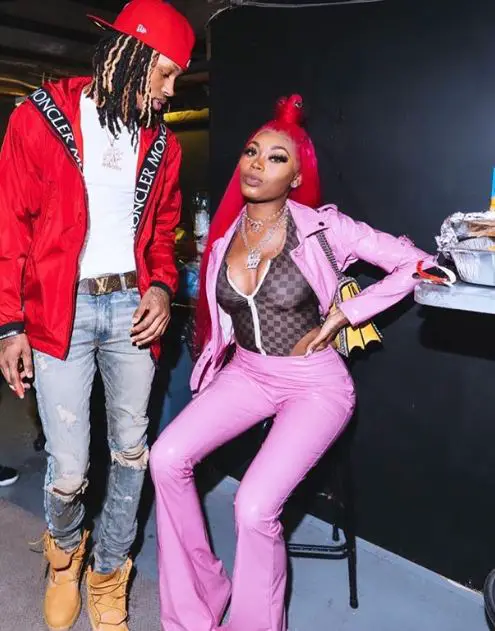 Asian Doll next to her boyfriend, King Von circa April 2019 (Photo:- Asian Doll's Instagram)
Next on her boyfriend list was Chicago-born rapper King Von. King Von first aired the affair between the two when he sat down with DJ Small Eyes in December 2018. Unfortunately, King Von was killed outside a hookah lounge in Atlanta on November 07, 2020. He was one of the three peoples shot and killed during the physical altercation, which quickly escalated into an exchange of gunfire. King Von's premature demise made national headlines and broke many people's hearts, especially Asian Doll's hearts.
In an interview with Dirty Glove Bastard, she said that she's so hurt that her protective walls might fall down this time. She even tattooed her late boyfriend's face on the back of her palm after around 20 days of his death. In the memory of King Von, she changed her Insta name to Queen Von, and its bio to "KingVonFrmDaO 4EVER". It seems like she's still mourning the loss of her precious one. All we can do is wish her courage to come out of it.
Bio - Age, Birthday & Real Name
The almost 25-year-old was born with the name Misharron Jamesha Allen on the 9th of December in the year 1996. A native of Dallas, Texas, she led a nomad-like lifestyle growing up, traveling first to Los Angeles and then to Atlanta.
A Saggitarius by birth, her birthday falls two days behind her mentor/friend PNB Rock's. PNB celebrates his birthday on the 7th of December every year.
Contrary to what her name suggests, Asian Doll isn't an Asian-American by ethnicity. Nor does she holds the nationality of any Asian kind.
Discover:- Lily Chee Age, Parents, Ethnicity
As her biological parents aren't public figures - going strictly off her appearance - it's likely that she identifies as belonging to African-American ethnicity. And, without a trace of doubt, she owns American nationality.
Measurements
It just so appears that she garners a physical building of a "woman of color."
Owning hour-glass-like body measurements, Asian Doll surpasses the 5 feet and 4 inches (1.6 m) height mark by the ease. Back in 2012, she boasted little under 100 pounds (45 kilograms) in weight. By her admission, she now weighs a lot more as she can't stop eating.