Audrey Kitchingh's net worth hasn't surfaced to the public eye...married yet, but in the past, she had been...designer is the only daughter in her family...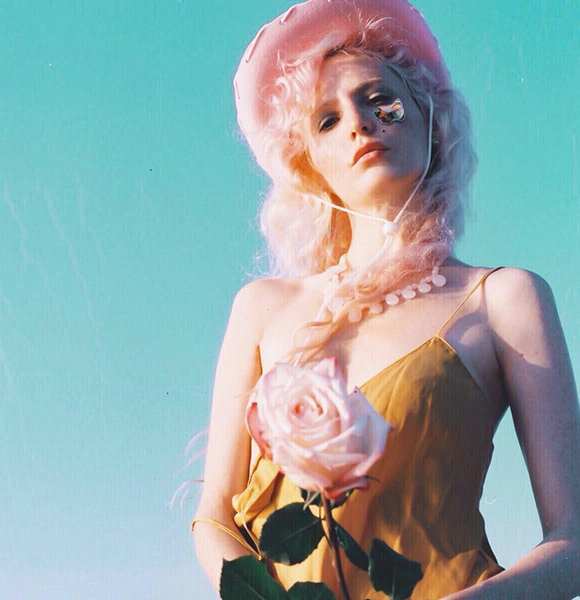 Audrey Kitching established herself in the fashion industry with her unique set of design and her fashion line Audrey Kitching Los Angeles. No surprise, she got featured in reputed fashion magazine like Cosmopolitan.
Over the years, Audrey appeared in TV series such as Germany's Next Top Model and Good Things Utah. Also, she modeled in music videos of bands such as Smashing Pumpkins.
Is Audrey Kitching Married?
As of now, Audrey Kitching isn't married, But, in the past, she was romantically involved with big names of the music industry. Her first reported boyfriend was Travis Richter, a guitarist from the band First To Last.
After dating him for a short period, Audrey got into a relationship with a musician named Ronnie Radke from the band, Escape The Fate.
However, from 2005, she started dating Brendon Urie from the well-known band Panic! At The Disco. The pair first got to know each other through their mutual friend Ryan Ross and Jac Vanek.
Brendon Urie's Wife:- A Glimpse Of Sarah Orzechowski and Her Wedding With Brendon Urie! A Couple Meant To Be
Allegedly, the former model broke up with her partner a year later for very shady reasons. Rumors were rife that she faked a miscarriage and even lied about being infected with STD.
Net Worth
The fashion designer has various sources of income at her disposal. Although her net worth hasn't surfaced to the public eye, she manages to earn more than $64,000 every year from designing itself.
Apart from her career in the fashion arena, she also identifies herself as a crystal healer of a holistic, vibrational energy-based system.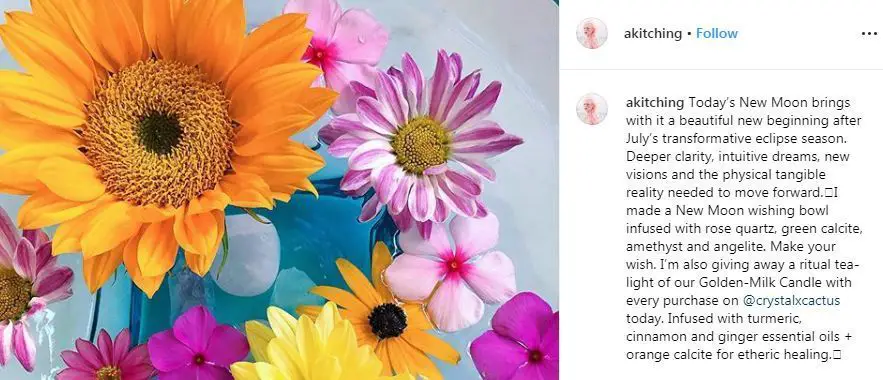 Audrey Kitching's Instagram post of 31st July 2019 promotes her product, a wishing bowl Kitching's Instagram)
On top of that, she runs her crystal healing themed online store titled crystalcactus.com through which, she makes a considerable amount of profit margin. Just so viewers get an idea, a small packet of rose petals sells for $15 on her website.
Age, Family Background
Audrey (height of 5 feet and 4 inches, i.e. 1.6 meters) was born on 26th July 1985 in New Jersey. The 34-year-old designer is the only daughter in her family; she has a brother.
Her father worked as a  professional boat racer whereas her mother was a dressmaker. Her mom taught her the skills to make her outfits, which had a significant impact on inspiring her to become a fashion designer.
Fashion Designer:- Jeremy Scott Net Worth, Gay, Family, Now
Her father too was very influential in her upbringing. Sadly, in October 2010, her father departed from the world, and the designer shared words reminiscing her late dad through her blog buzznet.com.