Entertainment
Bam Brown Indirectly Hints On His Wish to Get Married And Turn Girlfriend into Wife! Comes Close When Family Needs Aid
Not many people are fond of revealing their will to marry their girlfriend in front of media and even when they do so; they do it indirectly.
Joshua 'Bam' Brown did something similar, who left "Alaskan Bush People" after he found his dating mate, his girlfriend and then expressed his will to get married to her and make her his wife. 
Let's now take a look at how he did that and how he takes a stand for his family.
Leaving House After Finding Love: Expressing Will To Marry His Girlfriend Indirectly!
Joshua "Bam" Brown, who was raised in Alaska, has always been a family man, and his family has always been his topmost priority. But, back during the later months of last year, he left his house after feeling and finding love.
In an exclusive video, Joshua was found expressing things to his brother Matt, who returned home from a rehab,
"I felt like it was the right time to follow my heart," 
Caption: Joshua Brown leaves his family homestead for love.
Video Credit: people.com
He also added on how he feels when some fan runs into him and recognizes him.
"Just trying to navigate walking down the sidewalk is an experience, But meeting fans has been really interesting. My favorite is when a little kid will run up to me and go, 'You're the guy off TV!' I get such a kick out of it."
But this is something that he said on leaving his family, and we are yet to shed light on his love life.
He also made it clear that he was head over heels in love with a city girl, who is yet to be talked about openly in front of the public and media. Not many details have been revealed about his girlfriend, Alli, but Joshua is in total love with her.
He even gave an indirect and subtle hint on how he wants to get married to her.
"She's stirred something inside me and made my soul wake up," I hope we can blend our lives together and I can take her back to Alaska."
Moreover, he has been somewhat vocal about his love for his girlfriend on social media sites like Facebook, and example of that came forth when he shared a picture of Alli and his mother, Ami together.
It is not clear if this photo is a recent one, but regardless, things do seem going pretty robust and smooth between them.
Let us wait and see if we get to hear any good news about the future of their relationship and if they reveal anything about them tying the knot.
Joshua "Bam" Brown: The Family Man:
Joshua Brown has always been someone who has kept his family very close to his heart and has always been there when his family requires him and his presence the most.
His love, as well as dependability, was evident when he returned to his family and got reunited once he knew that his mother was battling cancer.
After knowing that his mother Ami was battling an extended lung cancer, he said in an emotional episode of "Alaskan Bush People," 
"Once we got the call that it was cancer, part of me just, like, wanted to run away, But stronger than that was the emotion to get here and to see mom and do whatever I could to be moral support to everyone."
He also added,
"To see mom not wanting to get out of bed because it might hurt to walk around the room, that was really difficult, And then when I gave mom a hug, I felt how thin she was. So yeah, that hit me pretty hard. As prepared as I was to walk into the room and go into that, it's different when you're there."
Caption: Joshua "Bam" Brown returns home.
Video Credit: people.com
After welcoming his son back home, his father Billy said,
"Having Bam here, it helps me, personally, a lot," says Billy. "With Bam, I can have deep one-on-one type conversations."
Bill also told his son,
"Between you and I, I'm a mess," 
Glad to know that he is one responsible son along with his other family members including his siblings.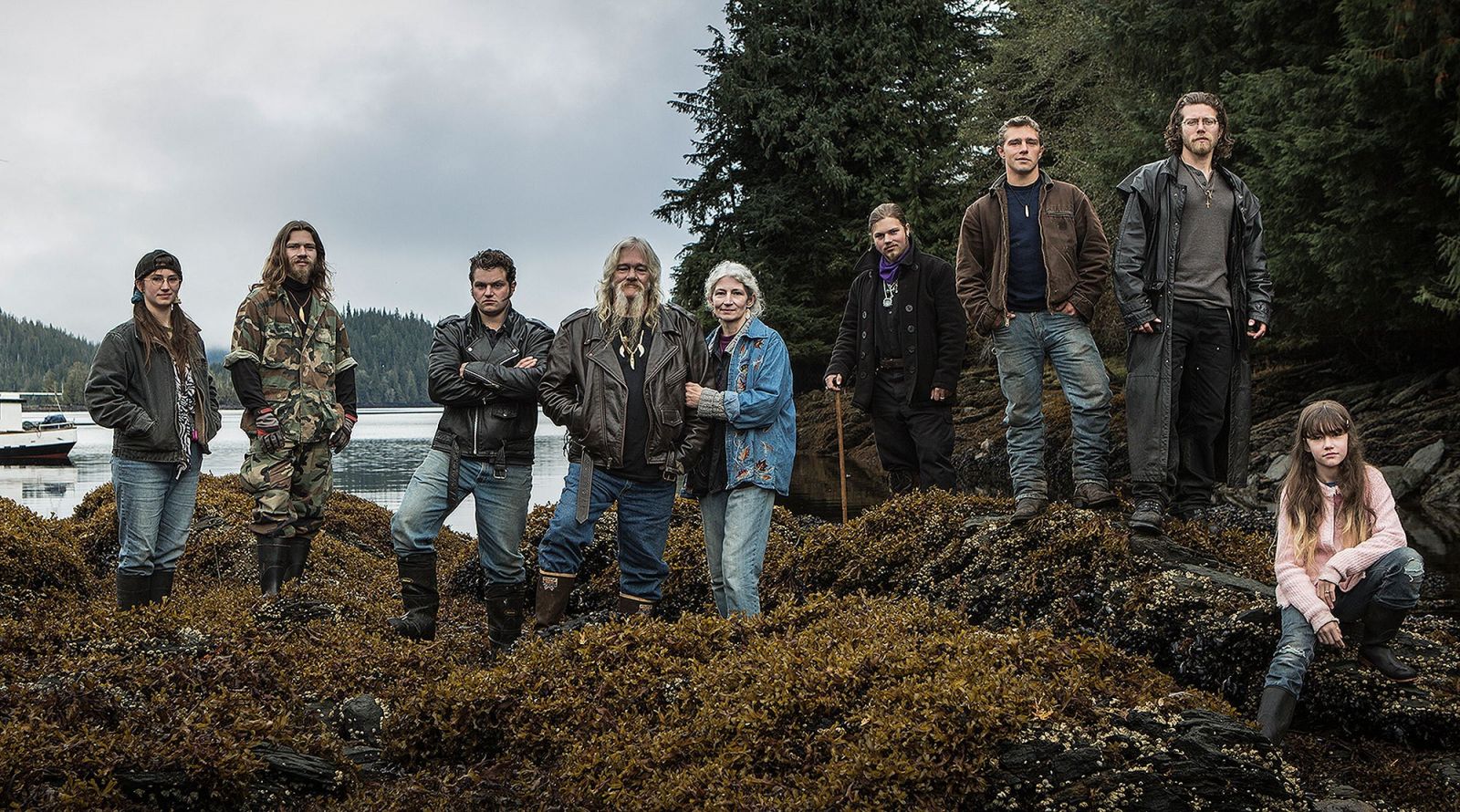 Caption: The entire cast of "Alaskan Bush People."
Photo Credit: people.com
Bam, along with his eight siblings, are altogether nine lights of their parents!
A Short Wiki-Like Bio of Joshua "Bam" Brown:
Billy and Ami Brown's second-born son, Joshua "Bam" Brown is a TV star, who is 37 in age and is best known for his work on "Alaskan Bush People." His nickname "Bam Bam" fit his personality early on as an energetic kid, who always wanted to see and do everything.
Hunting and tracking come naturally to Bam Bam, and he is also capable regarding handling electronics.
Growing up on the family fishing boat, Joshua is more solitary than his other siblings and is more of a freethinker.
Stay with us for emerging updates on Bam Brown!