Entertainment
Barbara Corcoran Husband Is Able To Handle Strong Woman! Reveals Her Young Days Struggle With Earning and Children
Barbara Corcoran Husband Is Able To Handle Strong Woman! Reveals Her Young Days Struggle With Earning and Children. Success for some people is hard earned. It is normal to say that success is barely achieved without struggles. And if you do not believe it, just ask  'Shark Tank' star, Barbara Corcoran that, as she will tell you what it was like to become the woman she is today with a limited budget capital. So today, let us address the path to her success and fame.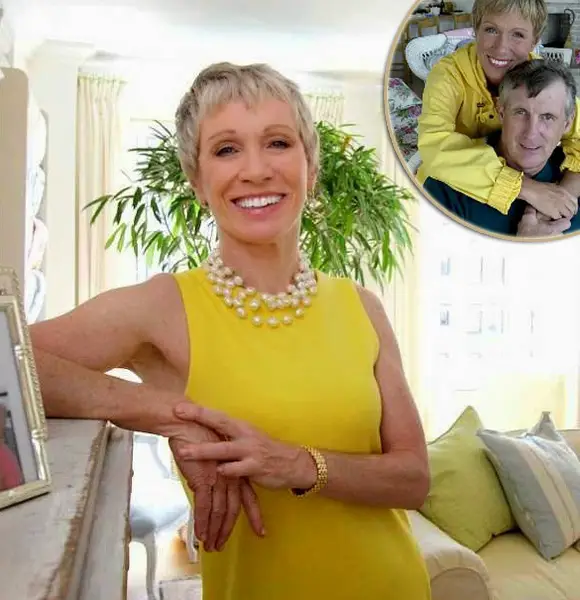 Success, for some people, is hard earned. It's okay to say that success is barely achieved without struggles.
If you do not believe it, just ask that the 'Shark Tank' star, Barbara Corcoran, as she will tell you what it was like to become the woman she is today, with just a limited budget capital.
Today, we take a look at her journey to success and fame and also unveil the mystery as to how her husband handles such a strong woman. 
Barbara Corcoran's Path To Glory!    
It was back in 1973 when Barbara Corcoran founded a company called The Corcoran Group with very little capital. You must be wondering how little right?
It was just $1000 that builder Ray Simone gave her, as she was a "sexy waitress." Barbara later began dating Simone, even though there was a significant age gap between them. 
Simone gave Barbara the money to commence an apartment rental agency in the city of Manhattan, in exchange for 51% of the business. 
She described her lucky break in such words,
"I happened to have a lucky break as a diner waitress, I met a man, who after a couple of months became my very first boyfriend, who told me he thought I'd be great at real estate and said, how about I give you 1,000 dollars."
That enabled the two to have 14 agents by 1975. However, when Simone revealed he was marrying his secretary and not Barbara, they had to split the business along with their lives together. 
Speaking about the splitting of the business, Barbara said,
"As we divided the company in 1978, he said, 'You'll never succeed without me.' "
She then sold the business back in 2001 for a whopping $70 million, and the company is now one of the biggest real estate corporations in New York and is worth $5 billion. 
Barbara, while she was with Simone, always was a huge admirer of him and often said,
I was waitressing one night and I was lucky enough to have Ramon Simone walk in and order his cup of tea at my counter instead of the other waitress' counter.
Plus, she was seen holding no malice against her former flame. 
Currently, she encourages women to wield their sex appeal and physical prowess to get ahead:
I would've never gotten the $1,000 to start my business if I wasn't sexy.
And did you know, her previous jobs were related to newspaper dispatching, hot dog selling, being the house mother for six orphans in an orphanage, and also bookselling?
What is interesting is that she did all of these jobs by the time she was 23 in age.
She does not regret her past jobs and is proud that she had her hands full of plenty of working experiences at a young age.
In terms of the jobs I had before I found my career at 23, hey, that's not so bad, finding your own career at 23 after trying on 20 things that didn't quite fit. I was thankful to try those on to know that they weren't for me.
Inspirational, eh?
No wonder why she is said to be enjoying a net worth of $40 million, a figure she is yet to confirm officially.
Barbara Corcoran's Husband Does Not Let Her Boss Him!
Barbara Corcoran is married to her spouse Bill Higgins for a long time now. The exact date of the couple's marriage is not made public, but the couple is all loved up and are residing in Manhattan.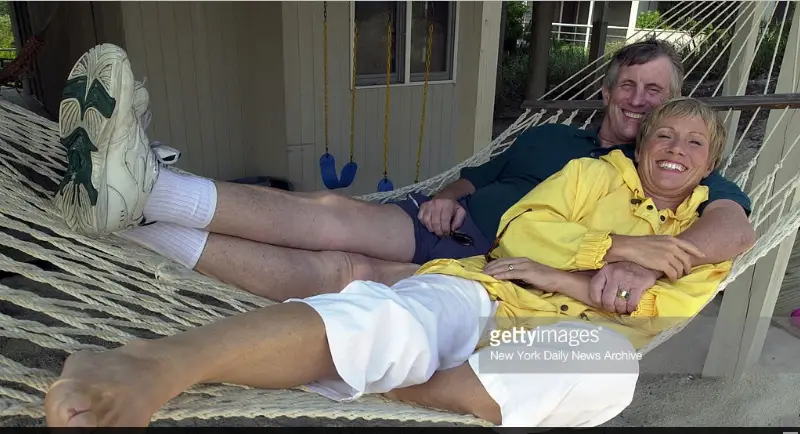 Caption: Barbara Corcoran and her husband, Bill Higgins.
Photo Credit: gettyimages.ocm
Higgins is a former FBI agent and resigned Navy chief. He conveys his strong, 6-foot-2 outline with satisfaction, and shakes your hand with a certainty that tells you immediately that he doesn't take any shit from no one.
Now that is enough to tell you that he does not even allow himself to get bossed by his powerful businesswoman wife.
Barbara has admitted this thing as well. She divulged,
My husband had a very strong identity and was successful in his life…There's no way I can control him. I wouldn't stay married to him if I felt I could. I can readily take my business personality into the home. But he forces me to be a partner rather than the boss. It's what keeps our marriage healthy. He won't give me an inch of satisfaction. He won't acknowledge my superiority.
That is the kind of balance she has been enjoying in her married life!
The happy couple shares two children; a son, Tom, who got conceived through medical help, and a daughter, Katie, who is adopted.
She spent a lot to have her children in her life; as conceiving her son, Tom, cost $84,000 while the adoption process of her daughter Katie cost her $62,000.
During season 5 episode 26 of "Shark Tank," which aired on April 25, 2014, she shared that her son, Tom, attended an Ivy League school.
Moreover, on season 8, Barbara opened up about her daughter and told everyone that her daughter Katie has learning disabilities.
The family is living happily, and we would like to wish them the best for their adorable family! 
Stay with us for the emerging updates on Barbara Corcoran!