Entertainment
Basketball Player Shoni Schimmel's Parents Officially Married 3 Years Ago: Special Day For Family of 4
Shoni Schimmel is an attractive face in the basketball arena.Yes! She is a basketball player;  an Oregon native and a guard of the team Atlanta Dream. Talking about the parents you will be amused to know that her parents who married for 28 years in the Indian way, the couple officially got married just three years back in a formal manner.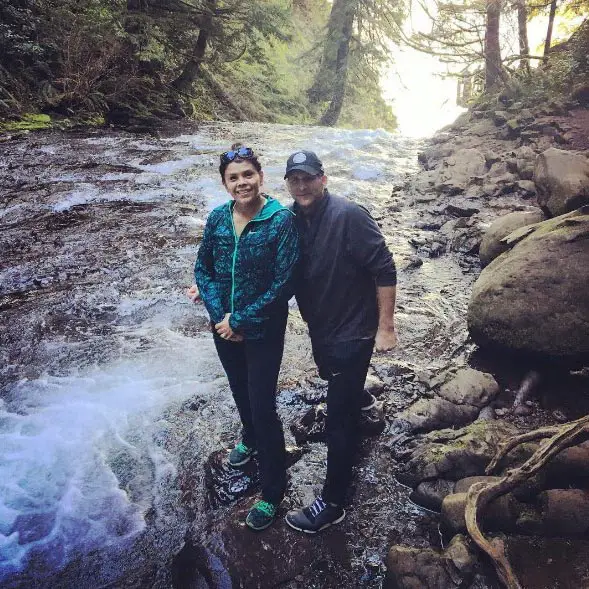 The Atlanta Dream guard, Shoni Schimmel, has always thrilled us with her basketball caliber; and that is not the only interesting thing about her. Talking about her parents, you will be amused to know that her parents, who were married in Indian way for 28 years, got officially married again in a formal manner just three years ago on 3rd of April.
Caption: Shoni wishing her parents 'Happy Anniversary!'
Family and Parents:
Cecilee Moses and Rick Schimmel, progenitors of Shoni Schimmel, tied an official knot just three years ago even though they were already married for 28 long years.
Shoni expressed her utmost happiness and grace regarding the occasion through her Instagram page as well. Sounds a bit interesting, isn't it? It gets more interesting when you realize the fact that both her parents are basketball coaches. 
Special day:
Her parents drove 1600 miles from Oregon to Oklahoma to watch her score 22 points, and Jude (Shoni's sister) add six more to knock off defending champ, Baylor. Lousiville reached the national semifinals winning the match. They later went on to finish as the runner-up, thanks to strong performances from the Schimmel sisters.
"The mum and dad were talking about the Baylor game," coach Jeff Walz said. Her mum said, 'What are the chances of winning this?' And the dad said, 'Hey, it's Easter. A miracle happened.' And she's like, 'Right, and if they win, we'll get married.'
Finally, they got married in Oklahoma after their daughter's team beat  Baylor. That was a special day for the family of four.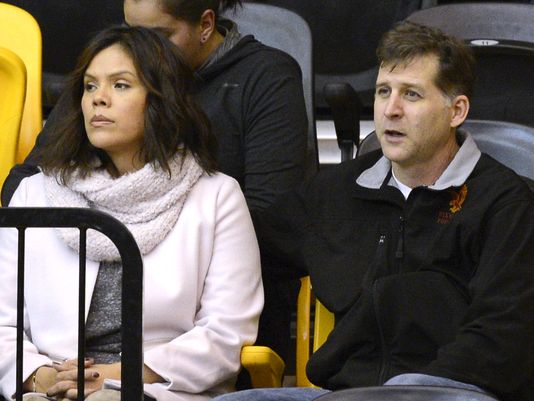 Caption: Shoni's parents who are both basketball coaches.
Source: elkharttruth.com
The 24-year old basketball player made her jersey the highest selling one during her past season when she was named the MVP of the WNBA All-Star Game. She has a sister, Jude, who was also her teammate at Louisville in each of her last three seasons.
Caption: Shoni (right) and her sister Jude(left) together in a picture with Arizona player.
Caption: Shoni and her mother, Cecilee Moses.
Boyfriend and Dating!
Although she is frequently spotted hanging around with her friends, she has kept her private life secret, thereby keeping boyfriend and affairs off the hook. 
The basketball star has recently finished her college basketball career and started on the path to becoming a WNBA icon. Proving yourself in the field of WNBA is much much difficult, it's understandable if she doesn't want to be involved in a romantical relationship right now or at least focus on her rookie years for now till she does. 
However, we cannot say if she does or does not have a boyfriend, even if she does she keeps it locked away from the prying eyes of the public and its media, which is still quite respectable. 
But do not be afraid, we will keep you updated on her love life as well as her career and make sure we cover the news when she reveals who her fat
Check out some of the amazing play moves from this amazing basketball player:
Caption: Shoni Schimmel 2014 & 2015 Regular Season Mix Highlights.
The Schimmel Effect:
Caption: Native Driven Network chronicles the amazing impact that Shoni & Jude Schimmel have had on Indian Country.
Shoni's Coaching Parents fired after facing racial slurs
The parents of Shoni Schimmel who formerly worked as the coaches of Santa Fe Indian School were reported to have been in a confrontation which included racial slurs and physical contact. According to her father, Rick Schimmel, during a game against the boys' team of St. Michael High School, the opposing team's Athletic Director physically confronted Rick and mouthed off a racial insult which went along the lines of,
"Get off the court. This is not the damn reservation."
And if you weren't aware of it, this is a huge insult to Rick and his family who originates from a Native American origin.
However, St. Michael denied the accusations of the racist slur and insisted that Manning was innocent. Manning insisted that there was barely any confrontation between the two coaches and that it only went to the lengths of a light shoulder tap and Manning requesting Rick to move his players from the courts so that the players from St. Michael could give their halftime performance.
Furthermore, St. Michael admitted that investigations were going on about the whole subjects, however, quite surprisingly it was reported that Santa Fe fired the two coaches after the unsportsmanlike conduct during the game. Seems quite confusing, especially for Cecilee Moses who had barely to do anything with the boys' team.
Born on May 4, 1992, she is currently playing for WNBA's New-York Liberty. Shoni also received the Native American '40 under 40' award in 2014. The award is given as per the initiatives and commitment showed by the nominees and their contributions in their respective communities. Only the people under the age of 40 are eligible for this award. She outmatched Skyler Diggins to be 2014 WNBA All Star-Game Most Valuable Player in 2014.