Entertainment
BBC's Louise Minchin, Married With Two Children, Is a Family Girl
The relation between a mother and a child is exceptional and the world knows about it. Our BBC Freelancer, Louise Minchin is a lucky woman who is enjoying her off-duty time with her kids and husband. Let's find out more about them.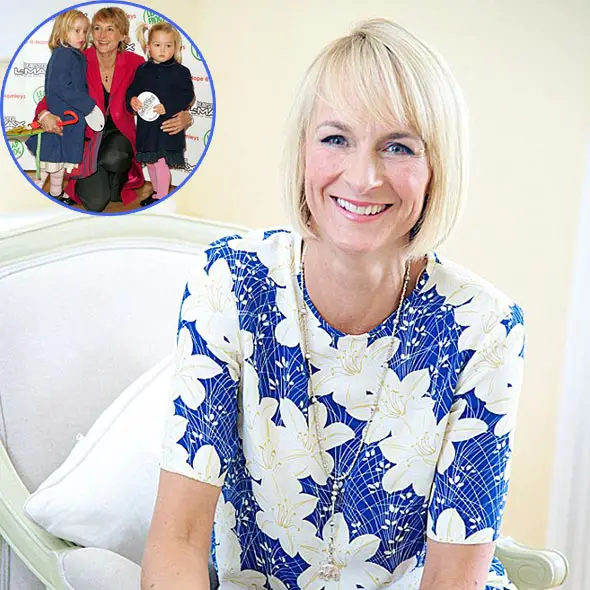 The relation between a mother and a child is exceptional and the world knows about it. Our BBC Freelancer, Louise Minchin is a lucky woman who is enjoying her off-duty time with her kids and husband. Let's find out more about them.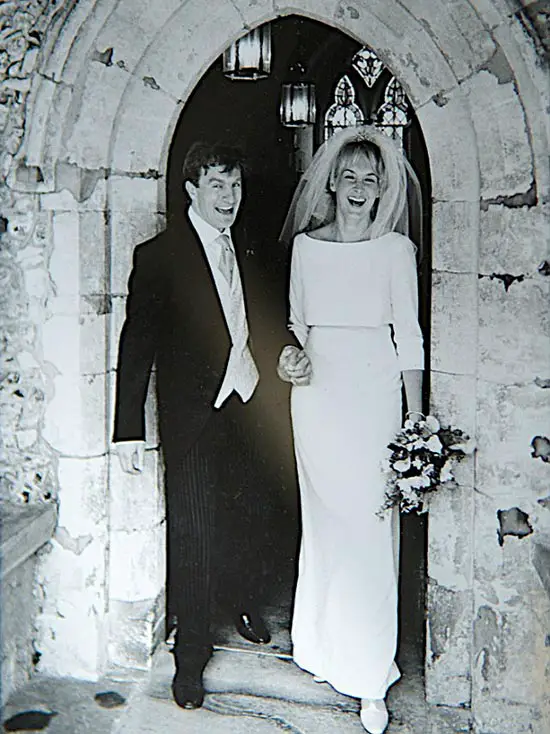 Caption: Louise Minchin with husband David Minchin on June 6, 1998, in Tiny Hemisphere church.
Source: dailymail.co.uk
Married Life and Husband:
Louise Minchin is a married woman. She married David on June 6, 1998. Now, the couples are blessed with two daughters; Mia 15 years old and Scarlett 12 years old and a wonderful Labrador named Waffle.
In an another interview again with express.co.uk in 2014, she said that her husband was her best friend They met through the help of a friend when she was at the University of St Andrews.She also revealed that she had her first kiss and it was not her husband.
 She also said that the best day of her life was when she got married to David in a village, Hemisphere, in a tiny church where they fit around 40 people. She further added if she only had an hour left on earth; she would like to spend the time with family and have a big hug.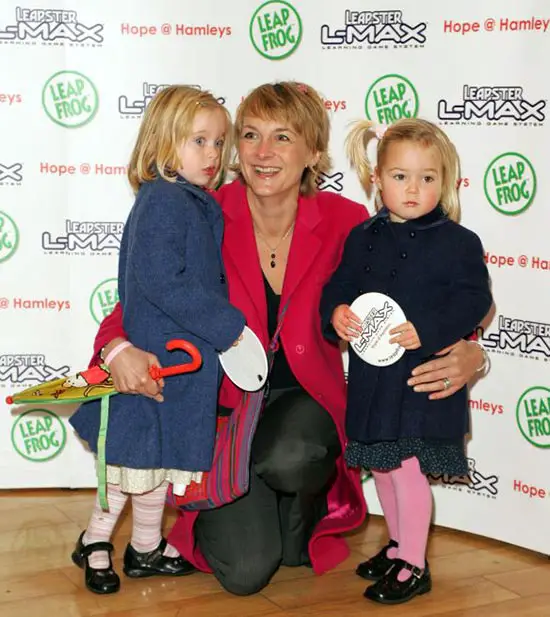 Caption: Louise Minchin with daughters Mia and Scarlett on November 8, 2006, in the LeapFrog Toys Hosts in London.
Source: gettyimages.com
In many of her interviews, Louise spoke about how she talked about spending more time with her family and made time somehow for them. Apart from any other day, Friday seemed to be more exciting and extraordinary as Friday night for the whole Minchin family was a 'Curry and movie night'. In an interview with express.co.uk in 2013, she said,
"Friday night is a special time for us as a family as it's curry and movie night. I will have been up since 3.40am to present BBC Breakfast, so we tend not to go out. I'll watch a film like Despicable Me with my daughters with one eye on my briefing for the show the following morning. Then it's off to bed at around 9pm."
It is on Sundays that Louise becomes super lazy which makes her husband or Mia bring the tea in the bed as she lies in bed till 9:00 AM and later the whole family takes a walk in the countryside with their dog, Waffle, resting at a pub and having roast dinner.
However, happiness is not the only thing that is (or was) in her life. She has had days like nightmares one can barely think of.
The struggle:
About 15 years from now, when Louise was pregnant with Mia; her first child when she had to go through an emergency caesarean. When the baby inside was breech out, they didn't concern at first. Louise recalled how she fought for her life and.how undiagnosed appendicitis in her first pregnancy left her in agony:
"I kept getting sharp stomach pains, but was told by the doctors and midwives – I never saw the same one twice – there was nothing to worry about. And, because I'd never been pregnant, I thought the pain was normal. At my 20-week scan, I was told that Mia was breech but, again, there was no concern as most babies turn themselves round."
They didn't take that seriously until Louise was taken to hospital by her husband after her waters broke two weeks before the due date. After examining, the doctor revealed that Mia was still breech and she required emergency caesarean.
This was not the last of pain she had to endure as after a couple of days, she started feeling excruciating pain and was again taken to the hospital.
"I was told that the probable cause was an infection linked to the caesarean but a medic added: 'The surgeons will think I'm mad, but it could be your appendix'.
 
What actually happened was, her appendix had burst while it was inside and it was not diagnosed. She added:
"Then a midwife visited me and the first words she said were: 'Hello, you're the lady whose appendix burst, aren't you?' I hadn't even been told. A burst appendix can lead to peritonitis and death. At least I was in the right place and surgeons saved me.''
Louise's Short bio:
Louise Minchin was born on September 8, 1968, in British Hong Kong and currently ages 47 years old. She has a degree in Spanish from the University of St Andrews and later she studied journalism at the London College of Communication.
She has been in the journalism before 2000's, but it was in 2006 she joined the BBC-One program called Breakfast as an anchor. She is an amateur triathlete as well. She was also qualified as a member of the 2015 Great Britain Age-Group Triathlon Team (45-49 age group). 
She was awarded an Honorary Doctor of Letters degree by the University of Chester. Louise is also an utter supporter of SOS Children's Villages. Minchin competed in "Celebrity MasterChef on BBC One this year. She finished second.