Entertainment
Who is Belle Delphine? What Happened To Her, Where is She Now?
Infamous cosplayer and baby doll model Belle Delphine is quite popular for her...Many would not realize where they have seen the pinked haired cosplayer, but she has been...Interestingly there are people who believe that her long absence from...If Belle planned a long elaborate prank to gain...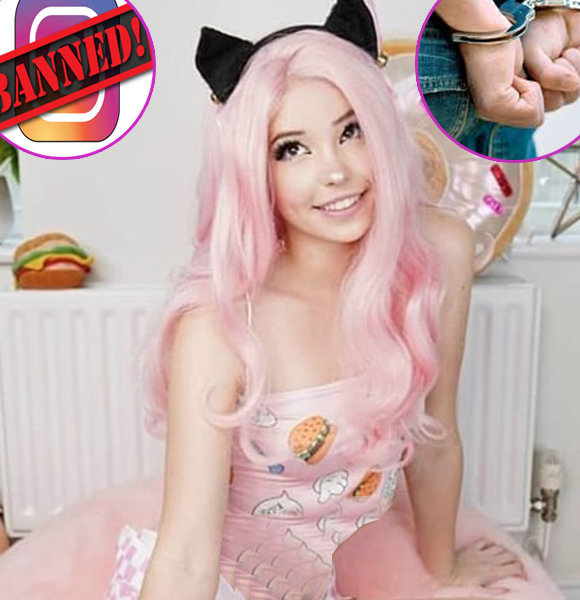 While some have drunk her body fluids, others are still wondering who is Belle Delphine.
The infamous cosplayer and baby doll model is quite famous for her notorious works. Filled with fairy, kitten, anime, gaming-related costume photos, her Instagram handle once flourished with more than 4 million followers.
With an occasional splash of the Japanese ahegao photos, her Instagram was shut down for claims of nudity or pornography by the social media company.
Since then, Belle has disappeared from the limelight altogether. Not much has been heard from or about the cosplayer after her departure.
Where Is She Now?
Interestingly there are people who believe that her long absence from Instagram and other social media outlets is an elaborate prank by Belle.
Since her handle got banned, Belle completely disappeared. In the late summer of 2019, she kept a low profile with inconsequent Twitter feeds every time and again.
However, fans were revealed shocking news on 7 October 2019. Via her Twitter handle, Belle - born 23 October 2019 - said that she was arrested and even posted a cheeky mugshot. She claimed that the police caught her because she spray-painted the car of someone who stole her hamster.
Take A Look:-  Is Chloe Dykstra Dating The Boyfriend She Could Get Married To? We Think So
Sadly, mugshots are not released by UK Metropolitan Police, and there are no watermarks on them as well. So, Belle's story is far fetched at best.
If Belle had planned a long, elaborate prank to gain some attention, it is going horribly it seems. Though everybody is asking about her whereabouts and what she is upto, it appears in 2019, her popularity is slowly starting to fade away.
Questions regarding if the cosplayer will ever return has also been in the air. While a verified account is yet to surface, many of her fans and followers have reuploaded past content to gain attention. That being said, it is entirely upto Belle if she plans on returning to social media.
What Happened To Her?
Many would not realize where they have seen the pink-haired cosplayer, but she has been around in TikTok compilations and YouTube videos for quite some time. Her facial expressions and acts during these performances were quite sensitive and age-restricted as well.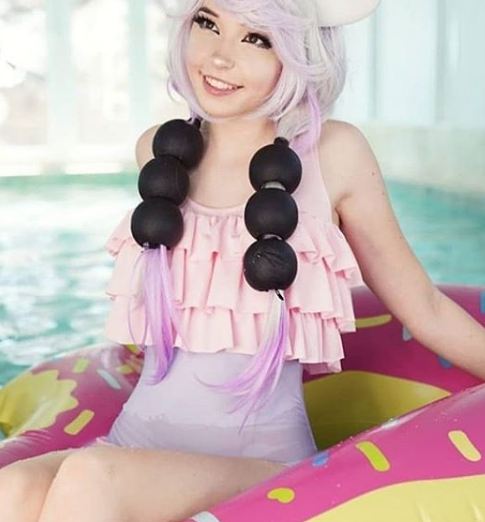 One of Belle Delphine's cosplay Instagram content (Photo: bell.delphany's Instagram handle)
For the most part, what Belle did on a professional basis was NSFW. With post vividly sexual and jaw-dropping, Belle made it into stardom notoriously. She told that weirder content received a more significant reaction, and her most bizarre content was yet to make its debut.
Pulling quite the bizarre and outrageous stunt in July 2019, the cosplayer started selling her bath water for a hefty sum of 30$ per bottle.
Male viewers were more than enticed at the opportunity, and many even bought the water for their own use. The bottles sold out immediately with people doing all kinds of crazy stuff with it. According to reports, some also drank the water, cooked with it, used it as vape fluid, what is worse is that a few claimed that the water gave them Herpes.
Accused Of :-  Jessica Serfaty Gets Accused by Husband After Divorce! Abandoned Son For Real?
While she claimed that the water was STD-free after the stunt, not much was ever heard from her. Both of her Instagram got banned, and she went dark without any comments or a new handle.