Entertainment
Benjy Bronk Redefines Post-Split Relationship With Ex-Girlfriend! Dating Someone Now?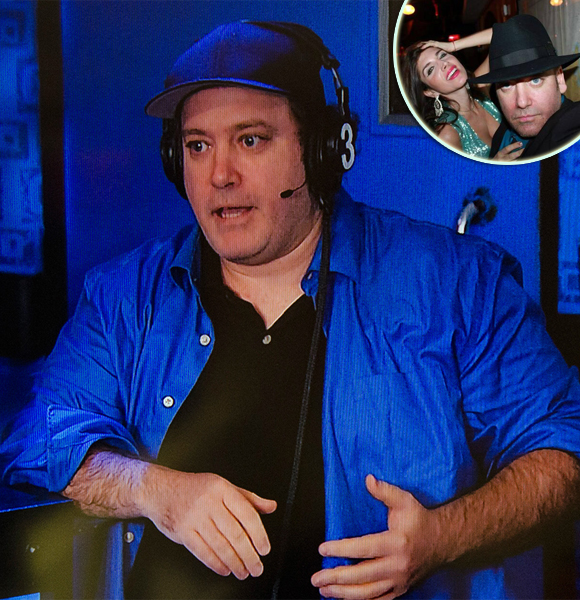 There are two types of people on the planet, one who cut all ties with their ex and move on with their lives and two; who despite all the disarray in their relationship in the past remain firmly connected with one another.
Famous TV and radio personality, Benjy Bronk falls in the latter category, as he and his ex-girlfriend are still very much closely connected to one another despite their split.
The two have been redefining the meaning of "ex-partners" letting people know that people can stay in good connection despite their love failing to stand up to the test of times. So, let us see how the two have been doing that and also learn if the man is dating anyone lately!
A Happy Post-Split Relationship Between Benjy Bronk & His Former Girlfriend:
You might as well know it that most people do not like to have any close connection with their exes when they are done with them.
But Benjy Bronk is from a different planet, as he is still in a solid bonding with his ex-girlfriend, Elisa Jordana even though the two are not in a relationship anymore. 
While the two were in a relationship, they were setting the bar with their romance.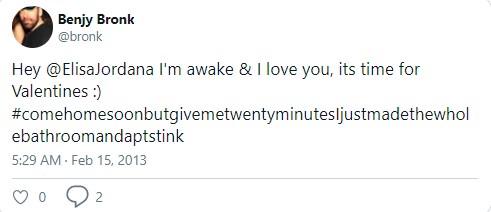 The two celebrated some happy occasions together, and it looked like they were inseparable. 
The two dated for a decent amount of time and were even in a live-in relationship before splitting back in early 2015. At first, the break up was not a pretty one as the two lashed out on one another.
On radio shows, Elisa fought with Benjy and Benjy too retaliated back many times. 
But then things started getting somewhat better between them, and it was reportedly said that though Benjy and Elisa were never married, Benjy promised to support Elisa for a year after they split.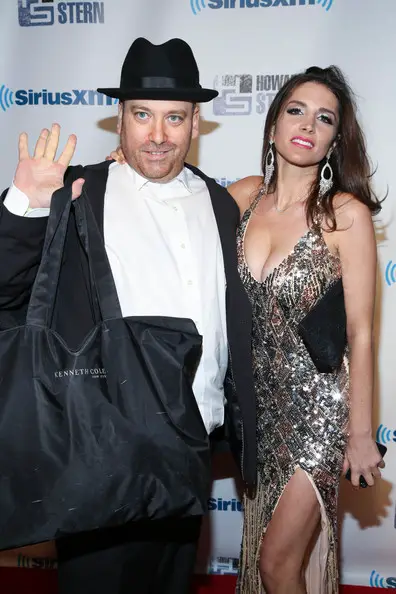 Caption: Benjy Bronk and Elisa Jordana at the Howard Stern's Birthday Bash on January 31, 2014.
Moreover, now, the two are redefining post-split connection, and everyone might get enlightened that you do not need to be in a dating relationship to have a strong and powerful bond with one another.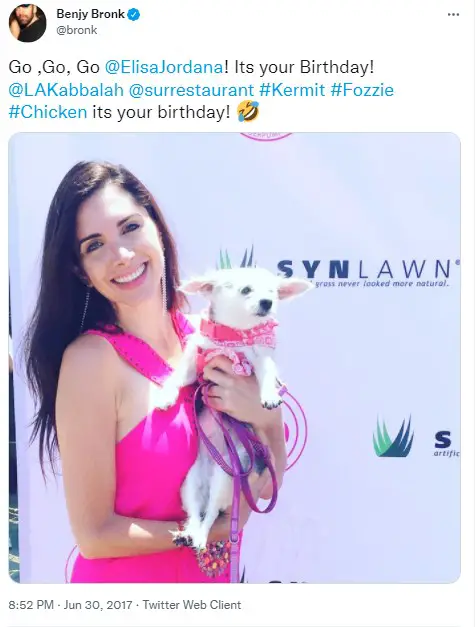 Elisa too has not backed down from showing her admiration for Benjy as a person.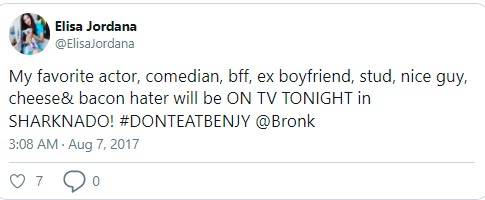 That's the sort of mutual respect they still share with one another.
But is Benjy dating anyone after his split with Elisa?
Well, the man has not revealed anything about his current dating status, and that is why it remains unclear if Benjy is single or taken.
Maybe, he is dating some beauty and is not willing to go public with her or perhaps, he just has a good friend, Elisa and that is what he is sufficed with!
A Short Wiki-Like Bio of Benjy Bronk:
Born on September 4, 1967, in the US as Benjamin Ron Bronk, Benjy Bronk is a TV and radio personality, who is best known for being one of the pivotal staffs of "The Howard Stern Show." 
Bronk is probably known as one of shock-jock Stern's interns, as Bronk has worked his way up to a particular position on the show and was even promoted to pre-interviewing and helping veteran guests for the show. 
His admirable work gets paid a handsome salary of $100 thousand, and that is the reason he boasts a net worth of $500 thousand.
And did you know, he was once taken out of the studio for his late arrival back in October 2016, and then he repeated the same mistake some months back? 
Back when Benjy got taken out of the studio, he said,
"I just completely...up, It took about 15 more minutes than usual … I overslept today,
Howard then rambled,
"You're saying your job doesn't matter that much if you're late, That's what it says to me when a guy's late – it says I'm not that important to the organization."
He was exiled from the studio then!
Moreover, Benjy was again late to work this year. During his late arrival, Gary Dell'Abate interjected.
"Howard, I'm so sorry to interrupt, Benjy was almost an hour late this morning."
Howard couldn't believe his timing issues and then said,
"I was just going to say, 'It's time to let Benjy back in the studio,' That's why I kicked him out of the studio - because I would've been going berserk."
He has come close to getting fired on numerous occasions, phew!
Think you're missing something? Do let us know in the comment section below!