Entertainment
WKYC's Betsy Kling's Strongly Hold Wedding Vows With Husband, Lifelong!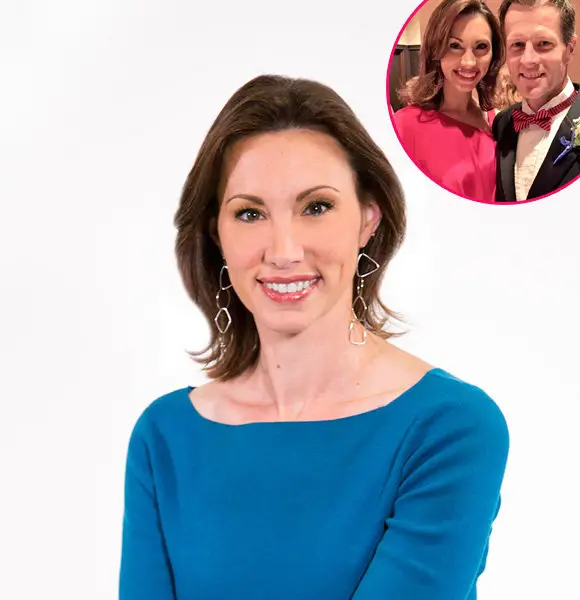 Betsy Kling is the Cleveland's first female Chief Meteorologist. She, who has a journalism degree as well as a degree in meteorology, excels as a presenter appearing on WKYC Channel 3. 
She is not only a reputed weather forecaster but also a proud mother of her two kids, whom she shares with her husband of years. Indeed, she is blessed with a life partner of over a decade sharing a family with him. 
Well, here are insights on her bio which reveals her bond with her husband along with her two children.
Betsy Shares Family Of Four With Husband
Betsy Kling, at the age of 43, shares a family of four with her husband Paul Thomas, who is also a reporter. Betsy and Paul have been married for almost two decades, 19 years to be exact.
Interested In: Lucy Verasamy: Is Dating? Who is her Boyfriend? Or Is She Secretly Married? Husband?
The couple first met back when Betsy joined Fort Wayne where Paul worked. During her second week there, Betsy crossed path with Paul while making a joke about his hair.
The next time they came face to face to each other, Betsy took his elbow and apologized. At that very moment, Paul realized that Betsy is the one for him. Eventually, the relationship between the two prospered turning it into love and with time, they were pronounced each other husband and wife.
The couple married in August 1999 via a wedding ceremony in front of their invited guests. This year the pair marked their 19th anniversary.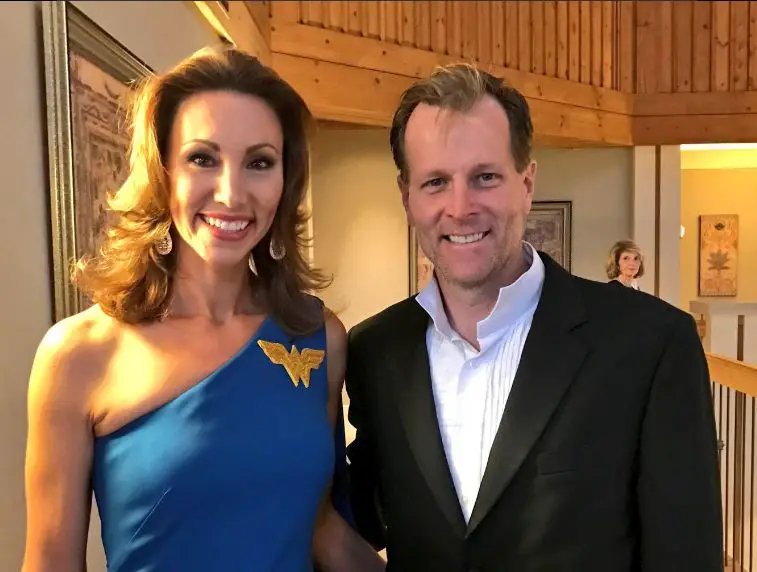 Betsy Kling with her husband Paul Thomas (Photo: Hattie Larlham's Twitter)
Well, the pair is not just partners but also proud parents to their two baby girls. Indeed, Betsy shares two girls with her husband Paul. 
After being married for almost a decade, the couple decided to have a family of their own. So, in 2008, Betsy welcomed her first baby daughter Josie who is now at the age of 10. 
Years later in 2015, Betsy welcomed her second baby girl, Violette Susanna. With the arrival of Violette, Betsy shares a family-of-four with her lawfully wedded husband Paul. Violette is now at the age of 3.
Don't miss: Weather Forecaster Joe Bastardi Eternal Love With Wife | Family Status Now
Betsy, who stands at the height of 5 feet 11 inches, has been quite open about the bond that she shares with her husband and as well as her two children. She often posts pictures of them on her Instagram. Being a proud mom, Betsy often appears with her children during the forecasting, especially during holiday seasons.
The mother and daughters make quite an impression on their audiences with their love-filled weather forecast as they appear together every year. Well, by the looks of it, Betsy, who has an estimated salary of $65,453, seems to share quite a blissful life with her husband and her baby girls.