Entertainment
Betty Gilpin Tells All-Tale About Her Journey! Who Is She Married To and Who Her Husband?
A girl followed her parents' footsteps, and today she has established herself as a skilled and potential artist. The girl we're talking about is Betty Gilpin, daughter of renowned actors Jack Gilpin and Ann McDonough. Betty is popularly known for her projects like True Story (2015), Ghost Town (2008) and Nurse Jackie (2009).
Betty's life may be a closed book to many people, and meanwhile, they may be in search of generous source dedicated to providing surplus information related to her. Well, your search is over, as we are here to broaden your knowledge regarding the actress, who is approaching her 31st year of life.
Is Betty A Married Celebrity?
Betty falls in the list of married celebs. Yes, you heard us!
She is married to Cosmo Pfeil, who has also adopted acting as his career. Their first meeting was on the set of 2009's movie: The Northern Kingdom, and it may shock you to know that they portrayed siblings in the project. The siblings of the reel life: Cosmo Pfeil and Betty Gilpin, then came up as real life husband and wife.
The couple doesn't concern much to unveil their dating affairs and the moment when they turned to boyfriend and girlfriend relationship from the on-screen siblings. Those two were famously spotted together in February 2015 at a Broadway opening night party.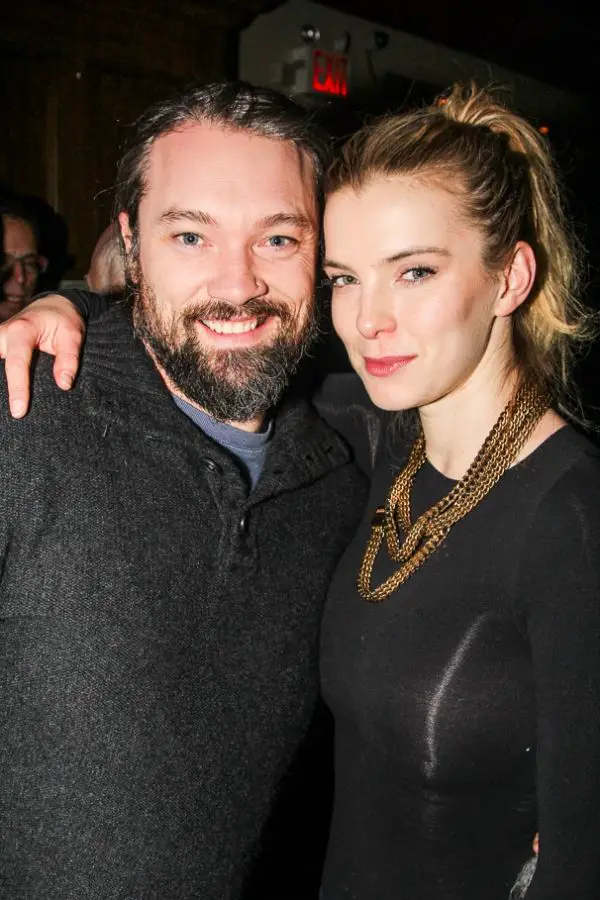 Caption: Betty made a quality pose with her husband, Pfeil at a night party in February 2015.
Photo Credit: broadway.com
It has been a long relationship, but yet, there seem to be no any plans from the couple to extend the family. They might be probably cogitating a plan in a concealed way. Moreover, from the acting field, she has enrolled herself in a relationship with Josh Lucas in Death in Love (2008) and much more afterward.
The year 2017 has been proving to be a great year for Betty, as she has got a breakthrough in American Gods and Netflix's series Glow.
Betty played Audrey on the American television series, American Gods, where she didn't portray one of the many gods, but she was an ordinary person. She played widow of Shadow Moon's best friend, Robbie.
The series officially aired from April 30, 2017, and completed its eighth episode of the first season on June 18.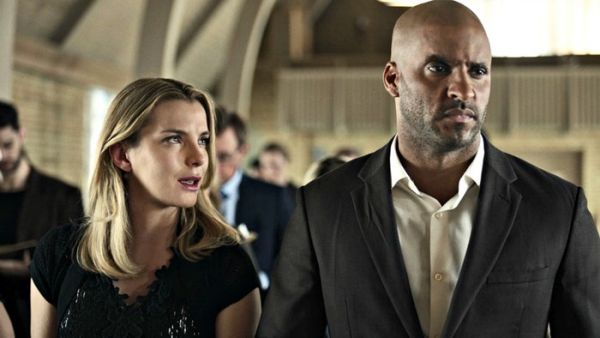 Caption: Betty in one of the scenes of American Gods with Chris Obi.
Photo Credit: romper.com
The other involvement of Betty is the Netflix project, and it is a wrestling comedy called "GLOW," which is indeed Gorgeous Ladies of Wrestling. The show aired on June 23 this year with its first season of ten episodes.
Betty plays Debbie in the show, who is Ruth's best friend and is in a process to discover her husband's affair, whereas the character Ruth is enacted by the gorgeous actress, Alison Brie.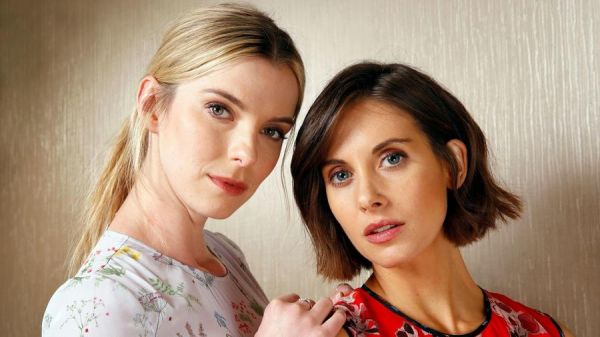 Caption: The Netflix comedy series "GLOW" stars: Betty Gilpin as Debbie (L) and Alison Brie as Ruth (R)
Photo Credit: latimes.com
The actress has accumulated a promising net worth of $200 thousand from her acting career.
Stay with us for further updates on Betty Gilpin!